Speaking of shopping malls, did you know that the biggest mall in the world is China's New South China Mall? This shopping haven in Dongguan, China has a gross floor area (GFA) of 660,000 square meters.
Spending leisure time in shopping centers, especially during weekends and public holidays, is a common phenomena in the Philippines. The locals seem to enjoy going out, hanging out, and shopping. For that reason, shopping malls can be easily spotted across the country. Amongst the long list of shopping malls, here are the top biggest ones.
1. SM North EDSA
Known to be the first mall that introduced the locals to the lifestyle, this mall has been through several transformations since its first public opening in 1985. Currently nominated to be the country's biggest mall and the world's third, what started in an area of 125,000 sqm has now expanded to 498,000 sqm. It also houses more than one thousand retail stores and restaurants in addition to its 5,760 rooftop solar panels. This number one shopping mall really lives up to the concept of one stop shop.
Location: Quezon City
Gross Floor Area: 498,000 m2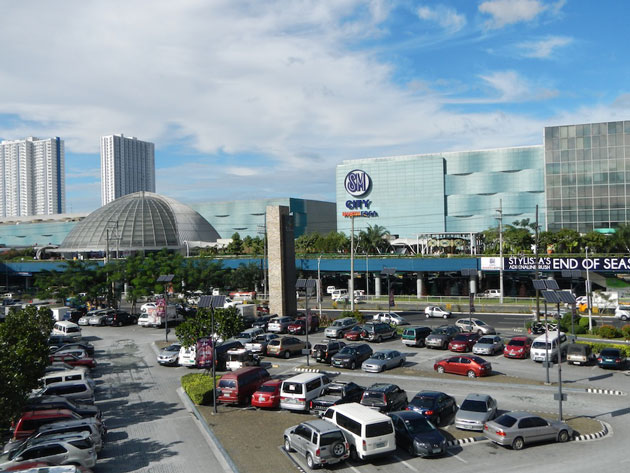 2. SM Megamall
Notable to the first mall to have ice skating rink in the country, this shopping mall has been through several major expansion since its opening in 1991. The initial size of 330,000 sqm has been expanded to 474,000 sqm. With larger leasable area, it now caters more than one thousand outlets, ranging from fashion to dining. The mall has a maximum capacity of 4 million people.
Location: Mandaluyong City
Gross Floor Area: 474,000 m2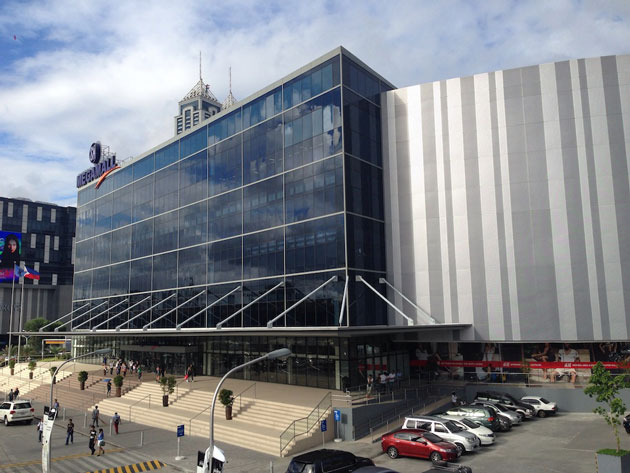 3. SM Seaside City Cebu
Located in the center of SM Seaside Complex is SM Seaside City Cebu. WIth 470,000 sqm floor area, this mall is among the world's largest. What makes this mall special is the 16 lane bowling arena, Olympic sized ice rink and large screen cinema that can accomodate 350 seats. In addition to those recreational features is the 148 meter Seaside Tower.
Location: Cebu City

Gross Floor Area: 470,490 m2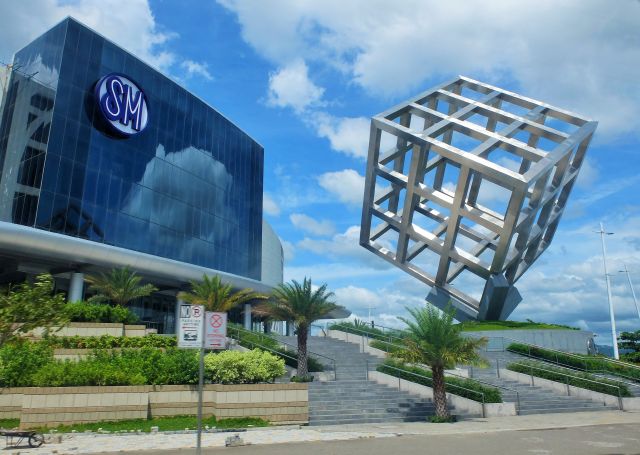 4. SM Mall of Asia
The mall was crowned as the world's biggest when it was first introduced to public in 2006. The size of the mall floor area is the stagerring 406,962 sqm and there are four buildings comprising the mall: the main area, the entertainment section, and two car parks.
The availability of more than one thousand retail and dining outlets along with an Olympic sized ice rink and science discovery center called Exploreum has made SM Mall of Asia one unique shopping center.
Location: Bay City, Pasay

Gross Floor Area: 406,962 m2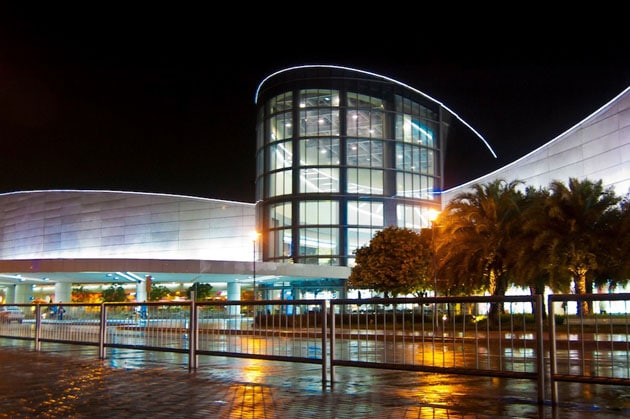 5. SM City Cebu
Better known as SM Cebu, this is the fourth mall of SM Prime Holdings. Having been through some major development, the 162,000 sqm initial size of the floor area went up to 269,000 in 2007. With the construction of the Northwing new building, the number of shopping and dining outlets has also gone up to almost 700.
Location: Cebu City

Gross Floor Area: 273,804 m2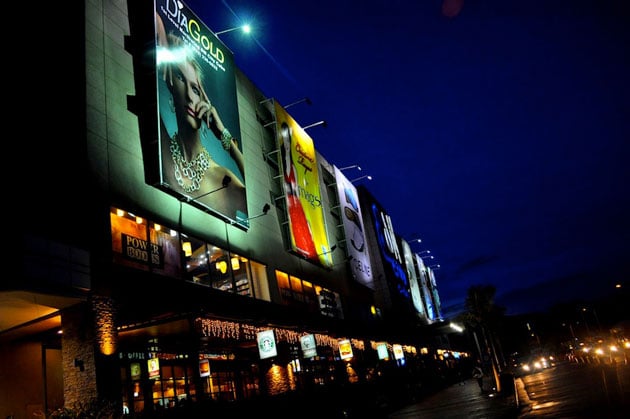 6. SM Aura Premier
Built as an upscale shopping mall in Metro Manila, SM Aura Premier has the size of 251,000 sqm. Consisting of some high-end stores, restaurants, and bars, the mall connected with the 29 storey SM Aura Office Tower is a convenient place to spend leisure time. Complying with global green standards in terms of efficient use of energy and sustainability, this mall does represent the definition of its name: elegance.
Location: Taguig City

Gross Floor Area: 251,094 m2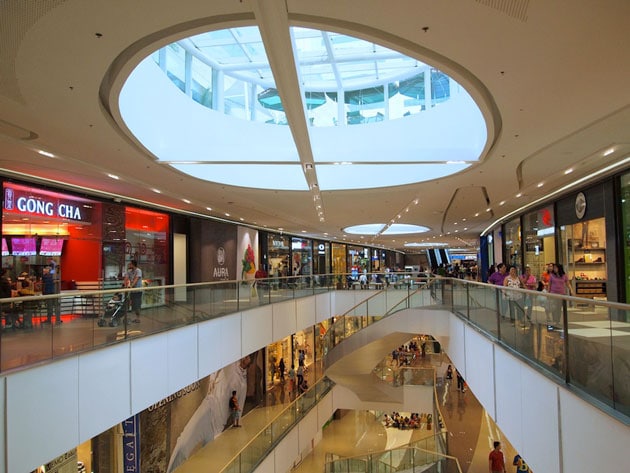 7. Glorietta
What was initially planned to be a part Makati Commercial Center has been transformed into a 250,000 sqm shopping mall. Starting its operation in 1992, the mall was then divided into three sections: Glorietta 1, 2 and 3. The mall has been through some changes since then: the addition of Glorietta 4 in 1998 and the stand-alone building of Glorietta 5 away from the other four sections.
Managed by Ayala Malls, this mall provides a complete package of leisure entertainment: cinema, theme park, entertainment hub, etc.
Location: Makati

Gross Floor Area: 250,000 m2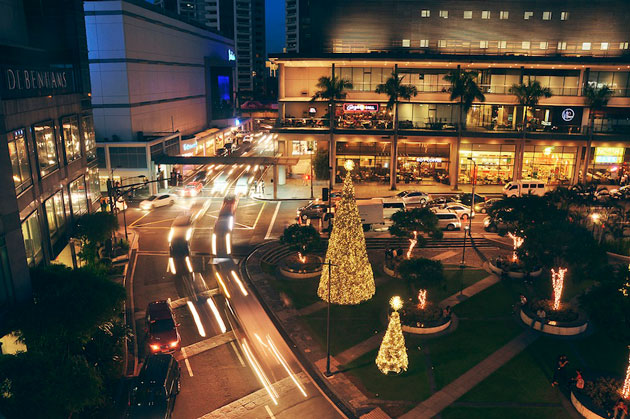 8. Greenbelt Mall
Consisting of five buildings, this mall began its operation in 250,000 sqm floor area in 1989. In 2002, the initial place, however, was reconstructed into the so-called Greenbelt 1, 2, and 3. In two years' time, Greenbelt 4 was open and three years after that, Greenbelt 5 was launched.  Nowadays Greenbelt Mall is dominated by prominent brands and restaurants, although fast food counters and supply stores can still be found in Greenbelt 1. Completing the shopping complex is a park in its open space area.
Location: Makati

Gross Floor Area: 250,000 m2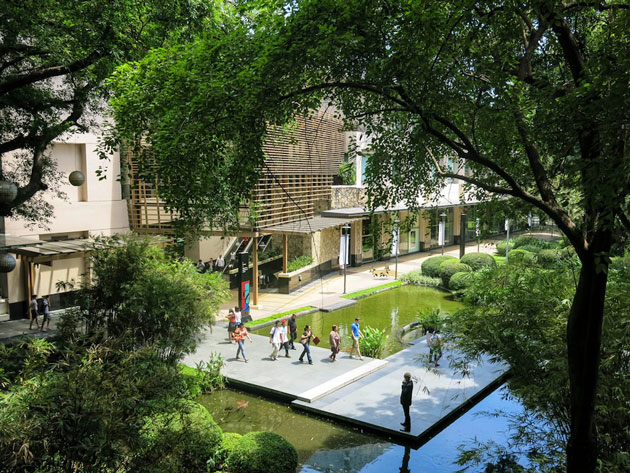 9. Robinsons Place Manila
Claimed to be the biggest Robinsons mall with the development of its Padre Faura and Midtown wings in years 2000 and 2008, the size of the mall has reached 240,000 sqm. Spread on its seven floors are thousands of both local and international retail stores, restaurants, and entertainment outlets, such as bowling, billiard, and cinema.
Location: Manila

Gross Floor Area: 240,000 m2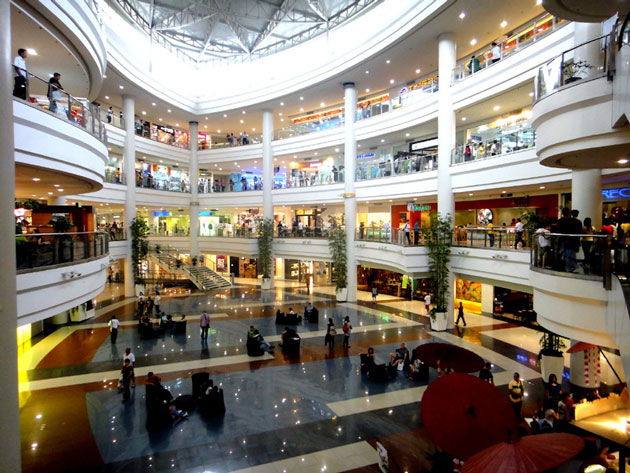 10. Robinsons Galleria
Back in the 1990, this was the first launched Robinsons mall. Now it also goes by the name Robinsons Galleria Ortigas due to its location, which is inside a mixed use complex lying on the corner of EDSA Ortigas Avenue. As the flagship of Robinsons Malls, this five storey mall is equipped with hundreds of stores, restaurants, as well as entertainment and service centers.
Location: Quezon City

Gross Floor Area: 216,000 m2