Blessed with more than seven thousand islands, the Philippines is one of the top leisure destinations in Asia. It has got quite a lot of white, sandy beaches with crystal clear water. However, to make it easier for you to choose, the top ten are already picked!
1. Boracay, Aklan

Boracay is a small island in Northern Panay island. Having been awarded and noted as one of the most beautiful beaches in the world with its one-of-a-kind 5 km white sand, this beach is a magnet for tourists. Thanks to the world wide recognition and exposure from online tourism giants like Tripadvisor and Yahoo, a lot of foreigners from the Western countries enjoy their leisure here. Equipped with diving spots and facilities, bars, clubs, spas, hotels, resorts and restaurants, this island is perfect for both romantic and adventurous getaways.
Travel + Leisure magazine ranked Boracay 3rd best island in the world for 2017 alongside Palawan (also Philippines) and other world-famous islands like Santorini in Greece, Maui (Hawaii), Bali (Indonesia) and Galapagos Islands in Ecuador.
When to Visit: The best time to visit is from November to May. The temperature during this time ranges between 25 degrees and 32 degrees Celsius.

How to Get There: The fastest (and the most expensive) way to travel is from Manila to Caticlan airport. Then, you need to take a vehicle to Caticlan Jetty port for the 10-20 minute boat ride to Boracay.

2. Coron, Palawan

Coron is both the name of an island off the coast of Busuanga and the name of Busuanga's largest town. It is one of the beaches that stun their visitors with its breathtaking views. Many who have visited this beach tend to find the place fiction-like. It is in the form of a lagoon with clear, blue water, rocky mountains and beautiful coral reefs. Enriched with some historical value with the Japanese shipwrecks from the World War II under its water, this beach has been nominated in The World's Top Ten Scuba Diving Sites by Forbes Traveler Magazine.
When to Visit: The Dry Season runs from December to mid-June. Coolest months are from December to February. On average hovering in the 30 degree celsius range plus humidity.
How to Get There: Flying is the easiest and fastest way to reach Busuanga Airport from Manila then take a van to Coron town (takes about 45 minutes).

3. El Nido, Palawan

Located in Palawan, just like Coron, the beach offers clear water, white sand and astonishing view. The added benefit of visiting the beach is enjoying nature and wildlife through its beautiful forests. El Nido in Palawan is ranked No. 14 among the CNN's Top 100 Most Beautiful Beaches in the World.
When to Visit: The best time to visit is December through March because the weather is nice and dry.

How to Get There: Most tourists coming to El Nido land on Palawan island in Puerto Princesa International Airport, though a direct flight from Manila. The journey usually continues with a van direct from Puerto Princesa airport up to El Nido bus terminal. 

4. Panglao Island, Bohol
The beach is on Panglao Island. Its beauty has earned the place a cute nickname the little paradise of pure hearts. The tourism spot is suitable for those who fancy relaxation and taking a stroll along the shore.
When to Visit: The dry, cool season between December and March is the perfect time to go. 

How to Get There: The easiest way to reach Bohol is via Cebu, where there are ferries heading to the direction every day.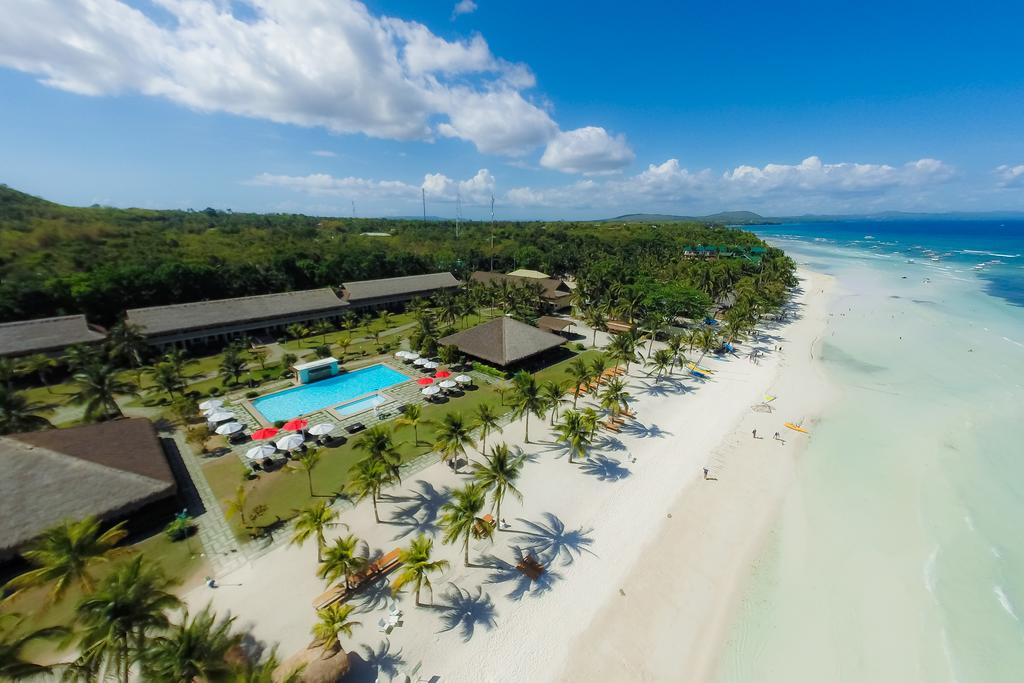 5. Siargao Island

Despite the tear like shape of the island, the place is best known for its beach and waves. In between August and November, they can reach as high as twenty feet. The blue water beautifies the surfing spot. No wonder, several prestigious surfing events, like the 2017 International Women's Surfing Cup, Cloud 9 Surfing Cup, and Surfista Surf Camps have been conducted there. Furthermore, the island has the largest mangrove forest in Mindanao which is a source of rich marine biodiversity.
When to Visit: For those who plan to go surfing, the best months would be August to November.

How to Get There: The most convenient way to get to Siargao to take a flight from Manila or Cebu city to Sayak Airport, Siargao.
6. Pagudpud, Ilocos Norte

Although the beach has been compared to Hawaii due to its magnificent blue water and the seemingly endless white sand, it is not so crowded yet. It may be the result of its location on the northern part of the Philippines' main island, Luzon, with not-so-accessible route. However, for that reason, the beach is perfect for intimate and relaxing getaways.
When to Visit: From December to March is the best time to go to Pagudpud to head out to the calmest waters, and bluest skies hands down.

How to Get There: You can fly from Manila into Laog City in Ilocos Norte and then hire a bus or a car from there. 

7. Bantayan Island
The island, which is located in the northern part of Cebu, offers not only a fun and adventurous holiday, but also a theurapetic one. Those seeking fun and adrenaline rush can enjoy cool sandbars and various thrilling activities, like skydiving, while the gentle waves, warm breeze, and soft white sand create peaceful atmosphere in the area.
When to Visit: Best month to visit is from January to June.

How to Get There: Most tourists go here via Cebu City, where one can take a bus to Hagnaya Port and a ferry to Bantayan Islans.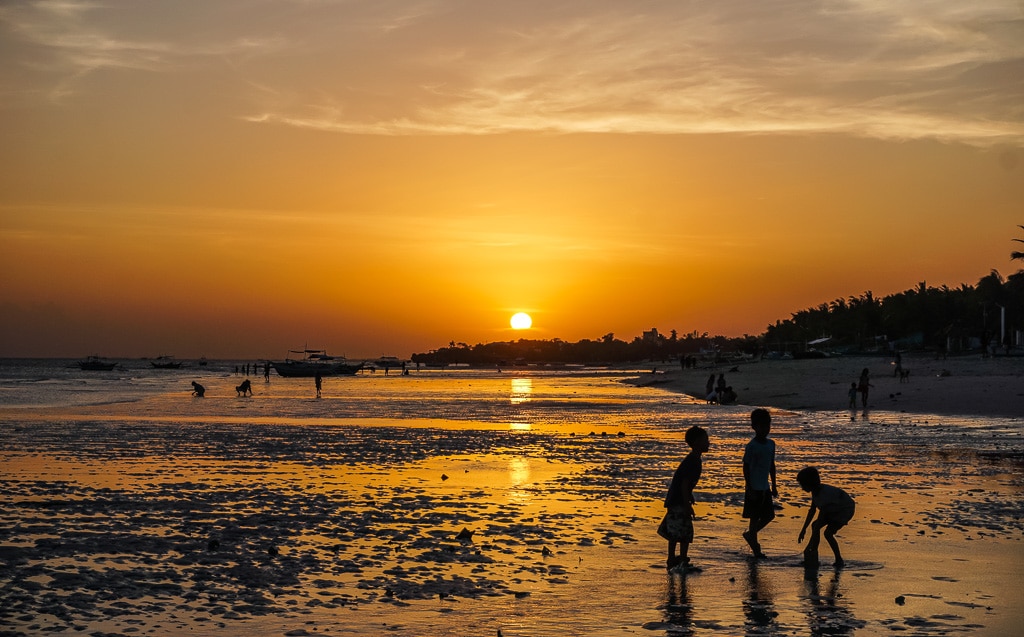 8. Camiguin Island
Those looking for a tourism spot that has more to offer than a plain beach may find this place suitable for their taste. This island indeed has a unique topography with its pear-like shape. Camiguin has more volcanoes per square kilometre than any other island on earth. Therefore, tourists coming to the place are also spoiled with mountainous terrains other than the beach itself. Some who have been mesmerized by its beauty have even referred to the place as the Garden of Eden. In addition, there is the Cross at the Sunken Cemetary that many have found intriguing.
When to Visit: If you get the chance, visit Camiguin during the Lanzones Festival, which is celebrated on the third week of October.

How to Get There: The most convenient way to Camiguin is obviously a plane trip from Cebu to to Camiguin Airport (Mambajao, Camiguin).

9. Dakak Park Beach Resort
Tourism business seems to have grown in this place. Here, there are a lot of resorts and hotels to choose. Those who enjoy the combination of luxury and beauty of the nature are likely to have a great time in this tourism destination.
How to Get There: Dakak Beach Resort is a 30-minute drive from Dipolog City and Dipolog Airport.

10. Mactan Island

Mactan Island which is located in Cebu is home to 430,000 people. It is the most densely populated island in the Philippines and has many tourists spots and attractions. There are also numerous water sports activities, like jet skiing, sailing, para-sailing.
When to Visit: From January to May are the driest months, and you should expect rain the rest of the year.

How to Get There: You can fly or take a boat to Mactan. Mactan Island is also connected by two bridges to Cebu city.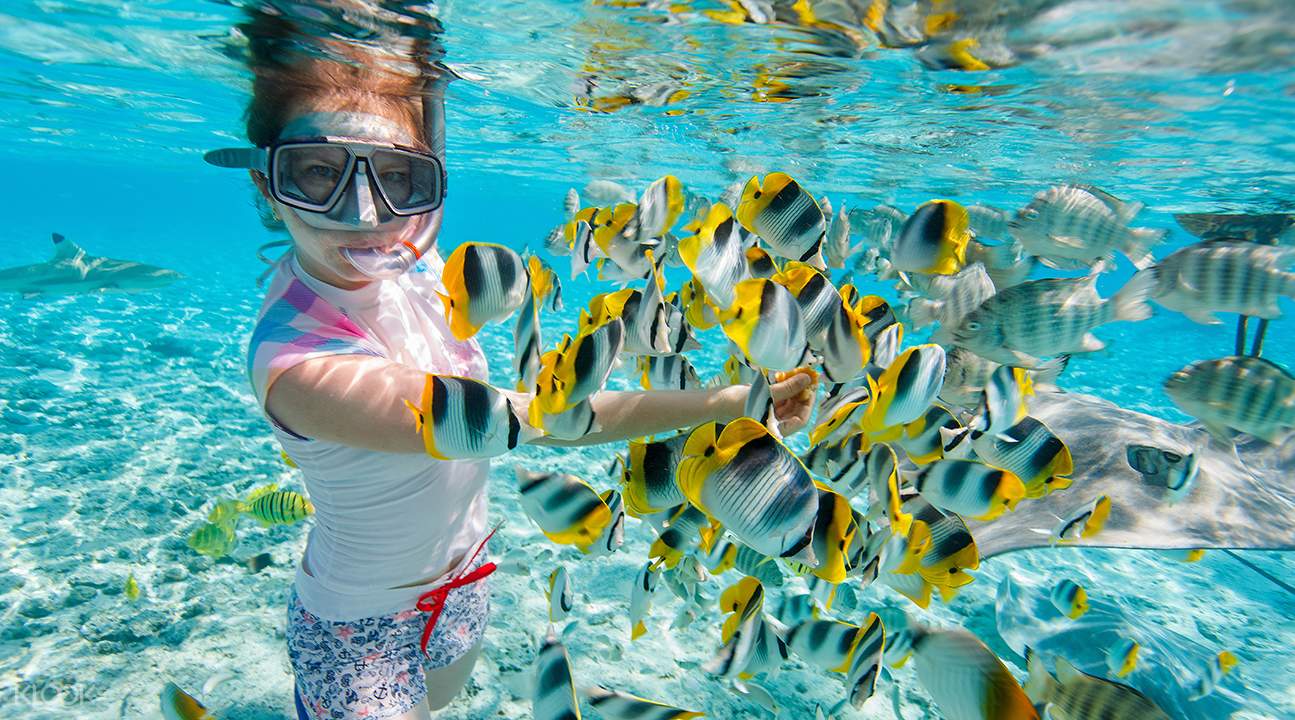 For additional information, while it may be easy to reach some of the top ten beaches (like Dakak Park, Boracay, El Nido, Siargao in Surigao, and Puerto Princesa) by air via direct flights, the other places are likely to require you to combine a flight and land or sea transportations (the popular ones are ferries). Nonetheless, most tourists find the tiring journeys worthwhile.