Black Friday is the biggest sale event of the year, during which online stores from all over the world provide up to 90% discounts. Black Friday, known previously only in the States, has gained a truly worldwide popularity within just a few years.  Black-Friday.Global Analysis Team has been closely following this trend for the past several years. In the Philippines – 73% of respondents made it clear that they do know what Black Friday is. The survey suggests that over half of Filipinos will participate in Black Friday this year (over a double increase compared to 2017).
Unsurprisingly, Philippine consumers were buying more actively than usual too. Average Filipino bargain hunter is willing to pay PHP 2800 ($59) in total for his/her Black Friday shopping cart. That is $18 more than Malaysian consumers, and $21 less than Indonesians.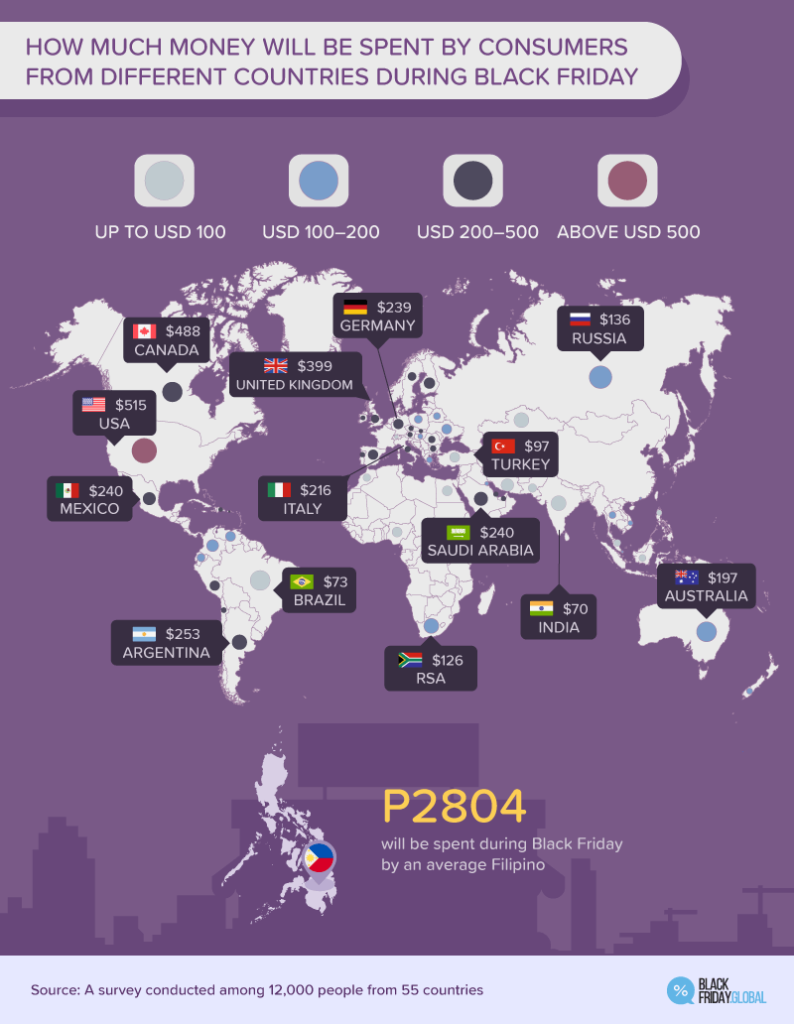 Every year, the world press feeds us with dozens of photos of crowds besieging electronics stores. Surprisingly though, the results of our survey state that clothes, not electronics, are the actual apple of bargain hunters' eye. Consumer electronics category came second in our ranking. On the other side of the scale books, sports accessories and underwear were the least popular items to buy. When it comes to the most popular shops Shopee, Lazada and Zalora took the three top spots.
Black Friday is well known for its discounts reaching as high as 80-90%. As the average discount in the Philippines online stores reached 61% last year, when forecasting Filipinos' Black Friday 2018 expenses, it could translate into PHP 4386 of possible average saving.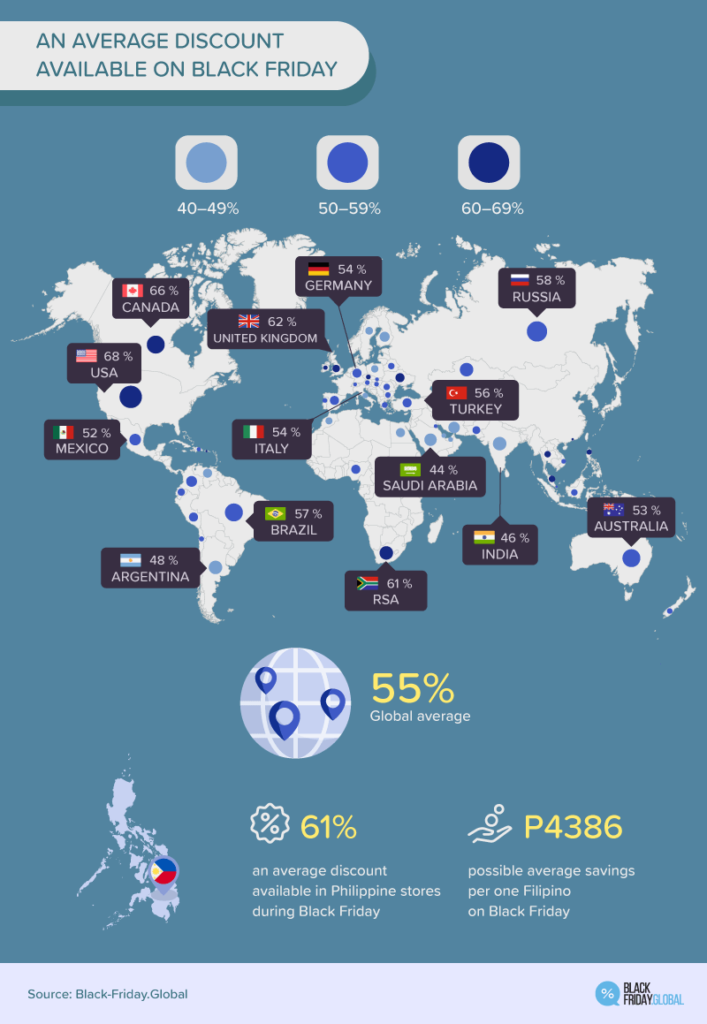 Black Friday by the Numbers:
This year the Black Friday is November 23;

73% of Filipinos know what Black Friday is;

Almost 55% of Filipinos will participate in Black Friday this year (double increase compared to 2017);

Average Filipino will spend PHP 2800 on Black Friday;

40% of consumers will shop online only;

Traditional offline-only option will be chosen by 4% of consumers (last year—15%);

The average discount in Filipino online stores reached 61% last year;

It could translate into PHP 4286 of possible average savings;

Clothes, electronics and shoes are the most popular items to buy.
How to be prepared for Black Friday?
First, postpone your biggest fall/winter buys to November – this way you can save hundreds of peso!
Do your research on the prices of the products you want to purchase prior to Black Friday so you know exactly how much you are saving!
A few days before Black Friday, check out the announcements of Black Friday deals;
When the Black Friday sales start, do not waste your time, 'cause the highest discounts and the best prices are only valid for a short period of time!