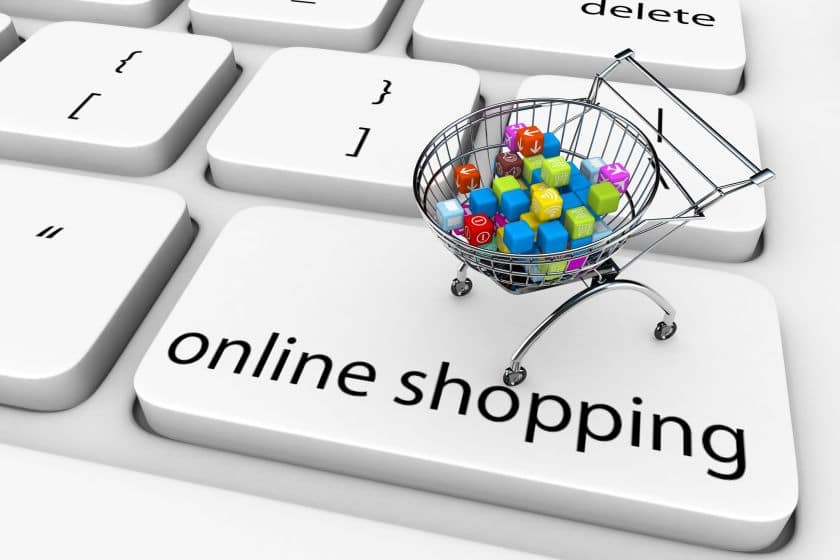 There is no question that for the past few years online shopping has grown more popular. The phenomenon has enabled so many new entrepreneurs to establish their businesses at lower cost — thanks to the virtual online retail stores and affordable marketing campaigns. Not only does it benefit businessmen, but it has also helped customers to shop through simple scrolling and a few clicks on their gadgets. As a matter of fact, customers' satisfaction with the online products and services is the one thing that boosts the popularity of this new way of shopping. People in the Philippines are a part of those happy online shoppers. It is no wonder that there are at least these ten most visited e-commerce websites in the country.
1. Lazada
Serving as the one stop shopping solution in the Philippines, Malaysia, Singapore, Indonesia, Vietnam and Thailand, this site has been known as one of the online e-commerce giants in Southeast Asia. It offers a wide range of products, such as home appliances, gadgets and fashion. The products come from different brands and the site gives its customers several payment methods to choose from. With more than the estimated average monthly traffic of seventy million Internet users visiting the online marketplace, its dominance in the Philippines is undeniable.
Due to the popularity, this site originally founded by Rocket Internet was then acquired by Alibaba in 2016.
Monthly Traffic Estimate (January 2018): 70,600,000
2. OLX
OLX Philippines is one of the biggest buy and sell community in the country. On OLX, users can sell and buy second-hand items – from used cars to gadgets or furniture. You can also find a house or condo for rent or for sale.
Monthly Traffic Estimate (January 2018): 18,200,000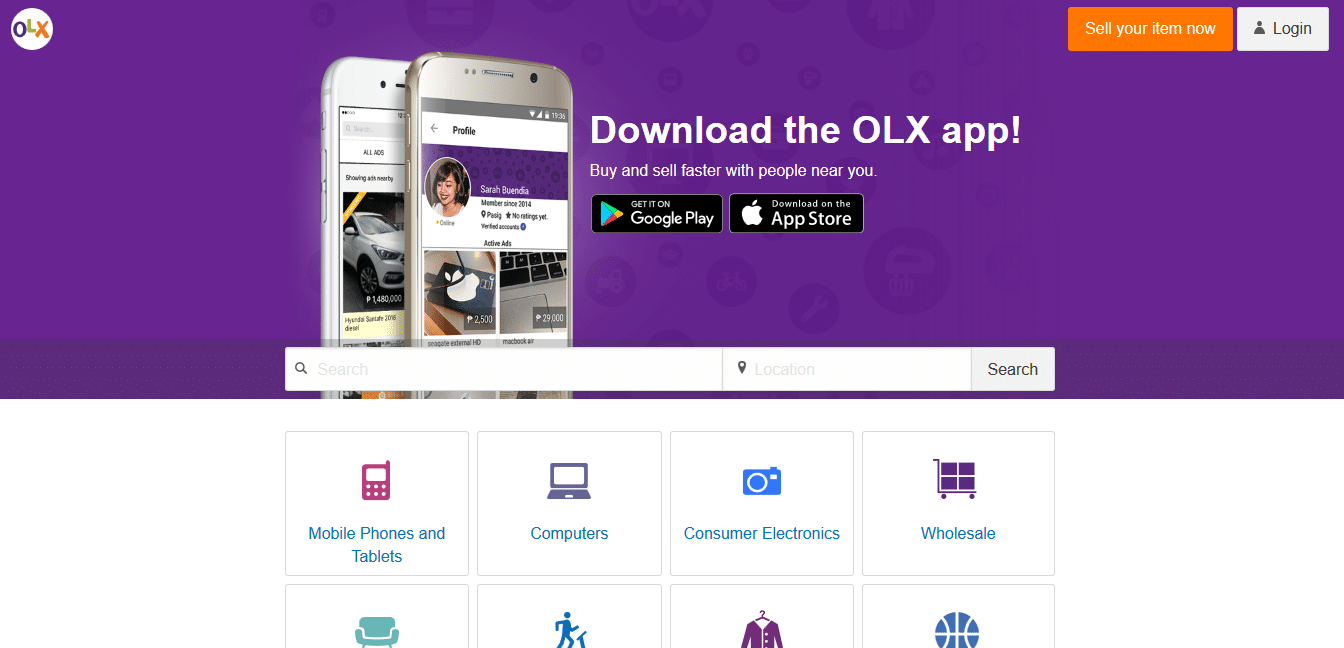 3. Shopee Philippines
With more than nine million monthly visitors, Shopee is the third most popular site in the Philippines. Providing a good marketplace for retailers to 'meet' buyers and help them settle the deals through its escrow system and customer reviews, purchases made on this online platform are considered trust worthy and thus, it encourages people to use its service.
Monthly Traffic Estimate (January 2018): 9,400,000
4. Cebu Pacific
Philippine airline company Cebu Pacific launched in 1996, but took off in earnest as a low-cost carrier in the mid-2000s. It has since offered customers discounted etickets they can purchase online using a credit card. It was one of the early local ecommerce options in the Philippines, and continues to be patronized by consumers for its promos.
Monthly Traffic Estimate (January 2018): 8,650,000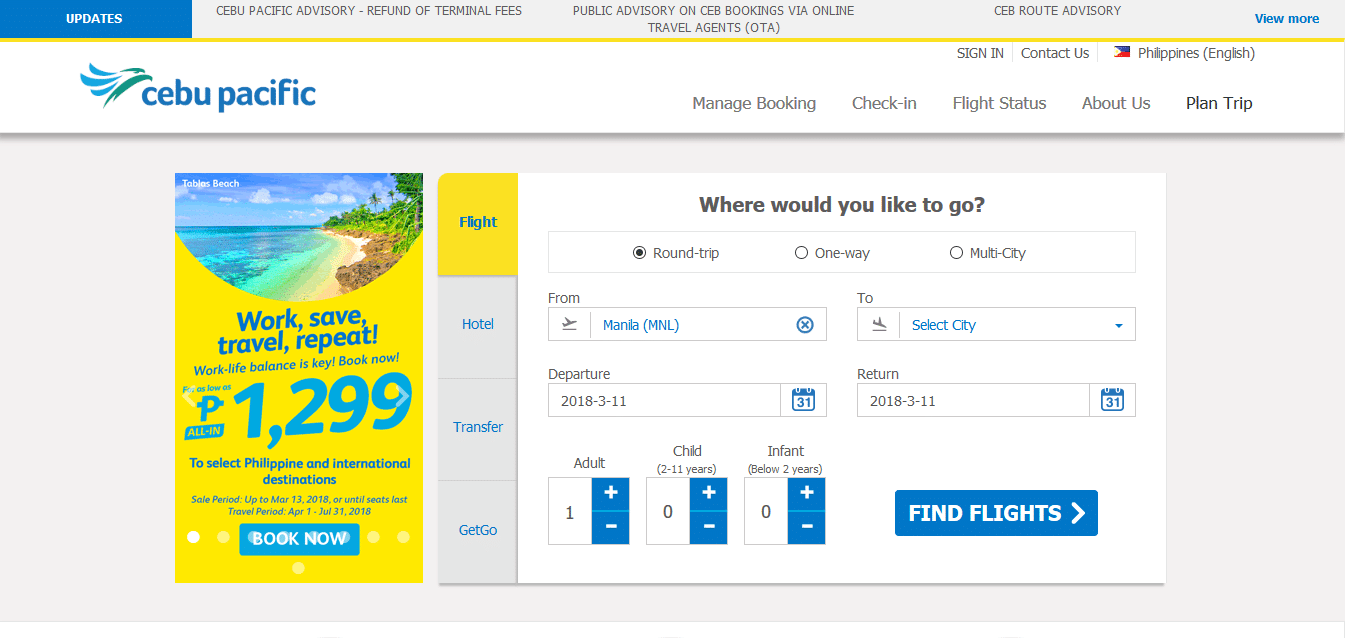 5. Zalora
Well known for its dominant market share in fashion retail industry, the site has been operating in various Asian countries: the Philippines, Singapore, Malaysia, Indonesia, Thailand, Vietnam, Hong Kong and Taiwan. The company's partnership with global brands, like Mango and H&M, has made it possible to reach the fourth position of top shopping sites in the Philippines with website traffic at around three million every month.
Monthly Traffic Estimate (January 2018): 3,500,000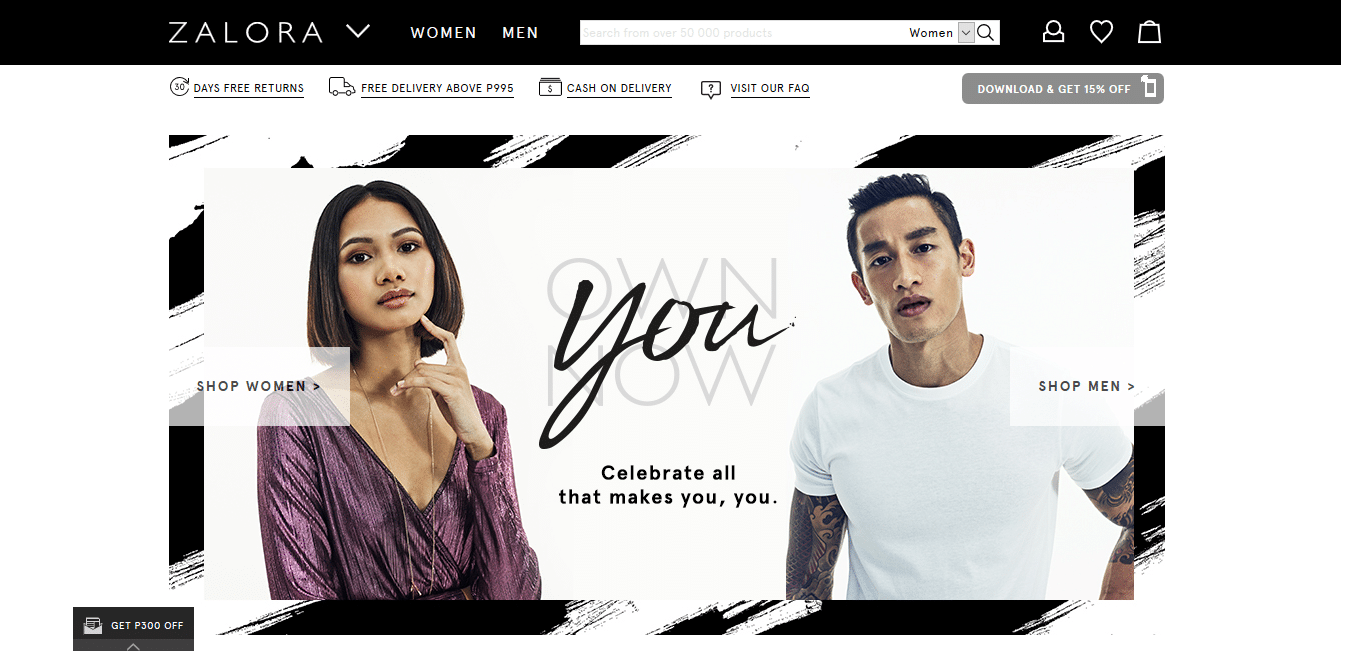 6. Metrodeal
Who does not like coupons, discounted items and that sort of better deals? This e-commerce site accomodates such wishes. With its specialization in offering good deals for leisure, food, and travelling, it successfully expands to Indonesia and it is now also developing its operations inThailand.
Monthly Traffic Estimate (January 2018): 3,051,944
7. Globe Online Shop
Reaching almost one million monthly traffic*, this virtual e-commerce platform specializing in electronic hardwares and gadgets is highly regarded as a part of the Globe Corporation, which is one of the prominent companies in the Philippines.
Monthly Traffic Estimate (January 2018): 2,100,000
8. eBay Philippines
Although it was originally created to be the meeting place for consumers, the site has been expanded to facilitate companies selling their products to customers in eBay stores. This creates more hectic traffic as many as 1,850,000 monthly visits.
Monthly Traffic Estimate (January 2018): 1,850,000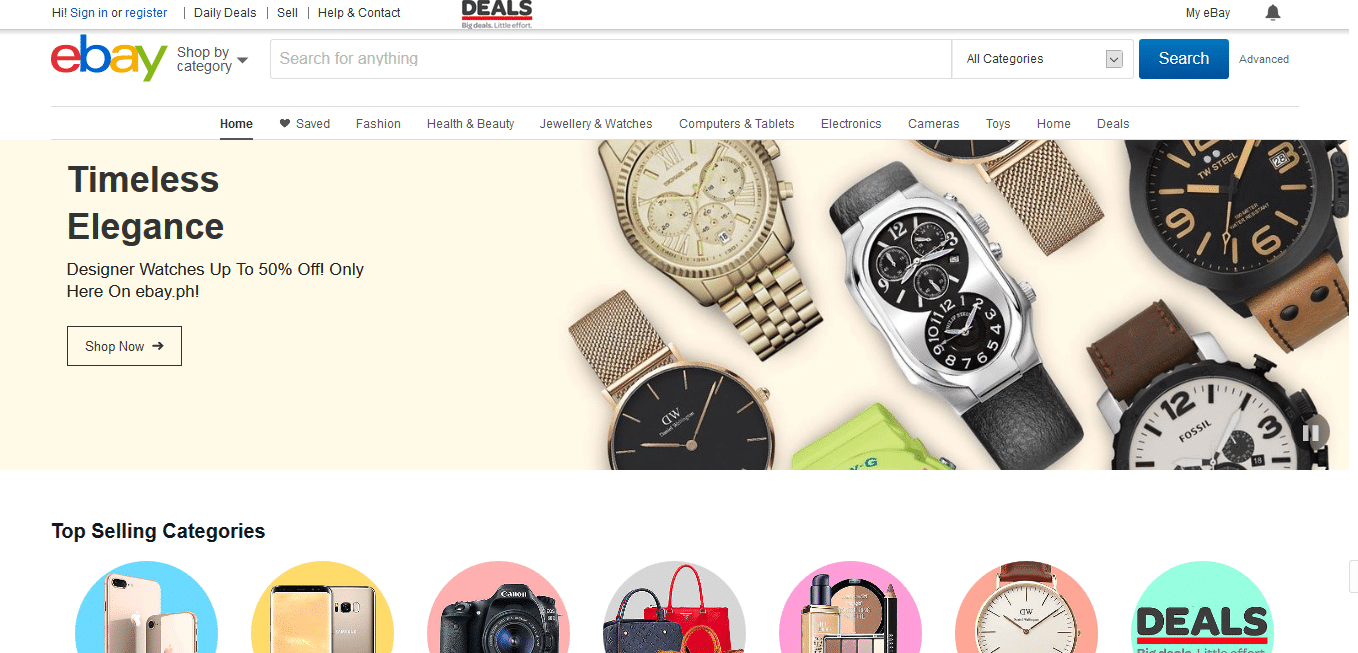 9. CDR King
Quite similar to Villman Computers, CDR King, which is a local retail chain company, provides an official website for its customers to shop online. Reputed for its discounted offers on electronics, computer hardware, gadgets and the accessories, this site monthly traffic is at around 580,000.
Monthly Traffic Estimate (January 2018): 580,000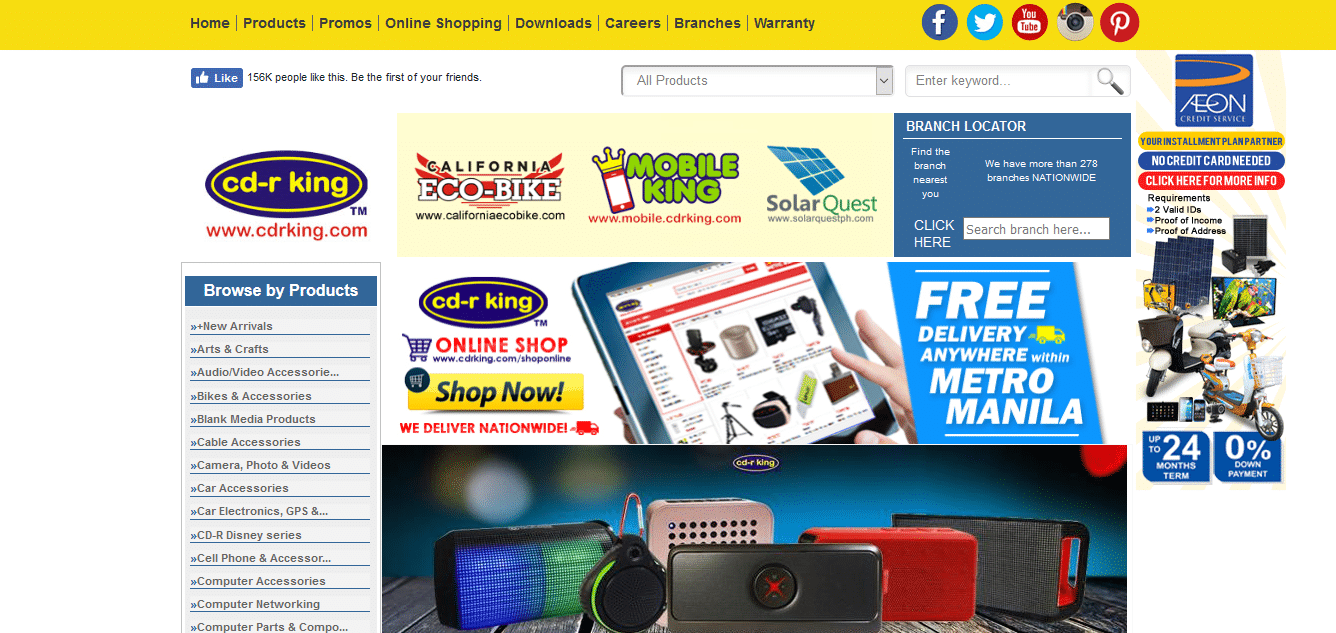 10. Galleon.ph
Providing imported goods from the USA and China, that are not available in the Philippines, to the people in the country, Galleon.ph is estimated to attract around 500,000 visitors per month. The benefit of shopping via this online platform is that even if the product you are looking for(from the USA or China) is not currently available on the web, you can send an email asking for help to get that specific product. As written on its web, the company promises to get the product for you as long as it is from either one of the two foreign countries. Another plus point of this site is that it applies the all in price, which already includes taxes, customs, and delivery.
Monthly Traffic Estimate (January 2018): 510,000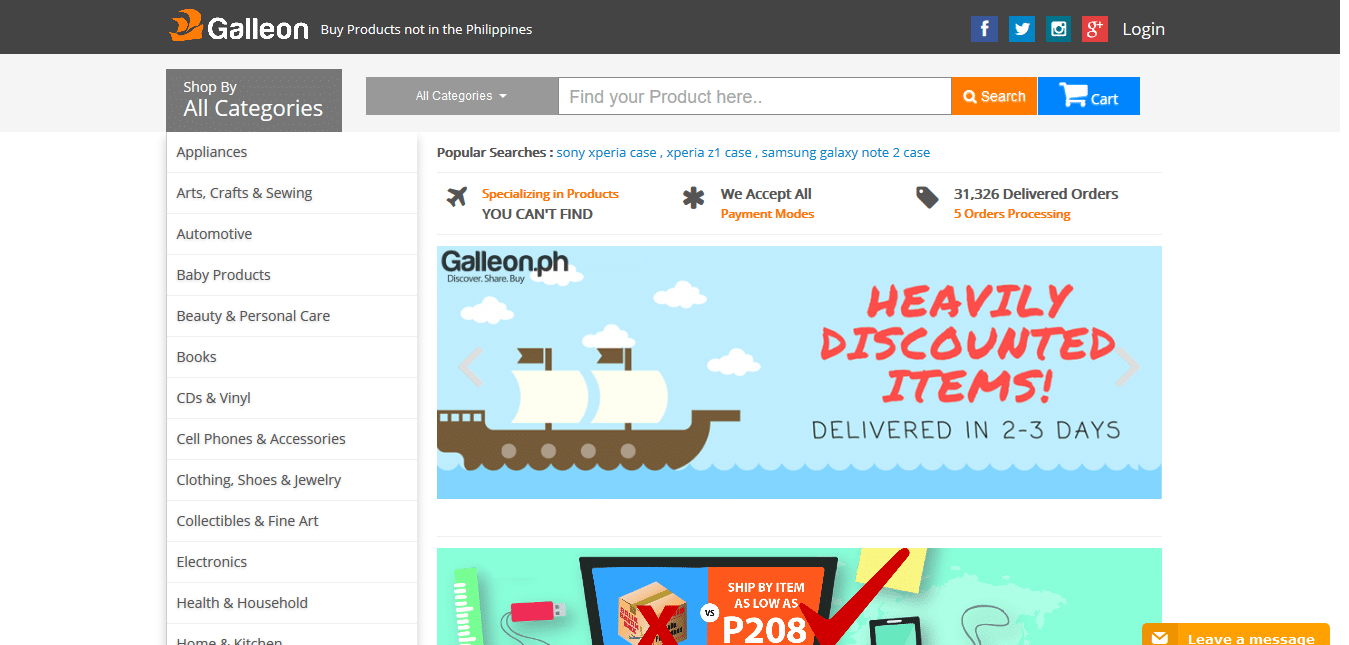 11. Villman Computers
Having less visits at around 390,000 than CDR King, the online website highly focusing on gadgets, computer hardware, and mobile devices allows its customers to buy their products via the Internet in spite of the existence of its real retail shops.
Monthly Traffic Estimate (January 2018): 390,000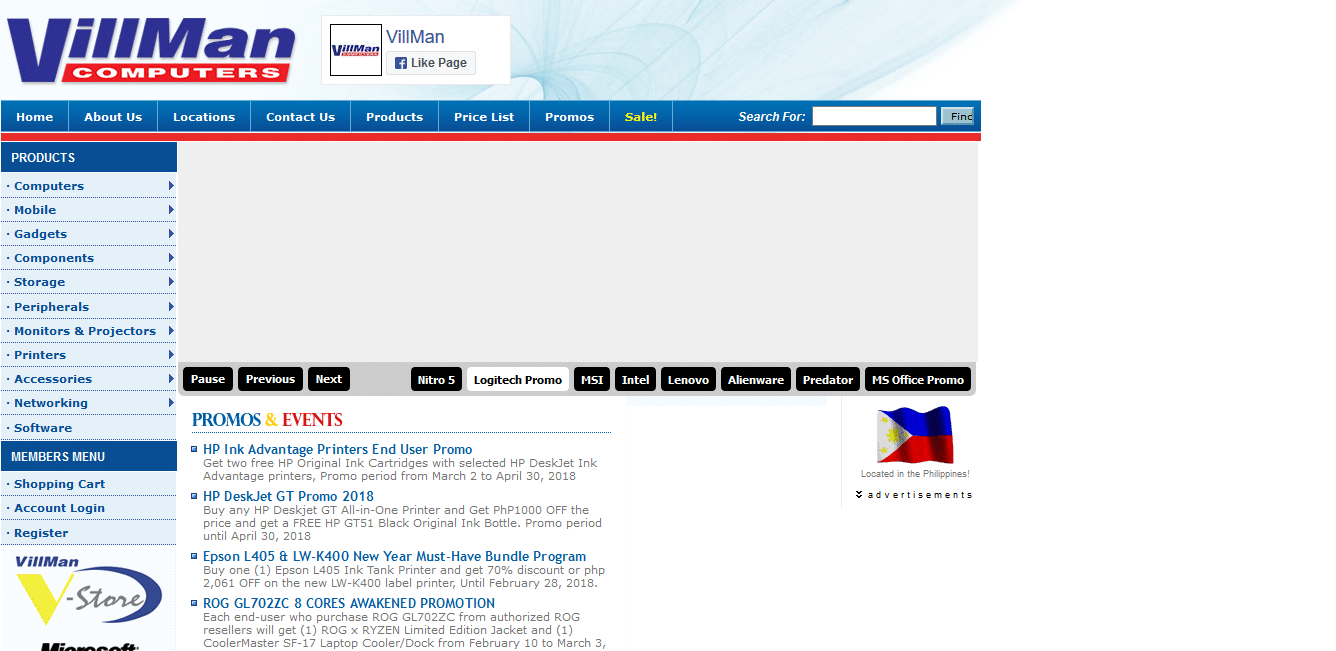 12. WeeMall
Just like any other online shop, WeeMall .com is a gateway for unique and branded products that goes from fashion to gadgets. It has various payment option platforms as well as same day delivery through Speed Delivery service.
Monthly Traffic Estimate (January 2018): N/A