The Philippines is a country with undeniable tourism magnet. Famous for its beautiful beaches, tempting food adventure and friendly locals, there is still something touristy hidden in the country: its museums.
Although not all tourists fancy museum visits, the cultural and historical items exhibited in the museums across the nation does picture the richness of the country. Should you be willing to give a go to museum visits, here is the list of the ones that should be on the top priority.
1. The National Museum
It goes by a different official name, which is the Museum of the Filipino People. Located in Rizal Park in Manila, this is a museum with easy access. Although the original building was meant for a public library, it was later renovated in 2003. It has turned into an art gallery since then.
The exhibits are practically divided into two: natural history and cultural heritage. Natural history covers the areas of botany, zoology, geology and paleontology, while cultural heritage includes anthropology, fine arts, and archaeology.
Admission: Free
Business Hours: Tuesdays to Sundays, 10:00 am to 5:00 pm
Web: http://www.nationalmuseum.gov.ph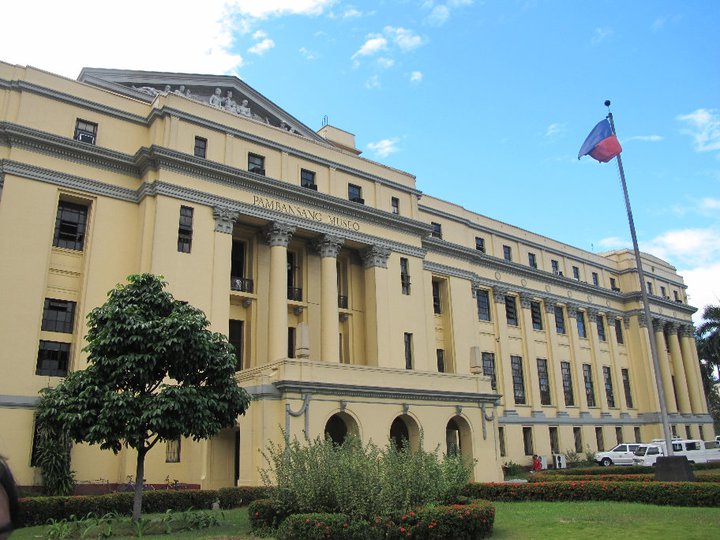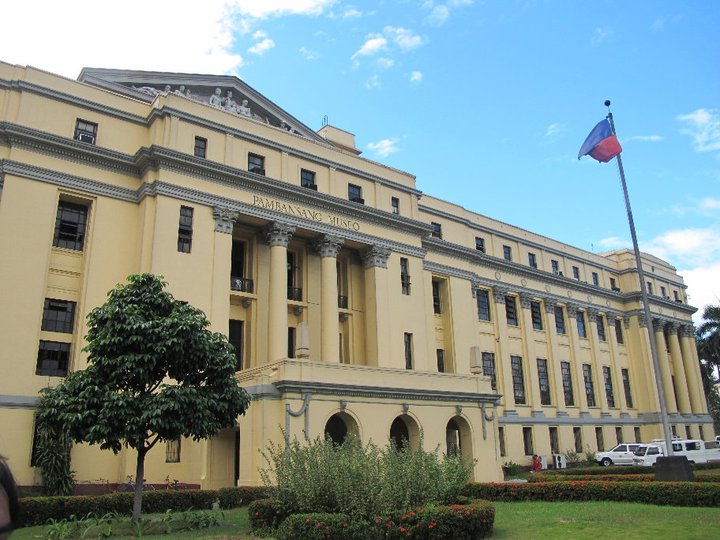 2. Ayala Museum
Located in business district of Ayala in Mekati, the building has got a trendy, modern look. Different from the National Museum, which is government owned, this one is managed by private and so far, it has been the most popular private museum with the most visitors in the country.
The history of the Philippines from its prehistoric eras to the time when the country gained its independence in 1946 is potrayed through the sixty dioramas exhibited in the museum. These historical dioramas have always been the must-see attraction of Ayala museum. In addition, rare painting from the local master artists, artifacts (such as ritual objects, weapons, musical instruments) found in various regions of the country, miniature sea vessels and boats vividly picturing the sea transport evolution can be seen in the museum.
Admission: Regular: Resident – P225; Students and Senior Citizen: P125
Business Hours: Tuesdays to Sundays, 9:00 am to 6:00 pm
Web: http://www.ayalamuseum.org
3. Mind Museum
Cooperating with ASPAC (Asia Pacific Network of Science and Technology Centres) and ASTC (Association of Science-Technology Centers), this museum tries to give its visitors educational experiences that will provide better understanding about nature. Recognized  to be of world class quality, its galleries are surely worth visiting.
In fact, Trip Advisor has given this museum a certificate of excellence in 2017 due to the consistent good reviews from its visitors. Prior to that, it has received 2014 Thea Award for the sensory experiences. Even the building has been awarded LEED Gold Certification by the Green Building Council in the USA.
Admission: Adult: P600; Student: P450; Public school student and teacher: P150
Business Hours: Tuesdays to Sundays, 9:00 am to 6:00 pm
Web: http://www.themindmuseum.org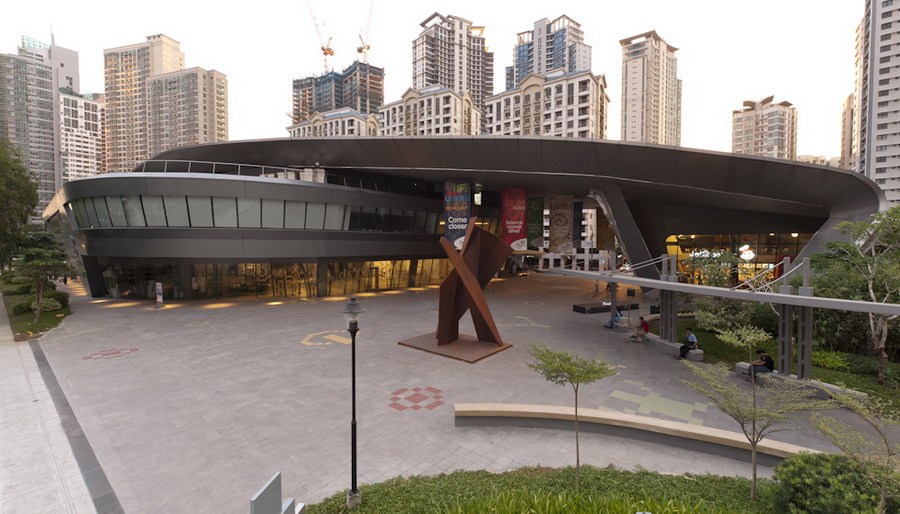 4. University of Santo Tomas Museum of Arts and Sciences
Positioned in the university main building, this museum is a part of Santo Tomas University, which makes it the oldest in the country. The museum was meant to be used as an observation center. The collections include botany, biology and mineral. Currently, there have been new additions to the collections: cultural objects and artifacts, such as musical instruments, metal crafts, and household tools.
Admission: Adult: P50; non-UST students: P30
Business Hours: Mondays, 1:00 pm to 4:30 pm and Tuesdays to Fridays, 8:30 am to 4:30 pm
Web: http://ustmuseum.ust.edu.ph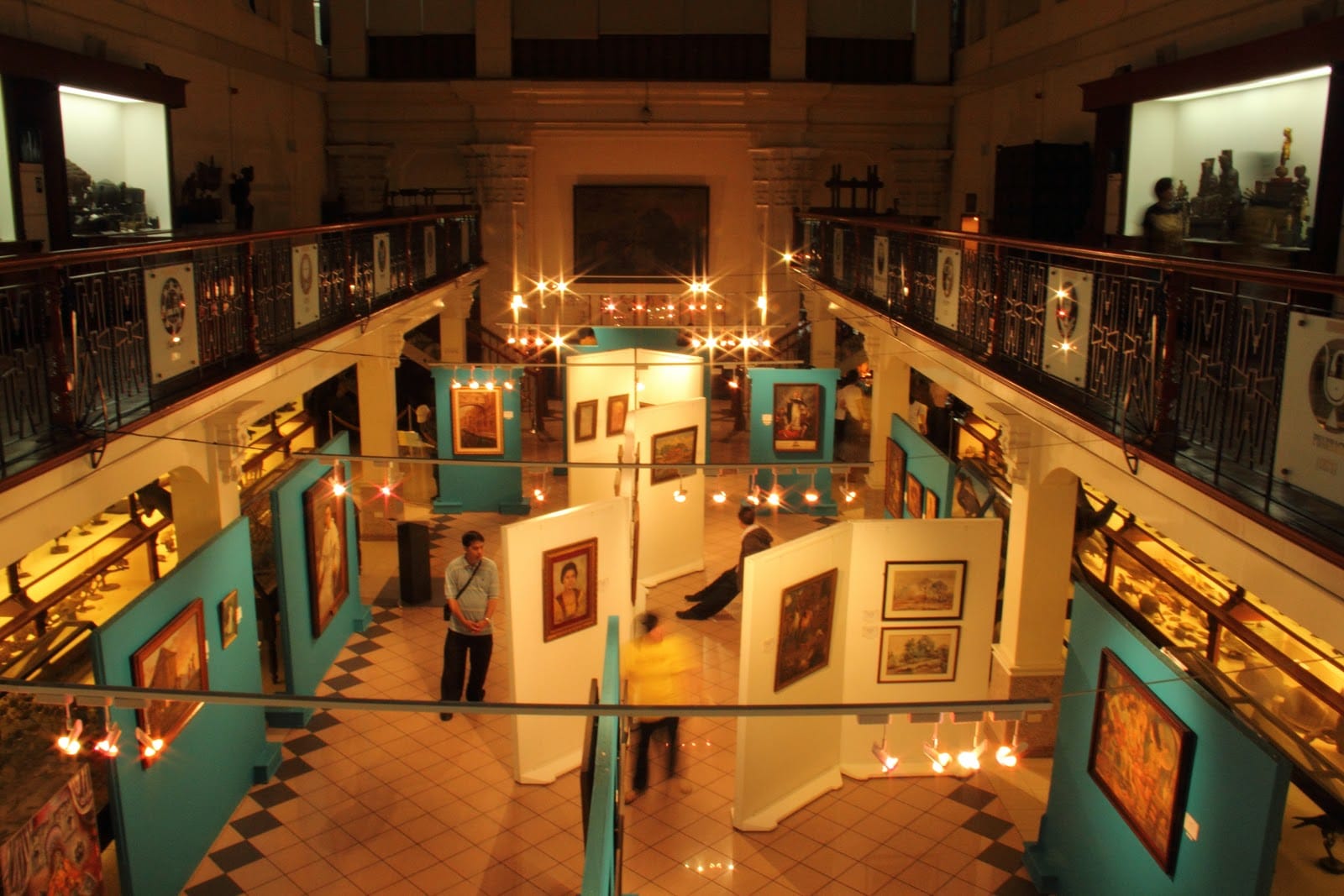 5. Rizal Shrine
As the name suggests, this Spanish-Colonial looking house is dedicated for the country's hero, Jose Rizal. Designed and reconstructed during the era of President Quirino to take after the original house of the hero's, which was destroyed in World War II, the museum displays things that are related to Jose Rizal, such as his photographs, books, and even his execution coat. In addition to that, the well in the house has been featured as a wishing well for its visitors.
With approximately 270,000 visitors coming per year, Rizal Shrine is a must visit in Calamba.
Admission: Adult: P75; Students and Children: P50
Business Hours: Tuesdays to Sundays, 8:00 am to 4:00 pm
Web:
6. Palawan Museum
The museum owns vast collections that show the rich cultural heritage of Palawan. Those who fancy finding out more about Palawan would be happy to see the exhibits: the first Philippine man's skull and bones found in Tabon Caves along with other fossils, artifacts and relics representing Palawan historical and cultural heritage. The displayed items are divided into several sections: history, anthropology, archaeology, biology, and ethnology. Apart from that, a library can be found in the museum. It is home to various donated books, some of which are hard to find elsewhere.
Admission: Adult: P50; Student: P20
Business Hours: Mondays to Saturdays, 8:30 am to 5:00 pm
Web:
7. Clark Museum

Mount Pinatubo eruption, the transformation of Pampanga as one of the Philippine business zones, relics of Angeles City are some of the things that are available in Clark Museum. Located in Clark Special Economic Zone, the place which was previously used as US Military Base gives off its own magnet for tourists with high regard to historical and cultural values.
But another popular showcase that Clark has to offer the world is the 4D Theater, located right beside the Clark Museum. It is a 48-seater theater with very comfortable chairs that will make you feel as if you're sitting back, relaxing and having a massage all while you watch a movie.
Admission: Adult: P200; Student/Senior Citizen: Free
Business Hours: Tuesdays to Sundays, 9:00 am to 4:00 pm
Web: http://www.visitclark.com/museum4d.html
8. Museo Pambata
The Museo Pambata is a children's interactive museum, the first of its kind in the Philippines. It is in a sense an alternative to the formal classroom environment where learning resembles a one-way street – the teacher imparts knowledge and the students absorb it. In Museo Pambata, children can use their total senses and learn various concepts at their own pace. It excites the minds of the young, inspires them to learn more, and most importantly revitalizes what child learning should be: fun and exciting.
Admission: Kids and Adults: P250
Business Hours: Tuesdays to Saturdays, 8:00 am to 5:00 pm and Sundays, 1:00 pm to 5:00 pm
Web: http://www.museopambata.org
9. BenCab Museum
The BenCab Museum's structure alone is a fine work of art. It's a four-level museum that features modern architecture with high ceiling, glass walls, and windows that allow natural light to come in. The street level is where the entrance to the museum is. The 2nd and 3rd levels are where the galleries and other art installations can be found while the 4th level is where the cafe is located.
Admission: General: P150; Student: P120; Senior: P80
Business Hours: Tuesdays to Sundays, 9:00 am to 6:00 pm (last entry at 5:30 pm)
Web: http://www.bencabmuseum.org
10. Puzzle Mansion Tagaytay
The Puzzle Mansion is a museum in Tagaytay, Cavite, Philippines which hosts a collection of jigsaw puzzle which is recognized as the biggest in the world according to Guinness.
Admission: Kids and Adults: P100
Business Hours: Monday to Friday, 7:00 am to 7:00 pm and Saturday and Sunday, 7:00 am to 8:00 pm
Web: http://thepuzzlemansion.com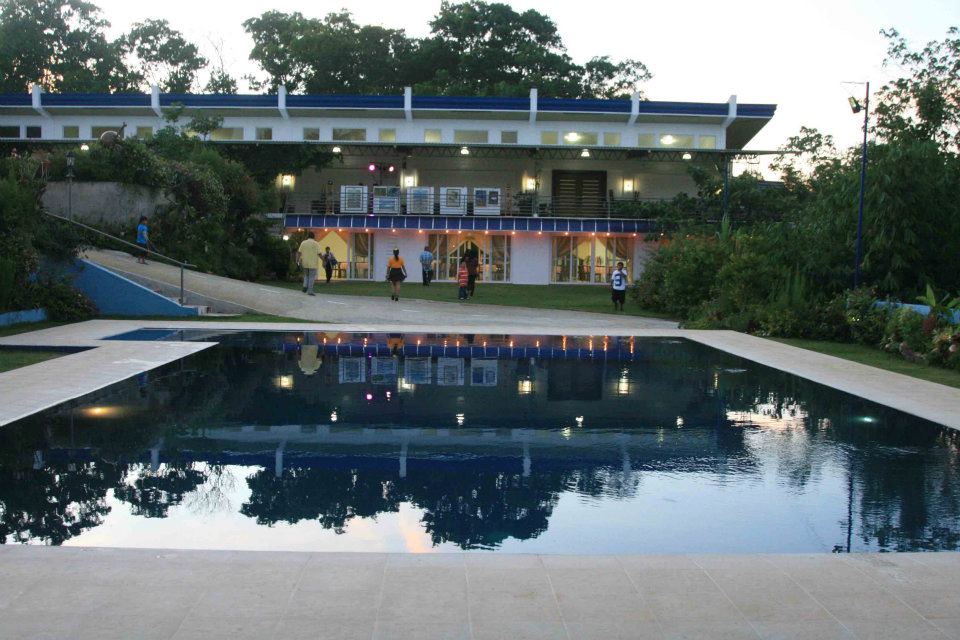 About FAQ
FAQ.ph stands for Facts, Answers and Questions about the Philippines. It is an online place where you can read interesting facts, useful answers and frequently asked questions about our country, its places, events and people. Our mission is to share stories that will help Filipinos and the world gain knowledge about everything in the Philippines, including its beautiful spots, rich history, unique society, and solutions towards the nation's progress.