Although amusement parks are usually not the main focus of holidays in the Philippines, there are actually some which are definitely worth a visit.
1. Enchanted Kingdom
As the name suggests, this theme park enchants its visitors with opportunities to experience worlds made up of imagination and creativity, such as the world of pirates called Anchors Away and the world of outer space named as Space Shuttle. In addition, Discovery Theater and the Seventh Portal serving as the interactive education are available for people of all ages. EK also hosts song and dance performances, animal encounters, and a fireworks show.
Operating hours: Wednesday to Friday, 2:00 pm to 9:00 pm;  Saturday and Sunday, 11:00 am to 9:00 pm
Entrance fee: Adults: P800 to P900; Kids: P500 to P600; free for kids below 36″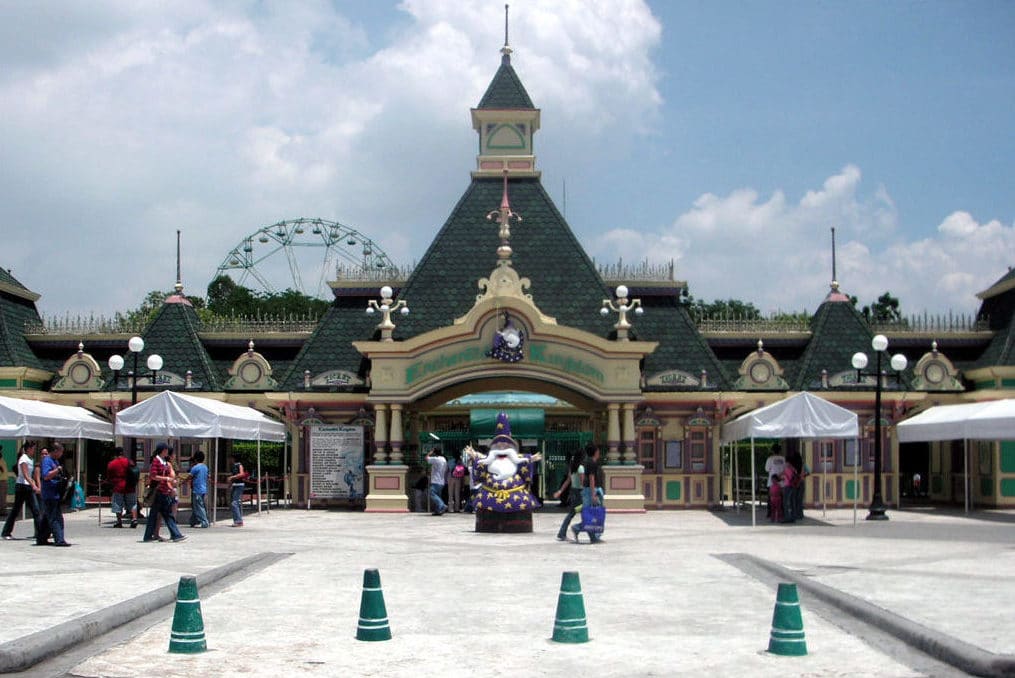 2. Manila Ocean Park
As the only ocean theme park in the country, the place offers the perfect combination of fun and learning experiences. The most notable fun, educational activity in the park is called Mermaid Swim Experience, in which the participants are dressed up like mermaids and learn how to swim inside the big tanks. Another thing that should not be missed is the Symphony Fountain Show.
Operating hours: Monday to Friday, 10:00 am to 8:00 pm; Saturday to Sunday, 9:00 am to 8:00 pm

Entrance fee: Packages range from P610 to P2,985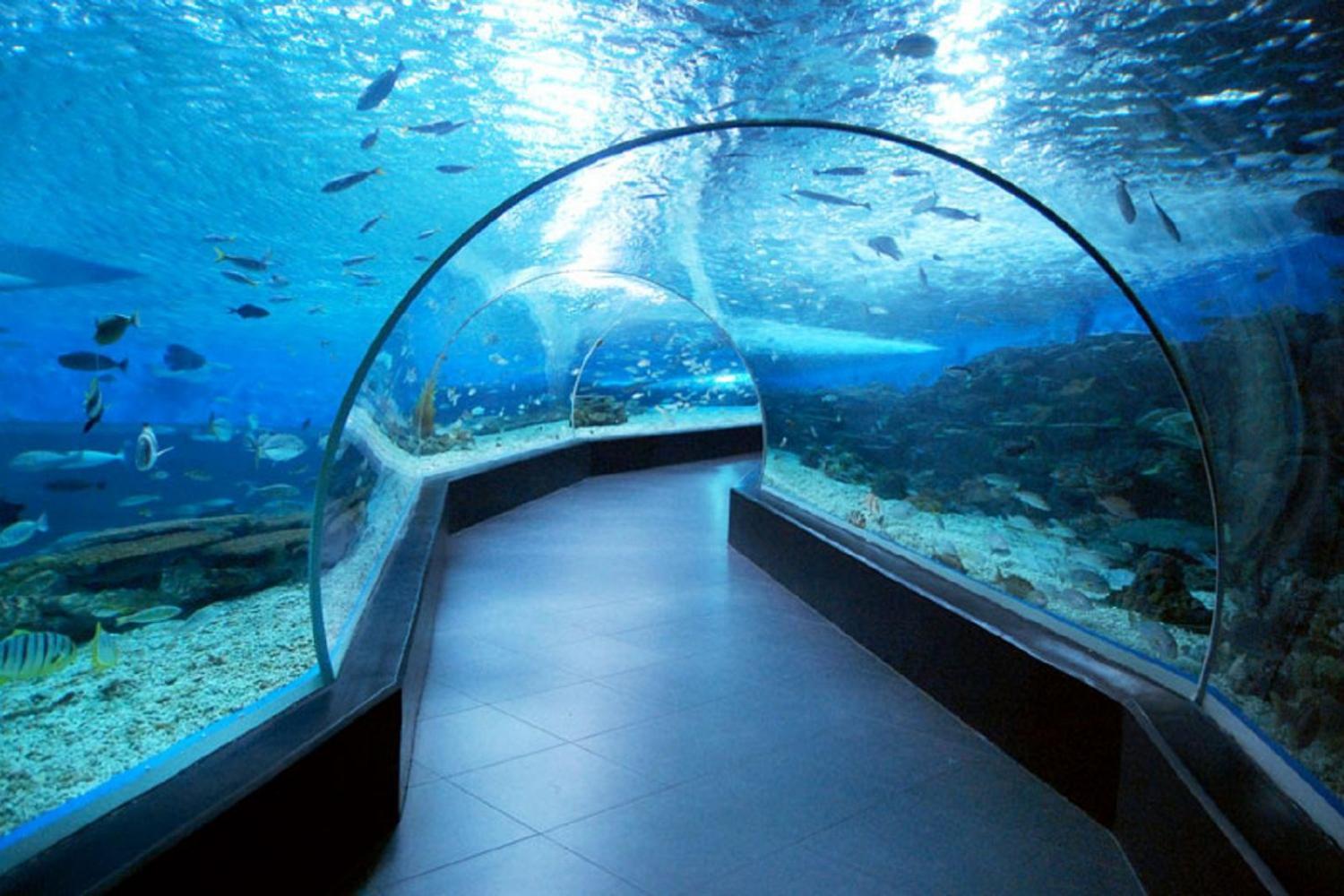 3. Star City (Metro Manila)
Adrenaline seekers would definitely love this amusement park because the rides are known to be quite extreme. Some of the popular adrenaline pumping rides are Star Flyer, which is the only inverted roller coaster in the Philippines; Viking, which allows its riders to experience the rocking sensation similar to the one caused by a stormy sea; and Star Frisbee, in which spinning seats are taken up to dizzying heights. Other rides to enjoy are the Snow World for those who simply want to chill out and rides for those who fancy horror called Dungeon and Gabi ng Lagim.
Operating hours: Monday to Thursday, 4:00 pm onwards; Friday to Sunday, 2:00 pm onwards

Entrance fee: P80 (Entrance only); RIDE-ALL-YOU-CAN: P490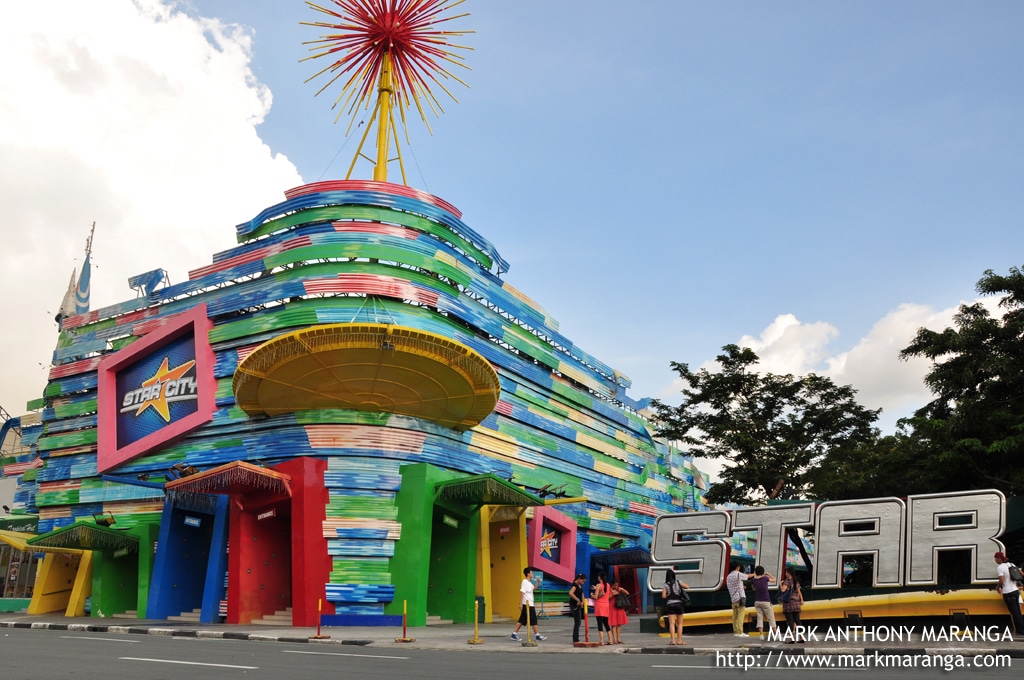 4. Ocean Adventure

in Subic Bay
Located in Subic is an amusement park that is the exact opposite of Star City. Visiting the park can bring joy without the need to experience the extreme. Giving a chance for its visitors to interact with different sea animals directly, it is definitely a must visit for those who fancy engaging with the animals. Apart from the direct interaction, there are also animal shows, in which whales, dolphins and some other sea creatures perform amusing attractions for the visitors.
Operating hours: Monday to Sunday, 9:00 am to 6:00 pm

Entrance fee: Adults: P788; Kids: P628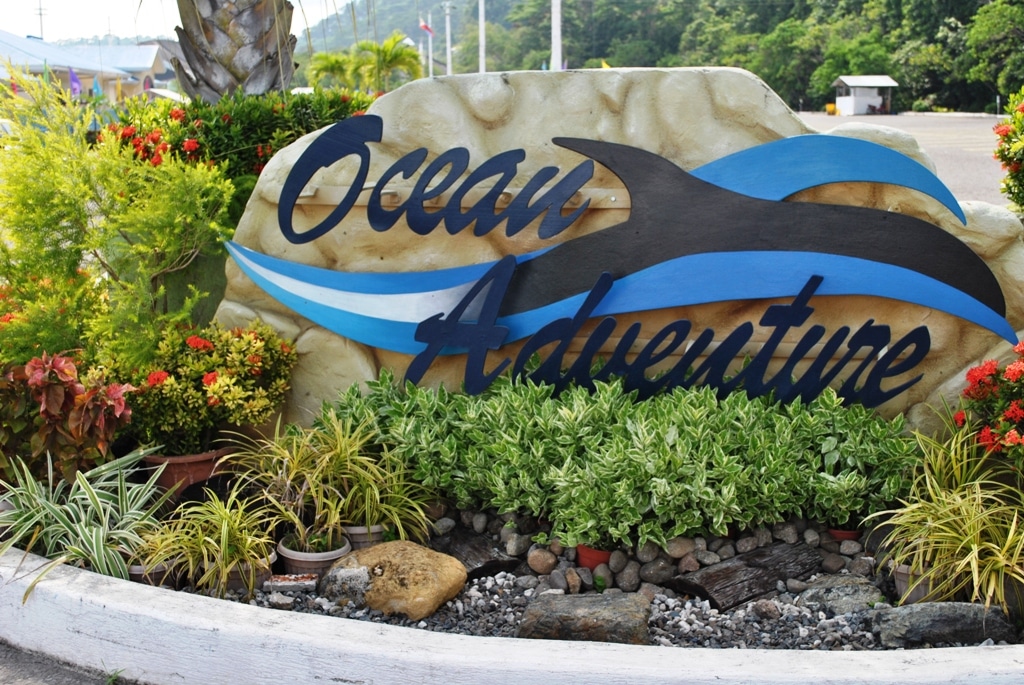 5. Manila Zoology and Botanical Garden
Better known as Manila Zoo, the site started its operation in 1959 and thus, it is regarded as one of the country's oldest recreational parks. This 5,5 ha zoo is reported to have approximately 500 animals, most of which are mammal species. With its wide collections of flora and fauna endemic to the Philippines, like bearcat and macaques, some comment that the park looks more like a sanctuary. Apart from the animal display, playgrounds, boats and souvenir shops are available in the zoo.
Operating hours: Monday to Sunday, 7:00 am to 6:00 pm

Entrance fee: P10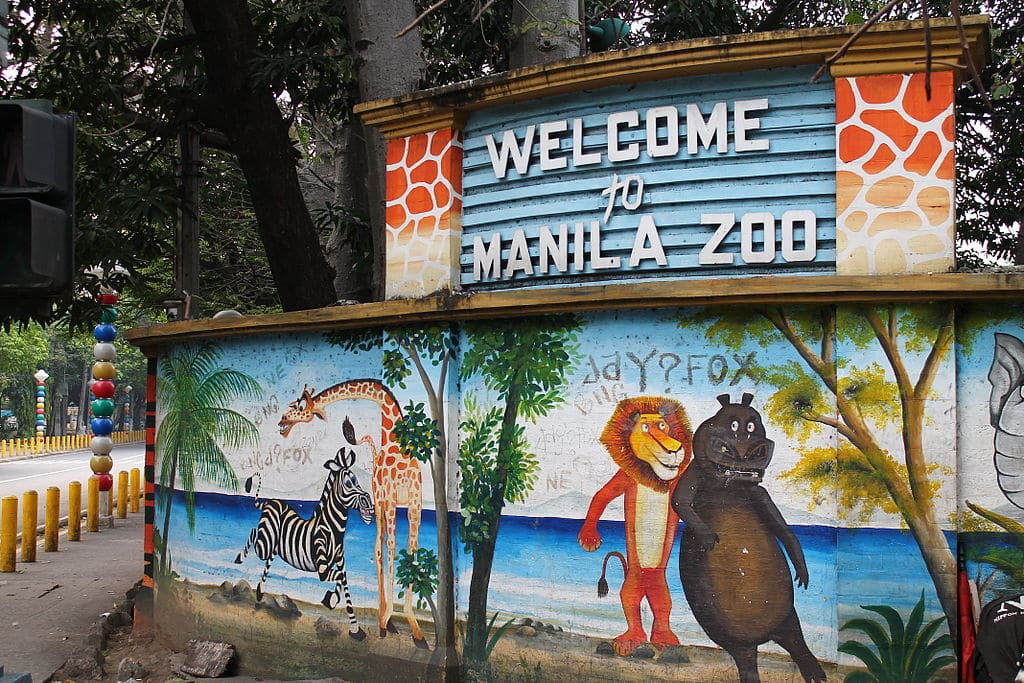 6. Avilon Zoo
Popular to be the home to more than three thousand wildlife species, the zoo is as large as 7,5 hectares, which is the largest in the Philippines. Conducting internal conservation programs, the zoo is trying to save the lives of endangered animals. Not only that, it has been striving to bring more awareness of the country's wildlife diversity to its visitors. In Avilon Zoo, you may feed some of the animals, and pose in front of the camera with its friendly primate, Trixie.
Operating hours: Monday to Sunday, 8:00 am to 5:00 pm

Entrance fee: Regular: P700; Children: P400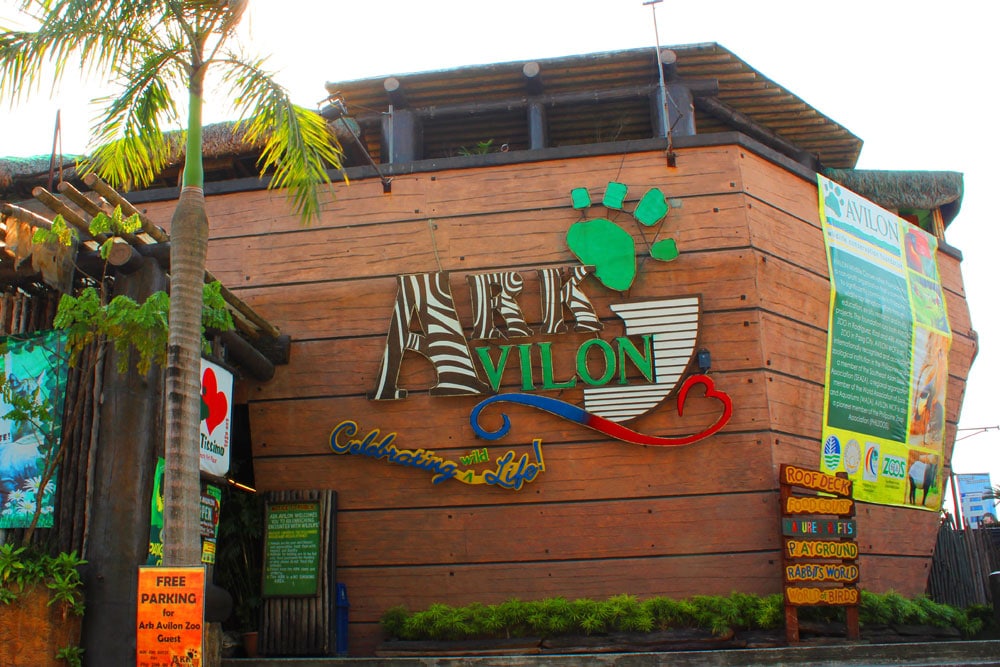 7. Sky Ranch Tagaytay
This is one of the rare places where one of the gigantic Ferris wheels can be found. The ride called the Sky Eye allows its visitors to experience getting on the Ferris wheel gondola, being lifted up 63 meter high in the air while enjoying the scenery of Taal Volcano and its Lake for ten minutes. Should such scenery be your thing, the ride called Sky Cruiser will allow you to further enjoy the views of the lake and volcano by getting on the pedal powered aerial vehicles. There is also Zipline, which will not only give you a different angle of the scenic views, but will also give you a thrill through its 300 meter zipline.
Operating hours: Monday to Friday, 10:00 am to 10:00 pm; Saturday to Sunday, 8:00 am to 10:00 pm

Entrance fee: P80 to P100 (Entrance only); rides range from P50 to P150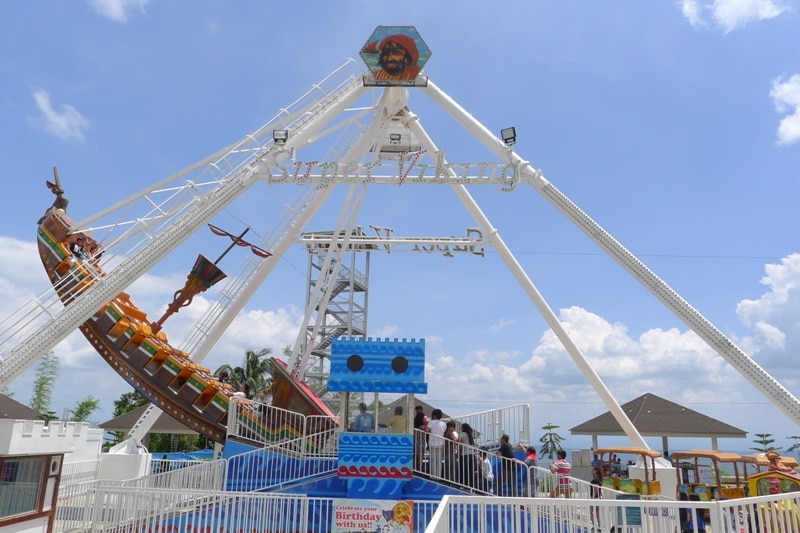 8. Sky Ranch Pampanga
Despite its recent launch, this amusement park is a strong competitor to more established ones. Quite similar to the one in Tagaytay, its popular ride is the enormous Ferris wheel called the Pampanga Eye. Other than that, there are the so-called Double Decker Carousel, Bubble O Fun, Jump Around and Wonderflight, which are aimed at entertaining little kids, as well as booths around the park, in which the players can get prizes when they win the games.
Operating hours: Monday to Thursday, 3:00 pm to 12:00 am; Friday to Sunday, 12:00 pm to 12:00 am

Entrance fee: Free Entrance; rides range from P50 to P150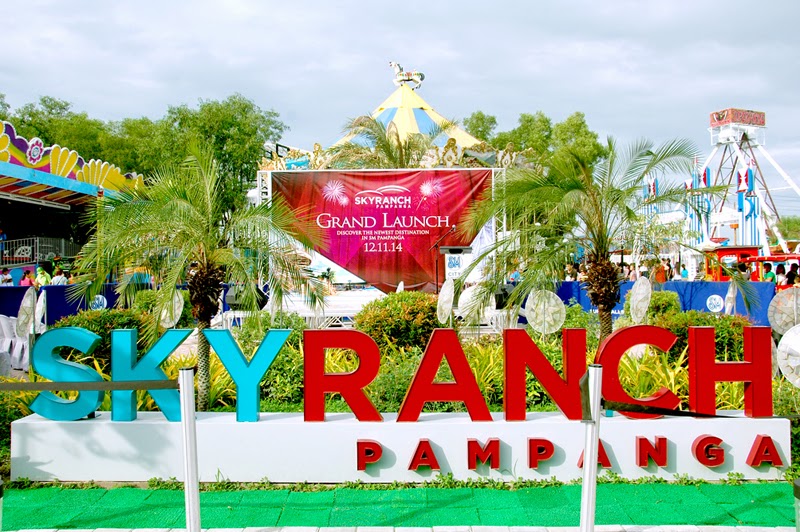 9. Kidzania Manila
What makes Kidzania Manila unique to most theme parks out there is that it is specially constructed for children. Serving as the edutainment park for kids aged four to fourteen, this theme park allows children to pretend taking up adult roles, such as being a doctor, fireman, or a cook. The tools related to the occupations have been made to meet the average size of a child. Thus, it makes the experience more fun and friendly for kids.
Operating hours: Monday to Friday, 9:00 am to 4:00 pm; Saturday to Sunday, 10:00 am to 5:00 pm

Entrance fee: Adults: P630 to P770; Kids: P900 to P1100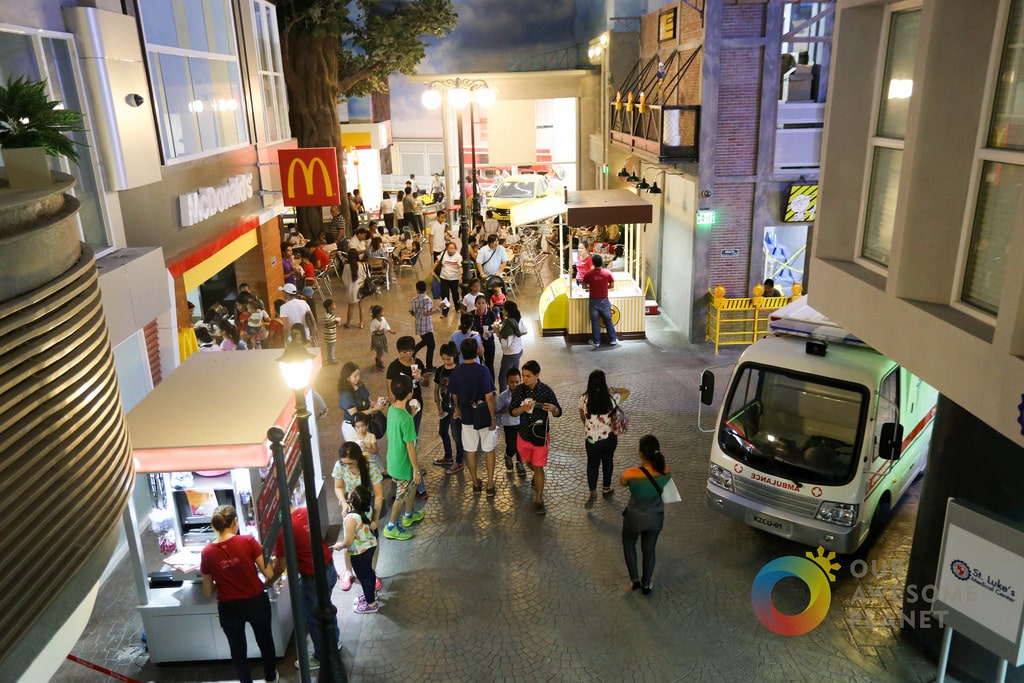 10. Zoobic Safari (Zambales)
If you want to see exotic animals up close, one of the places you can go to is Zoobic Safari. They boast of being "the only tiger safari in the Philippines" with more than 40 tigers in the park. The 25-ha. amusement park offers 11 attractions where guests can see python snakes, iguana lizards, guinea pigs, and other animals.
Operating hours: Monday to Sunday, 8:00 am to 4:00 pm

Entrance fee: Adult: P695; Children: P595