Touring the Philippines is not just about the beaches. Of course, these are wonderful places to visit, but there's also something to be said about exploring the metro. What's more, if you're staying in cheap hotels near NAIA, you can maximize your vacation with all the places you can visit. Check out this list of must-see, bang-for-your-buck places when you visit Metro Manila in the Philippines
Yexel's Toy Museum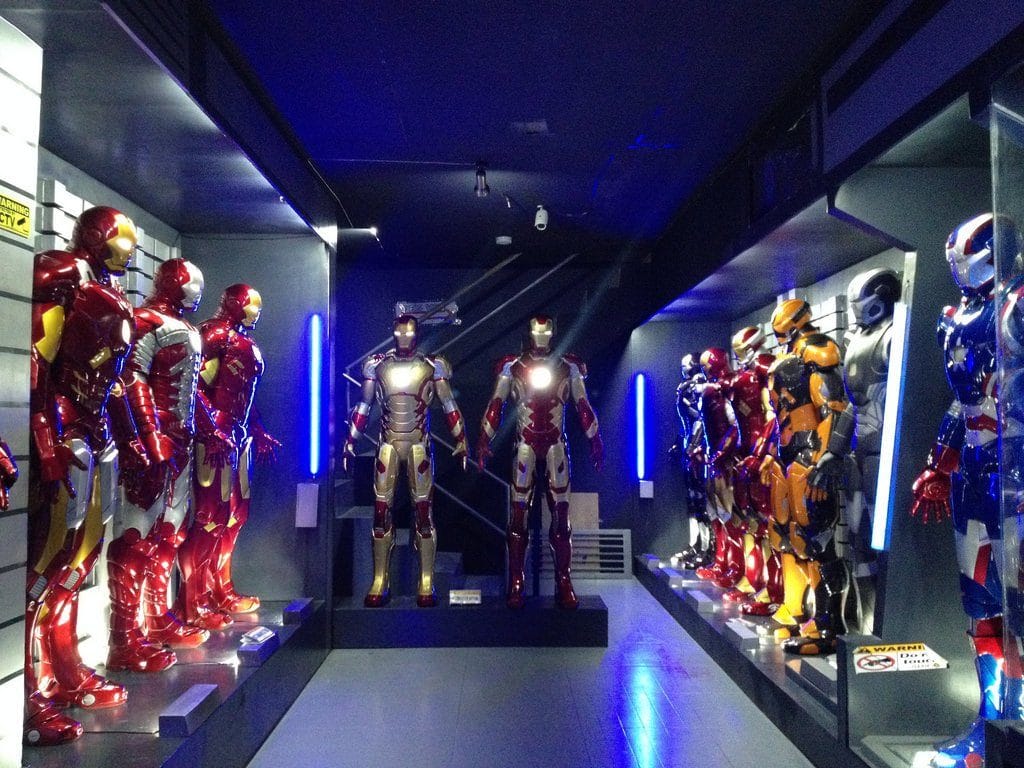 South of Metro Manila, in the city of Las Pinas, you can find Yexel's Toy Museum. The 4-story building is filled from front-to-back and top-to-bottom with a vast collection of toys, acquired through the years by the owner, Yexel Sebastian. From Disney characters to Barbie dolls, from anime and cartoon characters to comic book heroes, the museum features over 10,000 individual toys, busts, and figures.
One of the main attractions of Yexel's Toy Museum is a collection of life-sized Iron Man suits, from Mark I to Mark XLII. There's also a lot of Star Wars and Avengers collectibles to see, if you're a fan of these franchises. You can also see an 18-foot bust of Optimus Prime, complete with light effects, in the museum. It's considered the biggest in Asia, so you might want to check it out and take a photo.
Binondo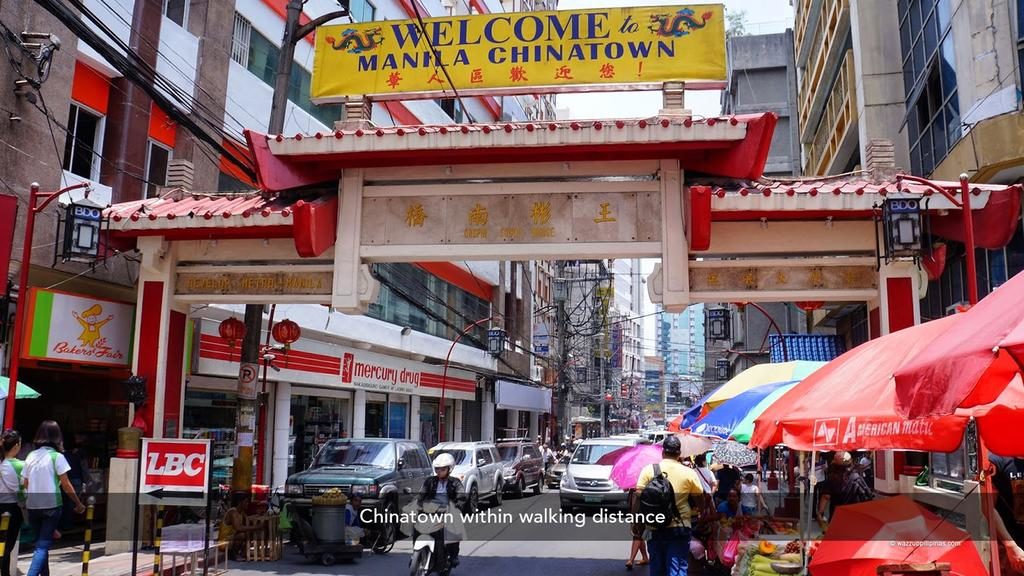 Binondo, the thriving Chinatown in the heart of the city of Manila, is the oldest Chinatown in the world. It's been bustling with commerce even before the Spanish arrived on Philippine shores, although it was officially established in 1594. It was originally intended for Chinese immigrants who got baptized into Catholicism, but has since been transformed into a thriving business district.
You may not notice it due to the colorful establishments and busy streets, but Binondo is actually a hilly area. Its name is derived from "binondoc" which translates to "mountainous." Binondo is most well-known as a haven for those looking for an authentic Chinese food experience. From holes in the wall to family-style restaurants, you certainly won't leave this place hungry.
National Museum of Natural History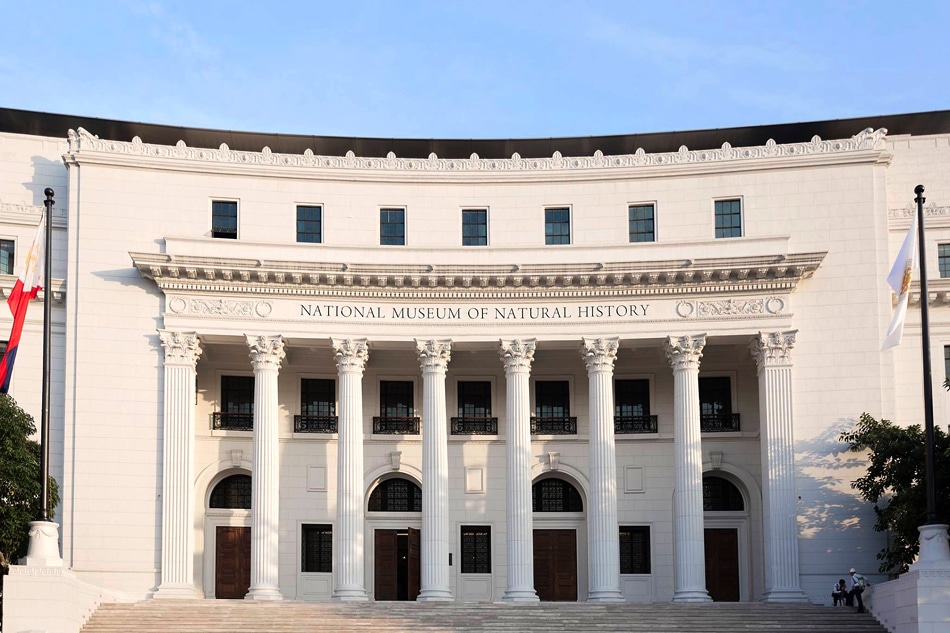 Opened in 2018, the National Museum of Natural History is the newest addition to the National Museum Complex located in the city of Manila. The "Tree of Life" elevator, the central feature of the atrium, is an attraction in and of itself. You'll probably find flocks of tourists taking selfies at the foyer, where a replica of one the largest saltwater crocodile specimens ever discovered can be found. The rest of the museum comprises six floors with various galleries that showcase just how diverse the Philippines' ecosystems and natural resources are.
The best thing about the National Museum of Natural History (aside from the wonderful exhibits)? Entrance is absolutely free! Locals, foreigners, students, senior citizens, children—absolutely everyone can enter the museum free of charge. Just make sure to follow the rules! While you're in the area, you may also want to drop by the other establishments in the complex: the National Planetarium, the National Museum of Fine Arts, and the National Museum of Anthropology. The Rizal Park is also nearby.
Manila Ocean Park
Manila Ocean Park's largest attraction is the Oceanarium, which houses about 14,000 marine creatures found in the Philippines and Southeast Asia. A 25-meter section of the area is dedicated to a 220° curved walkway tunnel, where you can see hundreds of sea creatures swimming around. There's also a bi-level viewing facility where you can see sharks and stingrays. An interesting fact about the Oceanarium is that the water in its displays comes from Manila Bay. Through a special process, the water is filtered and salinized to make sure it can sustain marine life.
Despite its name, Manila Ocean Park also has other attractions that feature birds, bunnies, hamsters, insects, spiders, and frogs, among others. There's also a bird show and a sea lion show, as well as an augmented reality interaction and even fun neon-lit pedal cars. There's also a fireworks and water show every night at 6:30 PM.
Intramuros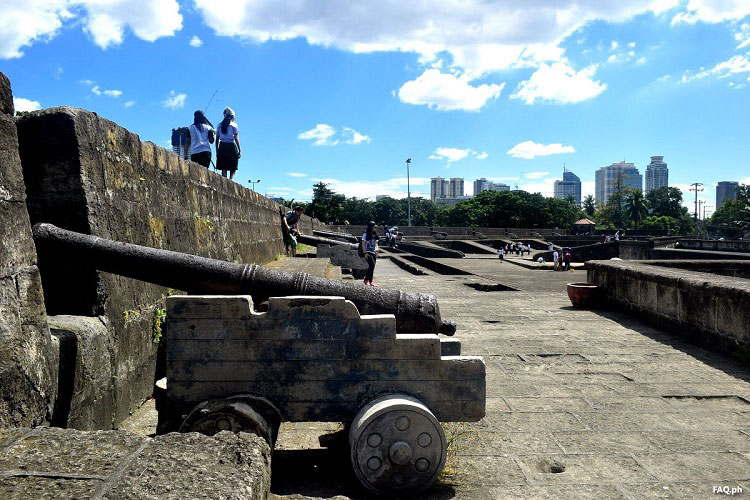 The Walled City is one of the oldest districts in Manila, with Spanish-era influences clearly visible in the facades of buildings both old and new. Visiting Intramuros also puts you in the midst of various tourist spots, including Fort Santiago, Baluarte de San Diego, the San Agustin Church, and the Manila Cathedral. It will take you about 2 to 3 hours to see everything in Intramuros, so you may want to consider renting bamboo bikes from Bambike Ecotours. You can rent a bike on a per hour rate and explore on your own, or book a guided tour with Bambike so you can also learn more about the Walled City.
Bonifacio Global City + Mind Museum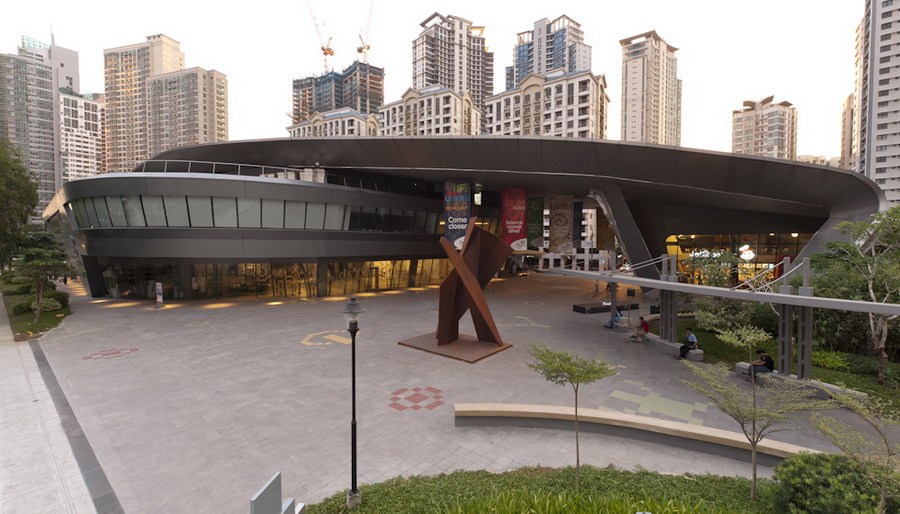 Bonifacio Global City or BGC is located in the city of Taguig. It's an urban enclave and business district in Metro Manila, with towering office and commercial buildings, tree-lined walkways, and various shopping and dining establishments. However, BGC is more than just a concrete jungle. It's also a haven for art. Walk around and you'll see large-scale installations, wall murals, and other works of art. Like in Intramuros, you can choose to tour on your own or book a guided tour.
Once you're done with the outdoors, drop by the Mind Museum. It's a non-profit project of the Bonifacio Art Foundation established as "world-class home for science." Apart from galleries and exhibitions, the Mind Museum also features interactive workshops. There's also an outdoor area called Science in the Park, as well as a botanical garden.
Tiendesitas + Greenhills Shopping Center
If you're in need of some retail therapy, you may want to drop by Tiendesitas in Pasig and Greenhills in San Juan. You can find Philippine-made handicrafts, antique furniture, souvenirs, even plants and pet supplies in Tiendesitas. There are also some cultural shows during the weekends. Meanwhile, Greenhills Shopping Center is a favorite of bargain hunters. It's also one of the best places to get genuine South Sea pearls in the country.
Maginhawa Street + Teachers Village
Up north in Quezon City lies Maginhawa Street and Teacher's Village. These locales have been transformed over the years as food and art districts. If you're looking for authentic Filipino food, you can find food parks and holes in the wall in these areas. There are also resto-bars and cafes that serve traditional and fusion-style food. For those who are looking for something more exotic, you can also try Pinoy street food like kwek kwek (hard-boiled quail eggs deep-fried in an orange batter), isaw (barbecued chicken intestines), betamax (barbecued congealed pork or chicken blood), and balut (boiled duck's egg, around 14 to 20 days of age).
Aside from dining establishments and food carts, you can also find bookstores, souvenir shops, galleries, and other artistic hubs in the area. Another locale, Cubao Expo or Cubao X, is also located in Quezon City. This hub attracts artists, skaters, musicians, and foodies who enjoy a laid-back, vintage vibe. You can find locally made arts and crafts, apparel, instruments, and various other knickknacks both retro and modern.
Once you're done sightseeing, drop by Manila Bay to witness the glorious sunset. It truly is a must-see! Afterwards, you can continue your explorations by finding the best bars, speakeasies, and clubs for a buzzing nightlife.