Food is one of those things in life that can easily bring together a group of strangers and turn them into a party of friends. In the Philippines, eating and drinking is a part of its culture of camaraderie and friendship, strengthening bonds and even rekindling lost connections. That is why, regardless of the occasion and no matter how small or grand the celebration is, everyone's favorite Pinoy and foreign dishes will always be present.
While many Filipinos in the province are used to cooking and preparing a feast at home, residents living in the country's biggest cities don't have the luxury of time and space to accommodate a hungry crowd. The great thing is, there are different food spots and dining hubs where they can equally have a great time. For every type of celebration and a wide variety of cravings, there are restaurants in the Philippines that can offer the best dining experience for family and friends.
Aside from a wide selection of dishes and an enthusiastic wait staff, the following restaurants can offer something that a typical food place doesn't have: privacy and exclusive customer service.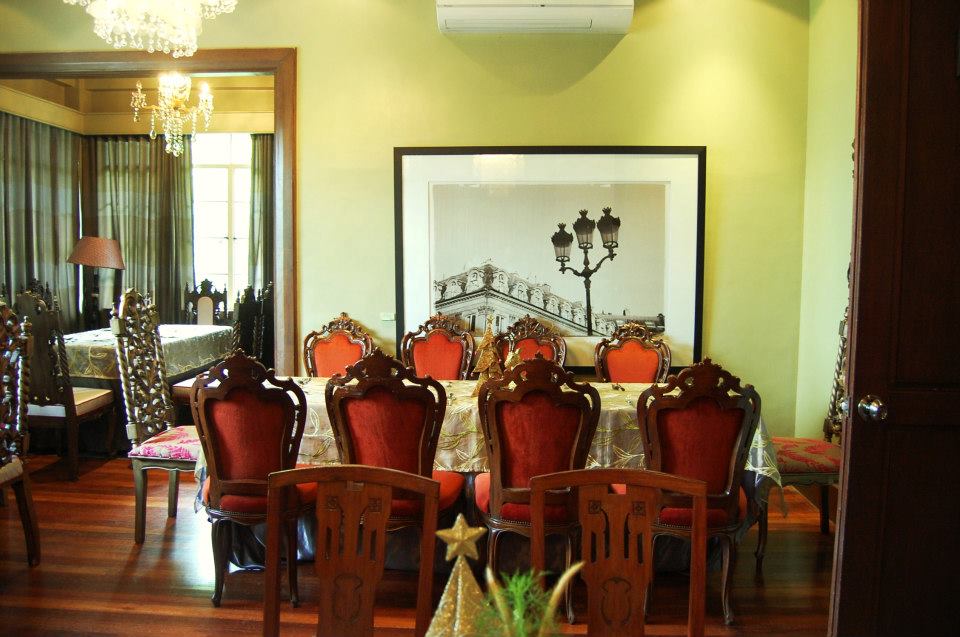 If you want to experience Old Manila, Casa Roces is the perfect place to dine and just reminisce the past with your friends or family. The restaurant used to be a heritage house, but this is not the only reason why this place is a rare find. Casa Roces is open daily from 8AM to 10PM and is situated at 1153 JP Laurel corner Aguado Street, San Miguel, Manila.
For one, Casa Roces is actually located within the compounds of the most powerful house in the country: Malacañan Palace, the residence of the Philippine president himself. Secondly, aside from the native-themed menu, there are available function rooms on the second floor of this beautiful restaurant/café. All these rooms are named after the country's past and present news publications: The Tribune, La Vanguardia, The Manila Times, Liwayway, and The Daily Mirror.
Some rooms can accommodate 20 people and others have the capacity to entertain 6-15 guests. The prices per room will vary.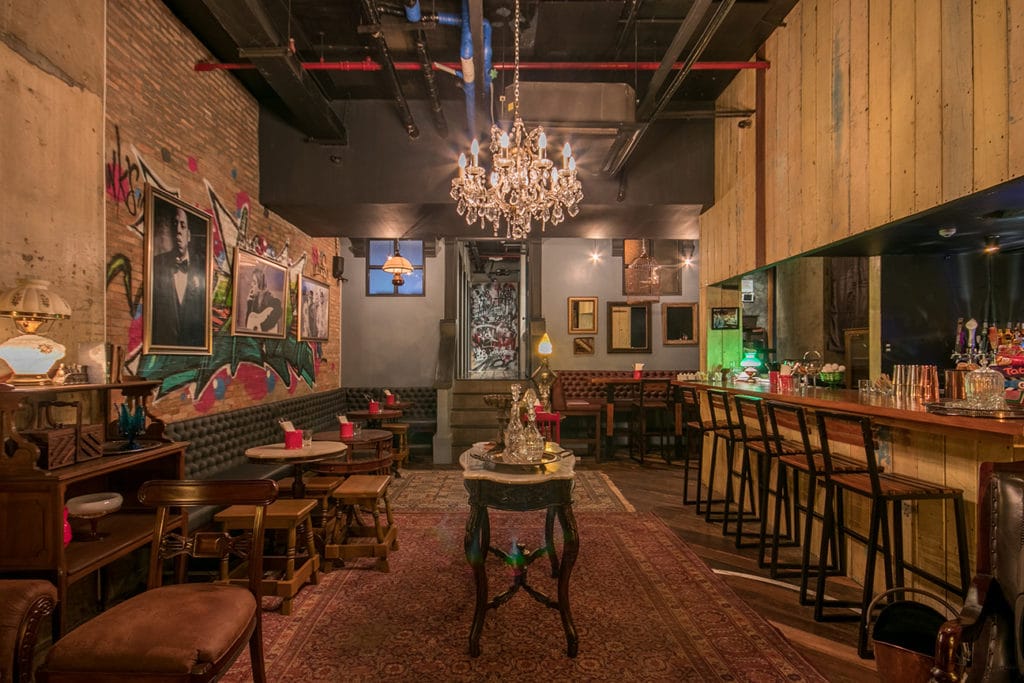 Baked goods and pastries aren't the only things in the menu of this famous Wildflour Café Rockwell branch. Among all its partner stores around Metro Manila, this particular location has an upper floor where guests can reserve in advance.
This private room can accommodate a maximum of 35 people, perfect for a birthday party or a baby shower with the entire family. For a more private experience that involves only an intimate number of guests, Wildflour also has smaller private rooms in its other branch at the Bonifacio Global City (BGC) in Taguig.
What's on the menu? American, Korean, and other western and eastern delights are served in this charming café. You can check out their complete menu online to know more about what they have to offer.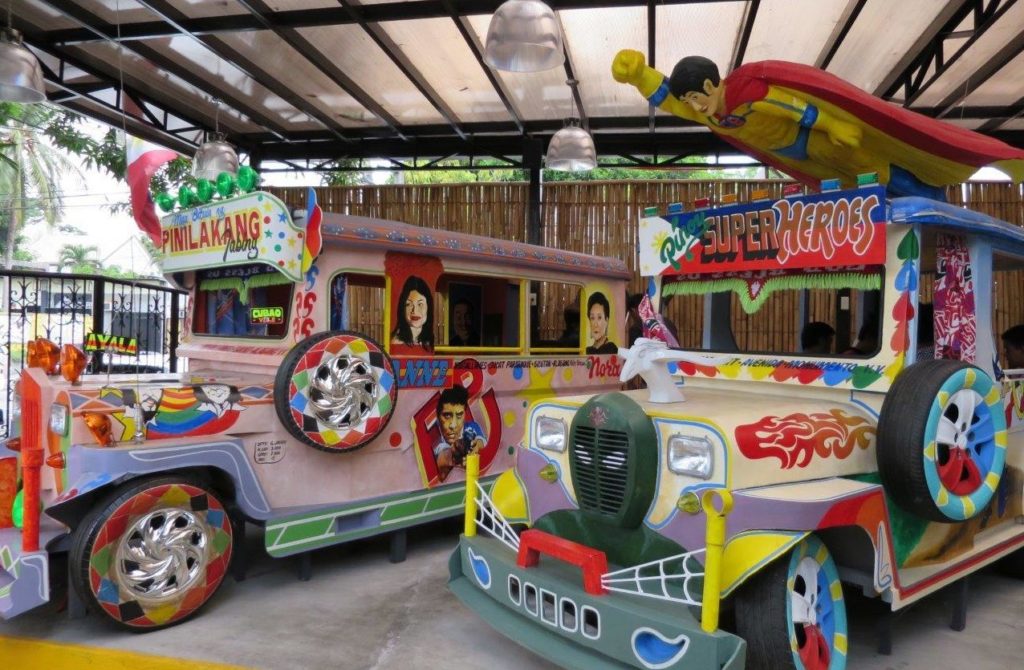 For a less formal event that requires a unique, cultural experience of the past and present Pinoy culture, Gerry's Jeepney is what you are looking for. So what is so special about this place? It offers one of the most genuine and unique private rooms in the Philippines.
Dubbed as "The Jeepney", it literally promises what it's named after: a full experience inside an actual-but not moving- Filipino commuter jeepney. The food and the theme are centered on the owner's love for the masa or lower class, celebrating the simplicity and authenticity of a truly Filipino gastronomic experience.
While waiting for the boodle feast (the Filipino military style of eating meals in which all the dishes are laid out on a freshly cut banana leaf), guests are provided with board games to make the experience more fun. Each private room, a.k.a. private jeepney can accommodate eight people.
This place has become so popular that booking a reservation beforehand should be part of your plan.
Not all the best private dining restaurants can be found in Metro Manila. In fact, if you're a true foodie, you would know that there are a lot of rare and unique restaurants around the country, many of which are located in rural and less-urbanized areas. And one of them is Antonio's in Tagaytay.
If you were to ask food critiques, Antonio's is probably one of the best restaurants not just in the country but also in Asia, and this is the reason why it's a special place for true foodies, celebrities, and international food bloggers.  
The place is strictly by reservation, with operating hours that start at exactly 5:30 in the evening. Additionally, the restaurant implements a smart casual dress code, even for younger guests. The location has private venues for exclusive gatherings, but even if you can't book these spots in advance, dining in this Spanish-inspired gastronomic haven is a gift in itself.
What's on the menu? Antonio's set menu includes a full-course meal of delectable tastes inspired by the classic and traditional flavors. Here, food is consumed not just as sustenance but as a surreal and one-of-a-kind culinary adventure.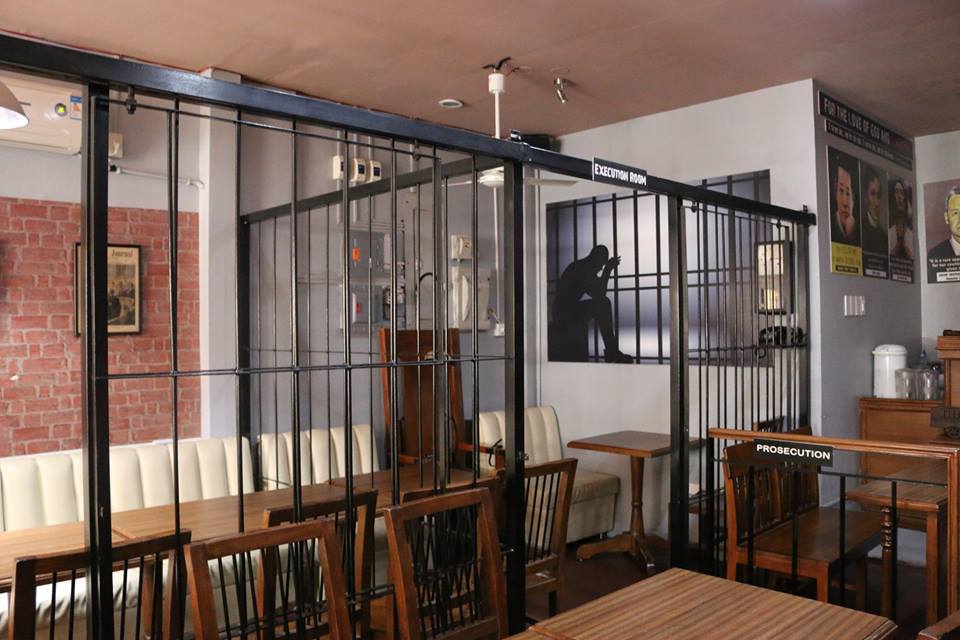 This unique restaurant may not fit the definition of "private dining" but the experience itself, depending on your taste for adventure, can be both interesting and bizarre. Why? The theme of this culinary spot is actually inspired by a typical prison. Yes, you read that right.
Café Piansa is an Italian restaurant that has jail cells as its semi-private rooms where guests can dine in and be imprisoned in the flavors of what this unique place can offer: delectable flavors of steaks, pasta, and other dishes that truly fit the definition of a perfect final meal.
The restaurant is not for the faint of heart as it can be quite intimidating to anyone who is afraid to try new things and experiences. A full view of the place reveals prison bars enclosing several tables, and other portions of the building reveal an execution chamber with an electric chair to complete the ensemble.  

These are just a few of the many unique restaurants in the Philippines that you should visit soon. Hopefully, this article has helped add more entries to your bucket list. Remember that if you want to truly experience the Filipino culture, don't be afraid to open yourself to the most genuine and even the most bizarre culinary experience out there. Bon appétit and have a great time!  

About FAQ
FAQ.ph stands for Facts, Answers and Questions about the Philippines. It is an online place where you can read interesting facts, useful answers and frequently asked questions about our country, its places, events and people. Our mission is to share stories that will help Filipinos and the world gain knowledge about everything in the Philippines, including its beautiful spots, rich history, unique society, and solutions towards the nation's progress.