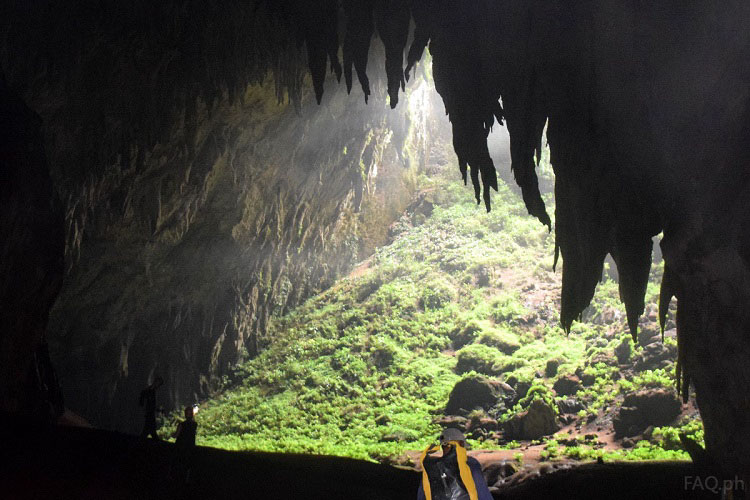 It's my dream to explore all the greatest places in the Philippines, including the highest mountain (Mt. Apo in Mindanao), the largest waterfall (Aliwagwag Falls in Davao Oriental), the cleanest lake (Kayangan Lake in Palawan) and the biggest cave in the country (Langun Gobingob Caves in the island of Samar).
As a native of Samar who was born in Catbalogan City, Langun Gobingob caves in Calbiga came first as my target. So when cave master Joni Bonifacio of Trexplore the Adventures invited me to join a 1 day caving in Calbiga Caves last September 24, I did not hesitate to say YES!
I have previous two spelunking experiences, one in Sohoton Caves in Basey, Samar and the other one in Linao Cave in Guiuan, Eastern Samar. However those were only for the easy or beginner's type of caving adventure.
The Langun Gobingob caving is a different level of quest, as it requires 8-9 hours of trekking outside and inside the country's biggest cave. Yes, there are mountains to cross to reach the cave openings and rock mountains inside the caves where you have to traverse from one cave entrance to another. [Read more…]