Established fifty years ago in 1969 by Italian student-turned-entrepreneur Paolo Vitelli, Azimut began as a humble sailing boat charter service before evolving into one of the world's most renowned boat builders. In 1984, Vitelli acquired the illustrious Benetti brand, which was originally founded in 1873. Thus Azimut-Benetti, as it is known today, was born.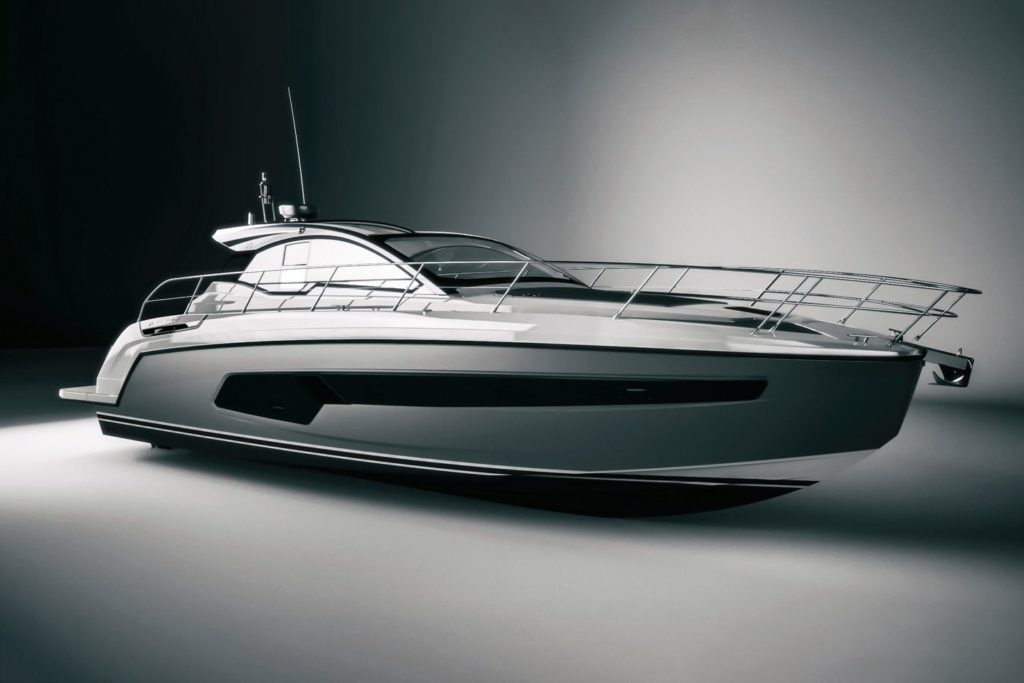 The Azimut-Benetti group strives to do one thing: to build beautiful, reliable, and innovative boats. Powerboat Philippines distributor Europa Yachts, the exclusive dealer of Azimut yachts in the country, believes it is high time for Filipino boaters to get to know this brand better.
To that end, here are four reasons that account for Azimut-Benetti's supremacy in the yachting world, and why it is worth paying attention to its mega-sized ambitions.
They are a multi-awarded boat builder whose reputation continues to grow internationally
Azimut-Benetti possesses many plum distinctions in the yachting world; one need only to drop the company's name, and it is likely to elicit approbation from yachtsmen who are in the know. One such distinction is Azimut-Benetti's top ranking as a mega yacht builder in Boat International magazine's Global Order Book—a position they have held for almost two decades.
At the recently concluded Cannes Yachting Festival of 2019, Azimut-Benetti also clinched the following awards: "Best Interior Design" for the Atlantis 45 (in the category of boats measuring between 45 and 64 feet); "Best Evolution Product" for the Azimut S8; and the enviable "Yacht of the Year" award for a 107-meter giga yacht, the Benetti FB277.
They are the yachting world's specialists with regard to mega-sized yachts
To Azimut-Benetti, size matters—after all, size gives way to optimum passenger comfort, room to move around, stability at sea, and a sense of luxury that's akin to staying in a holiday villa or driving one's own supercar.
In December of 2018, Azimut-Benetti declared their involvement on 97 mega yacht projects, totaling 3,536 meters (or the length of thirty football fields combined). The company's headquarters alone measures 100,000 square meters in size and can fit as many as 300 68-foot boats.
Like other Italian brands that are known for their craftsmanship, they invest in their art
Italy is a country already famous for its world-renowned companies that produce sought-after sports cars and fashionable clothing. That same brand of Italian artistry can be seen in the design and construction of Azimut-Benetti's yachts. The company's men and women place a high value on quality, attention to detail, and commitment to specialization—knowing that all of these are key ingredients in creating vessels of exceptionally high caliber.
They are the yachting industry's chief innovators for specialty materials like carbon fiber
Lastly, one of Azimut-Benetti's greatest strengths is its ability to capitalize on new boatbuilding technologies faster than everyone else. The company is now very much ahead of its competitors in working with carbon fiber, a lightweight but valuable material that's improved the speed, weight distribution, and stability on their large powerboats.
Azimut-Benetti outdoes other boat builders in leveraging carbon fiber for spacious deck design, speedy boat travel, and above all, pleasurable riding. In fact, ten of Azimut-Benetti's yachts measuring between 66 feet and 114 feet now incorporate honeycomb-patterned carbon fiber in their flybridges, hardtops, transoms, and other parts.
After earning numerous distinctions and earning worldwide revenues of upwards of USD 700 million, Azimut-Benetti is far from slowing down. Boating enthusiasts everywhere can expect the company to keep making waves on the world stage and to deliver that same award-winning experience to any new powerboat owner!