When it comes to convenience, online shopping is the best way to get your desired products at your doorstep. The Philippines has been growing rapidly in the e-commerce sector due to which the sales from online stores are also increasing simultaneously. One of the biggest reasons for this is that the latest fashion trends are inspiring individuals including men and women to express themselves more openly in society. Experiencing high growth, Philippines has a digital population of more than 67 million that attracts local and regional companies who compete against a leading company in the whole market. However, in the upcoming years, the e-commerce market is expected to grow with higher double digits. Excessive usage of smartphones, exposure to latest fashion trends, and easy internet access have played a very important role in emerging sector of online shopping.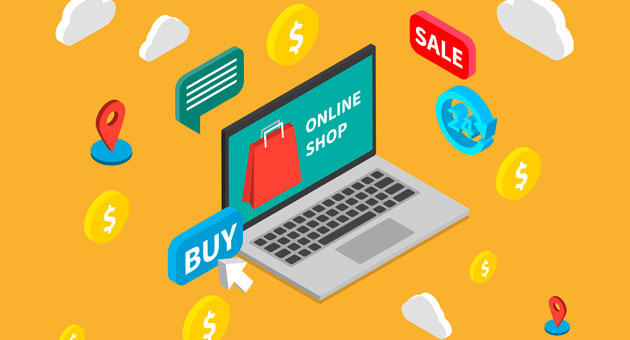 With the facts stated above, we are sure that you would also want to explore this new world of exposed digital marketing. Consider starting to shop from the best online shopping websites for a wholesome shopping experience from these 5 online stores in the Philippines.
1. Zalora
The international-based shopping website, Zalora is one of the topmost leading websites in Asia, South America, and Russia. With over 30,000 products available and hundreds of new products being added every week, Zalora is an ambitious and constantly evolving shopping website for fashion lovers. You are provided ample choices and latest trends to keep up with the ongoing styles. Not only quality and options are available on Zalora but great prices and deals are regularly updated for the customers to shop. Apply Zalora promo code when you shop so that you can, you can avail maximum discounts on your online orders and shop with satisfaction.
2. Lazada
From auto-motives, fashion, home necessities to appliances, you can find it all on Lazada. With best services for the customers in the Philippines, it is making a dynamic change in the shopping habits of the people in the country. The store has over 1 million authentic sellers and 3k trusted brands serving millions of customers in the country through its marketplace online platform. You can flexibly shop, sell, and clear all your queries related to the online retailing system of the website. Lazada aims to reach every individual's contentment via providing fine quality goods and services at budget-friendly prices.
3. Shopee
Another trusted shopping website in the Philippines is Shopee. The store is one of the top 5 online stores in the Philippines. It offers the same services as of other stores but the unique feature of this store includes monthly sales that people end-up staying awake all night just to catch their exclusive deals and offers. You can also apply Shopee voucher code to get discounts on products even without special deal days.
4. Metro Deal
Metro deal is an ideal platform to discover best deals for mostly searched services like restaurant buffets, entertainment deals, and many other activities. Purchase vouchers of your favorite and desired deals from the website to enjoy the day at amazing prices. The simple payment methods, user-friendly experience, and variety of options make this website a one-destination savior for all the services and facilities. The deals are regulated and updated daily so you can't afford to miss out on what the website has to offer.
5. Carousell Philippines
This market place is best for selling and buying new and pre-owned items at great prices. Now merged with the previously known website OLX, many Filipinos choose this website to shop and sell pre-owned items. Categories like cars, home & furniture, fashion and much more are available on Carousell Philippines. Choose this website for a trading platform or hunting jobs and services and you will not be disappointed by the convenient online services it stores for your shopping and selling comfort.
As much as the world loves shopping, the easiest way of shopping is to shop online. As the evolution of shopping practices has started from bazaars, markets, to malls and now online, we can get literally anything at the tap of our fingertip. Avoid the monotonous and tiring process of shopping by standing in queues and walking crowd and opt online shopping for super comfort and relaxation.