Asian countries have always been popular tourism destinations. Not only do they offer a wide range of different experiences and adventures, but many also find that the budget is not burdening.
The Philippines is one of the countries worth visiting. Why? Because it has got a lot of things to offer. Below are the top seven reasons why:
1. Beaches
The country has got thousands of islands, which means a vast collection of pretty beaches. Sometimes people have their own ideas of a perfect beach. Some may look forward to romantic sunsets, others a chance to snorkel and enjoy underwater beauty and the others an experience to swim with the giant whale sharks. With thousands of choices, it will not be impossible to find one that matches your personal criteria. As long as you do not mind browsing a bit, it will be easy to find out that the best sunset can be found in Boracay, the beautiful reefs in Palawan, and the whale sharks in Cebu.
2. One-stop holiday destination
If beaches are not for you, there are still other natural wonders awaiting to be explored: volcanoes and rice terraces.
UNESCO has, in fact, listed the rice terraces in the northern Luzon to be one of the world's heritage sites. Beyond the beauty that the paddy fields offer, the geographical conditions in the area, like the cliffs and waterfall, also allow an exciting trekking adventure for its visitors.
As for the volcanoes, there are two well-known sites: Camiguin in Mindanao and Mount Mayon in Bicol. When visiting the inactive volcanoes, tourists can try climbing the volcanoes, yet be aware of mini eruptions that may happen. To be on the safe side, it is better to hire a guide who knows the areas well. After all, climbing the volcano(es) can be rewarding and soothing, what with the agenda of bathing in natural hot tubs or springs nearby afterwards.
However, if you are not into nature, big shopping malls and street foods can be a different kind of adventure in the country. For great shopping experiences, you can go to Manila or to Quezon where the South East Asia's biggest shopping mall is located. Alternatively, you can also try visiting the world's fourth biggest shopping mall in Pasay.
3. Local people
Many who have visited the country seem to find that the locals are nice, friendly people with a good sense of humour. Even the traditional people who still live in tribes welcome wefie invitations. Some others have reported polite treatment from the locals as they constantly address tourists with miss, ma'am, sir, etc. Additionally, over 90% of the Filipinos speak English. With less language barrier, blending in appears to be easier to do.
4. Affordability
This is especially true for tourists coming from the United States and European countries. With the different currencies, everything in the Philippines may seem affordable. The rent for some great bungalows right on the beach is around $35. Even the price for alcoholic drinks is reasonable. Some 0,5l drinks is for sale at $0.5 while the 0,7l bottle costs $2. Practically, it is fun to have a holiday in the country as there is nothing to hold back, including your spree for good drinks.
5. Local taste
Not only are they cheap, but they can also take your culinary experiences to the next level. Mostly dominated by pork, some of which is either grilled or fried, the country's most popular dishes come with healthier options, like sinigang, which refers to tamarind based soup garnished with a lot of kinds of meat and vegetables and balut, which is a boiled duck egg. While foreigners may find the first dish agreeable to their taste once they get used to the sourness, many find the second one repulsive or at least challenging to eat. Balut has indeed gained its notorious reputation for a long time as it is not common for people outside the Philippines to dig in an already anatomically complete duck embryo from its egg shell.
Not keen on trying the dishes? Not to worry, the country also has halo-halo as its most favourite dessert. The reason for the love of this dessert is obvious: it is colourful, healthy with kidney beans, coconuts and some other local ingredients and refreshing with the ice cream on top.
If you do not fancy the combination, eating just the local fruits can be appealing for your taste buds. The pineapples. mangoes, papayas, durians, and coconuts are simply fresh and tasty.
6. Non-extreme weather
The Philippines is a tropical country with around 26.6° C yearly temperature on average. With such friendly temperature, tourists can easily adapt to the country's weather although rainy season is to be expected from June to October. The best time to go is between November and May.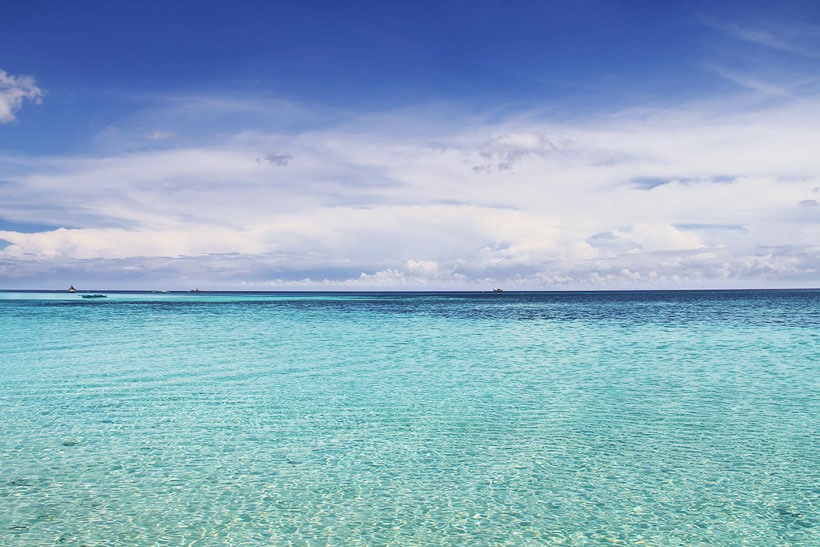 7. It has one of the New 7 Wonders of Nature
The Underground River is a 8km navigable river in the island of Palawan, in western Philippines. It's the longest river underground and boasts incredible geological formations, lagoons and caves.
Perfect beaches. Friendly locals. Beautiful nature. Non-Extreme Weather. Plus, it's a cheap country to travel, you'll get a great value for your money. So, there you go, the seven main reasons why the Philippines is a must-visit country.