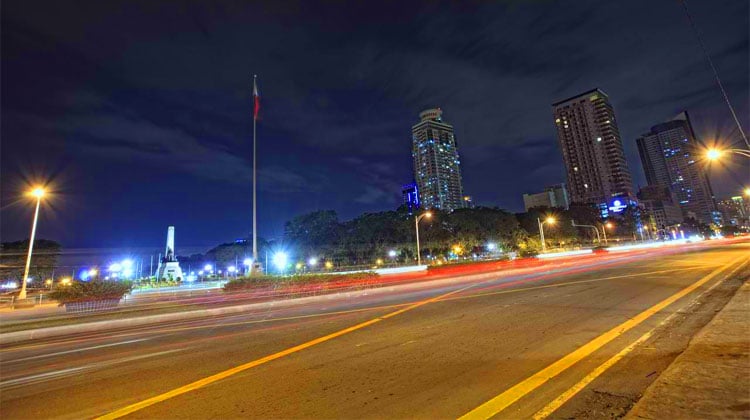 "To accomplish great things, we must not only act, but also dream; not only plan, but also believe." – Anatole France
Stopping corruption in the Philippines is like an impossible dream. However, every achievement starts with a dream. And if we will put steps, procedures, actions and deadline on that dream, it becomes a plan or a strategy that can actually be reached. There's nothing wrong with dreaming. If we can put our dreams in our hearts, they become our strong and burning desires that make us eager to fulfill them.
Therefore, rather than be a prisoner forever of hopelessness and extreme negativity, let's start a dream. Let's have a vision. What if there's less corruption in the Philippines? Join me in taking a glimpse of what will happen to us if there's less corrupt politicians in our country.
1. Public schools will have plenty of classrooms, books, equipment and other materials that will provide Filipinos with high-quality free education. Teachers will also enjoy satisfactory salaries, and more teachers will be available to teach our children for their brighter future.
2. Public hospitals will be having modern facilities and equipment that will enable them to provide higher medical and health services to Filipinos.
3. Filipinos will have better jobs and higher compensation in the Philippines. There will be no need to go abroad anymore and leave their family to work for greener pasture.
4. Filipino entrepreneurs and SMEs will have more financial, technical, logistic and other supports from the government that will enable them to grow and make our economic more developed.
5. The Philippines will have more savings which will allow the government to reduce the income and business tax rates in the country.
6. Rather than thinking about how to disburse their pork barrels, legislators will be busier in making useful laws that will benefit our country and its people.
7. Red-tape and too much bureaucracy will be minimized in the government offices, causing transactions in the government (i.e., getting business licenses, paying taxes, applying for passports and others) to become more efficient.
8. The Philippine Armed Forces will be modernized and will be able to defend our country better from internal and external threats.
9. The Philippine National Police will have better patrol cars, weaponry, technology and manpower to minimize crimes in the country.
10. The Philippines will have better disaster plans and actions that will protect Filipinos from natural calamities, such as floods, typhoons and earthquakes.
11. The government will have a better regulation over telecommunication companies in the Philippines, thereby improving the communication and Internet speed in the country. Free WiFi connection in public places or even in the whole city will also become a possibility.
12. There will be more roads and bridges that will connect all the islands, provinces, towns and cities of the Philippines, thereby making our transportation and delivery more efficient and productive. Traffic will also be minimized and Filipinos will not be wasting time anymore being stranded on the streets.
13. The government will have a better regulation and control over power plants in the Philippines. More solar power plants and other reusable energy solutions will also be built in the country. Brownouts and blackouts will become rare in the Philippines.
14. Our athletes will have more financial and technical support, improving our chances for glories and gold during Olympic and other sporting events.
15. Our natural resources (i.e., islands, forests, mountains, rivers, trees and animals) will be preserved rather than be fed to abusive capitalists. Our tourism industry will also boom and will contribute largely to our economic development.
16. Our rich cultural and historical sites will also be preserved rather than be forsaken due to lack of financial resources.
17. Rebellion will be minimized and peace will be improved because Filipinos are already uniting with the honest government.
18. True justice will be served efficiently to all Filipinos.
19. Stressful news about corruption will be minimized, thus, reducing the daily stress suffered by many Filipinos.
20. The government can leverage our most intelligent engineers, scientists, physicists, inventors, doctors and other talented Filipinos to bring the Philippines to the top of the world.
Did you enjoy our dream? What other things have you seen in our dream that I've missed to include in the list? Feel free to share it to us by making a comment below.
Now that we have already a dream, let's share this dream with our countrymen. Let's put this dream in our hearts and make it a powerful mission! And from that mission, let's unite and start doing something to realize our vision. Remember that voting the right leaders for our country can be our great first step to reach our dream. Continue fighting for our dreams!
About Victorino Q. Abrugar
Vic promotes tourism-related businesses, brands and places. He's the marketing strategist of FAQ.PH. He believes that the key to success is to always do what to do next. Want to promote your business? Contact him at mail@optixor.com.