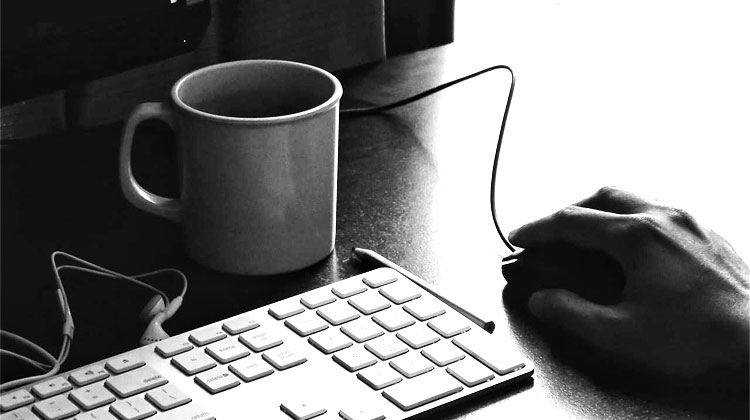 I'm not a professional statistician. I'm just an ordinary concerned citizen who wonders how much money do Filipinos lose because of a slow Internet connection. A reliable Internet connection is vital for accomplishing many important tasks, such as booking a flight, getting a reservation on a hotel, shopping for gadgets and apparels, researching for a school homework, and doing transactions with online costumers. With a sluggish Internet connection, we lose our precious time. And if we lose time, we also lose money. This is what's happening in our country, and it's just hard to swallow why our government and the telcos are not actively doing something to solve that problem.
Don't they realize how big that issue is? Don't they feel how the common Filipino people suffer from this sickening situation. Yes, it's sickening. We're not only losing time and money, but we're also getting sick mentally and physically that we almost throw our laptop, tablet or phone in the air because of extreme frustration.
Estimating the cost of having a slow Internet connection is a difficult feat. Hence, I don't guarantee a small percentage of error in my computation. However, it should at least give us an idea how huge the problem we're facing right now and why our government should act to solve such problem immediately.
Here are the factors and available references I used in my estimation:
A. Total number of Internet users in the Philippines: 37,600,000 users
The estimated total number of Filipinos who have access to Internet is 37,600,000 as of June 2014. This is 35.8% percent of the total 105 million population of the Philippines. Source: Inquirer.net, June 2014.
B. Average time per day spent by Filipinos on the Internet using laptop/desktop: 6.2 hours
According to We Are Social Singapore, for January 2014, Filipinos spent an average of 6.2 hours on the Internet using laptop/desktop and 2.8 hours using mobile devices per day. For our computation, I only used the hours spent on laptop and desktop since they are usually where we do our regular work. I also reduced it further by time spent on social media (4 hours per day) to assume a more productive time spent on the Internet (2.2 hours per day) by Filipinos.  Source: GlobalWebIndex via Wearesocial.net. 
C. Average speed of Internet connection in the Philippines: 2.1Mbps
According to Akamai, the average connection speed of Internet in the Philippines is at 2.1Mbps. The average global speed of Internet connection is at 3.9Mbps. This means that we are below the global average by 1.8Mbps. Source: Akamai, 1st quarter of 2014. 
D. Average income of every Filipino in a household: P17.74/hour
I can't find a latest report on this statistic. But we can use the data provided by the Philippine Census for the year 2012. To determine the average income of every household member, I use the following data and computations:
Ave. income of Filipino Families: P235,000/year, P19,583/month, P653/day; P81.6/hour
Average household size: 4.6 person
Average income of person in a household: P81.6/4.6 person = P17.74/hour
Source: Census.gov.ph, Census.gov.ph 2  
E. Average productive time lost per day due to slow Internet: 1.01 hours
This one is the most difficult part, yet the most important data we need to estimate the money we are losing due to a slow Internet connection. A poky Internet connection can cause us delays in our work. If you're losing 1 hour of your work per day, waiting for your Internet browser to load, and you are earning P100 per hour, you're losing P100 of income opportunity each day.
In my attempt to estimate the average time lost by a Filipino per day because of a slow Internet connection, I used the data from B and C. As discussed in B, I considered time spent on social media as generally unproductive (though it can also be productive for social media professionals and online business owners). So I subtracted the average 6.2 hours/day spent on the Internet by the 4 hours/day spent on social media to arrive at 2.2 hours of productive Internet usage. See further computations below:
a. Connection speed deficiency/Global average connection speed = Deficiency rate (See data from C)
Computation: 1.8Mbps/3.9Mbps = .46 or 46%
b. Ave. hours spent on Internet – Ave. hours spent on social media = Assumed productive time spent on the Internet (see data from B)
Computation: 6.2 hours – 4 hours = 2.2 hours
c. Ave. productive time spent on the Internet x Deficiency rate = Ave. productive time lost per day
2.2 hours x 0.46 = 1.01 hours
F. Ave. amount of money or income opportunity lost by Filipinos due to slow Internet connection
And now here comes our final computation. Are you excited to know how much money do we lose due to our pathetic Internet connection? Here's the result of my estimation, so prepare because it might  shock you.
X = Total number of Internet users: 37,000,000 users (see A)
Y = Ave. productive hour per day lost due to slow Internet: 1.01 hours (see E)
Z = Ave. income/hour of every Filipino: P17.74 per hour (see D)
Average amount of money or income opportunity lost by an Internet user in the Philippines per day:
(Y)(Z) = 1.01 x P17.74= P17.91 per day
Amount of money lost by all Internet users in the Philippines per day:
(X)(Y)(Z) = 1.01 x P17.74x 37,000,000 = P662,943,800 per day
or P19,888,314,000 per month… or P238,659,768,000 per year.
With that amount of potential income, the government of the Philippines can rake in a lot of potential income tax revenue. Remember that my estimation still used a conservative approach. The current average income of every Filipino in a household might have already increased as of today. Also, the average productive time of 1.01 hour wasted by every Internet user in the Philippines due to a slow Internet connection seems to be understated, as it can be more than that in the actual setting.
An inefficient Internet connection clearly corrupts our precious time. It's stealing our productivity, and of course our money! And with that huge amount of money lost, it's even a bigger problem than the famous pork barrel scam, in which our government are concentrating right now.
I hope that with the immediate actions by the Department of Transportation and Communications (DOTC), the National Telecommunications Commission (NTC), the Telecommunications companies in the Philippines, and our lawmakers, this problem will be solved before it's too late. Remember that we are not only losing money, but also losing patience and trust to those who are responsible for this.
So how about you? How much of your time per day is lost due to the slow Internet connection? How much money or income opportunity are you losing each day because of your unstable online connectivity?
Disclaimer: The results and conclusions I made on this article are just my personal estimation and opinion. Although I gathered some data from reliable sources, my findings don't warrant professional judgment and data output that will help users make accurate decisions. If you have any correction on the computations and opinions above, feel free to make a comment below. But when you do, please back up your claims with proof so that we can have a meaningful exchange of information. 

About Victorino Q. Abrugar
Vic promotes tourism-related businesses, brands and places. He's the marketing strategist of FAQ.PH. He believes that the key to success is to always do what to do next. Want to promote your business? Contact him at mail@optixor.com.