The stories of Super Typhoon Haiyan (Yolanda) have been told in various media around the planet and have been written in the minds and hearts of Taclobanons, Leyteños, Visayans, Filipinos and all the concerned people in the world. All of us already know or at least have already heard what happened when Haiyan made a landfall in the Philippines on November 8, 2013. It's already more than 7 months now since Haiyan caused havoc in Tacloban City, and in June 30, Taclobanons will try to commemorate its annual fiesta and various festivals. Many people from the neighboring towns and provinces might visit the city. And of course many Taclobanons who were dispersed after the storm might come back to their beloved home. To everyone who wants to see what our city looks like today, check out the following photos. I only have an old digital camera with low megapixel, and the weather was not also cooperative. So forgive me for their quality.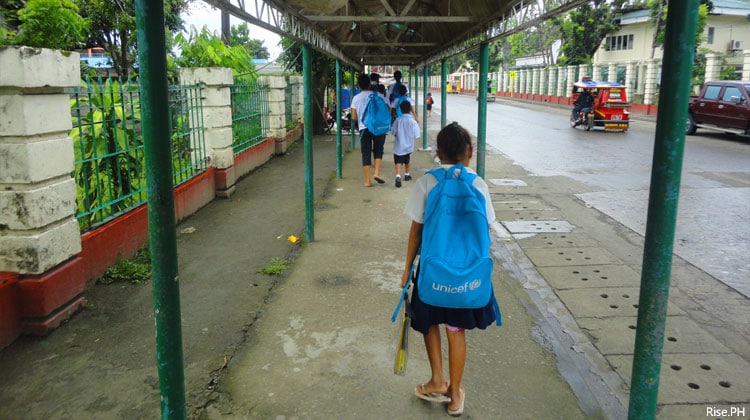 A grade schooler girl walks with her school bag from the Unicef. Most children in public school are using these blue bags donated by the Unicef. You can see these stuff everywhere here in Tacloban.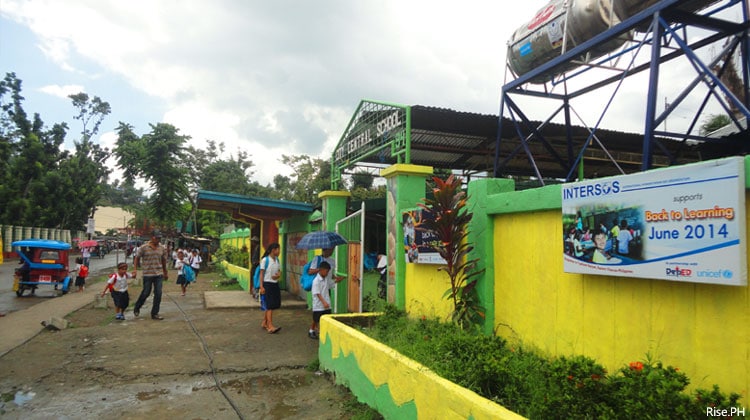 The grade school pupils of City Central School are already getting back to school for learning.

Tricycles are waiting for the students of EVSU (Eastern Visayas State University) outside the Campus.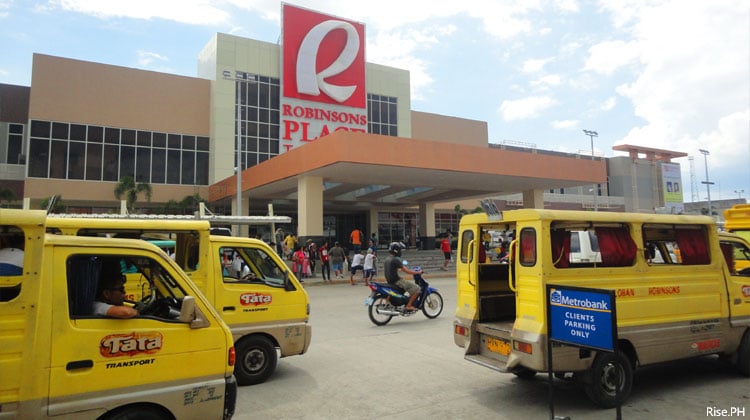 Multicabs wait for passengers in front of Robinsons Place Tacloban. The Robinsons Department Store and Supermarket are already open. People are expecting that the mall will have its grand reopening on June 28, 2014.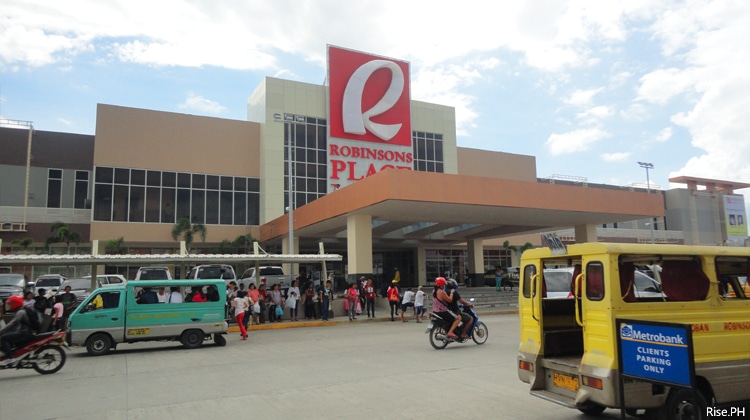 People at the waiting shed wait for PUJs after shopping at Robinsons Mall. In front of the mall is Metrobank Marasbaras Branch, which is also already open for business to clients.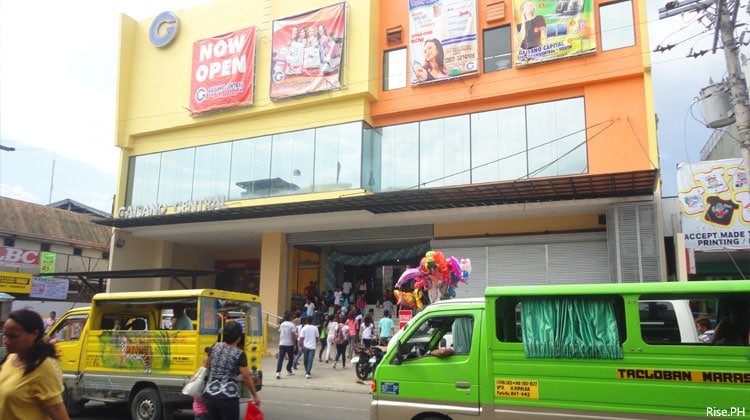 Taclobanons and visitors can also shop at the newly reopened Gaisano Central. At the ground is the supermarket and at the second floor is the department store. 

It's always crowded inside Gaisano Central since its reopening a few days ago. The CD-R King branch inside the mall is already open so you can already buy electronic gadgets and other products at an affordable price.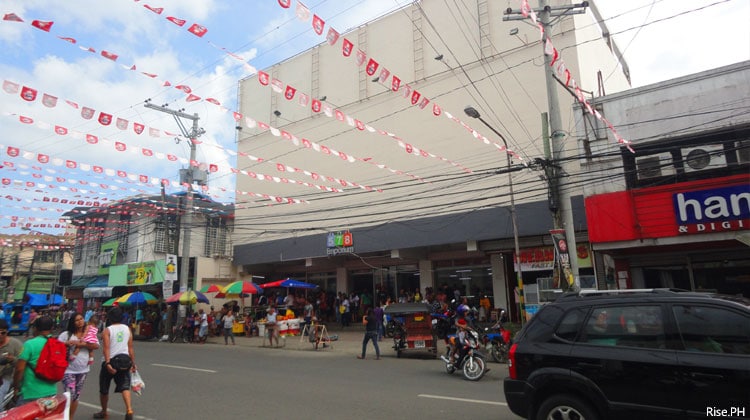 In front of Gaisano Central is 578 Emporium. 578 is one of the first large stores to reopen since Typhoon Haiyan struck the City.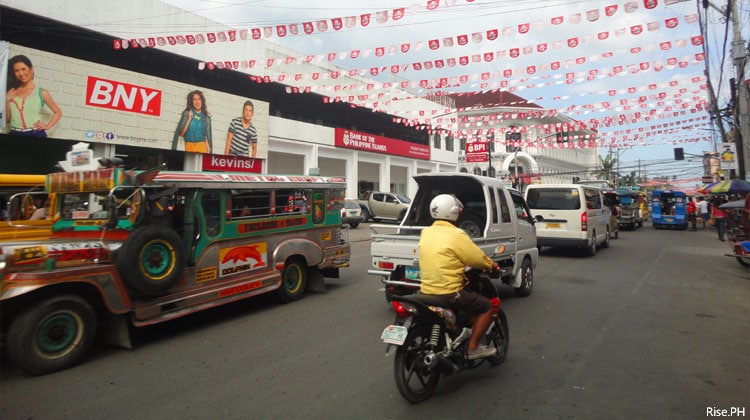 Fiesta banderitas are already making the city colorful. June 30 is the annual celebration of the Fiesta in Tacloban City and the Sangyaw Pasasalamat Festival.

The entrance to Balyuan bay, where the Parayawan Festival is held every night. Taclobanons and visitors come here at night to enjoy barbecue, beer (please drink moderately) and music from different rock bands, both local and famous bands from Manila.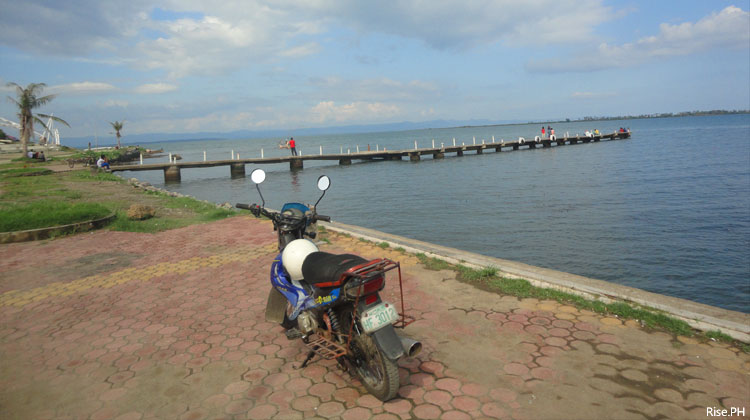 People relaxing and unwinding at Balyuan park. You can see here the view of Cancabato Bay. At night, this place is turned into a festival – the Parayawan festival with loud music from rock bands performing on stage. I personally don't like the name of the festival or maybe am I missing something? 🙂

This is Magsaysay Boulevard. It's nice to see the green color of grasses and trees which survived the wrath of Haiyan.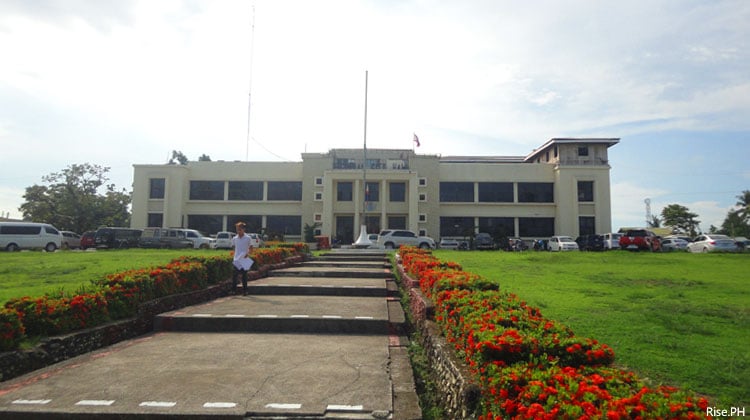 This is Tacloban City Hall. It's Monday and its business as usual. The City Hall is just beside Magsaysay Boulevard, the other side of Balyuan Park where Parayawan Festival is held every night.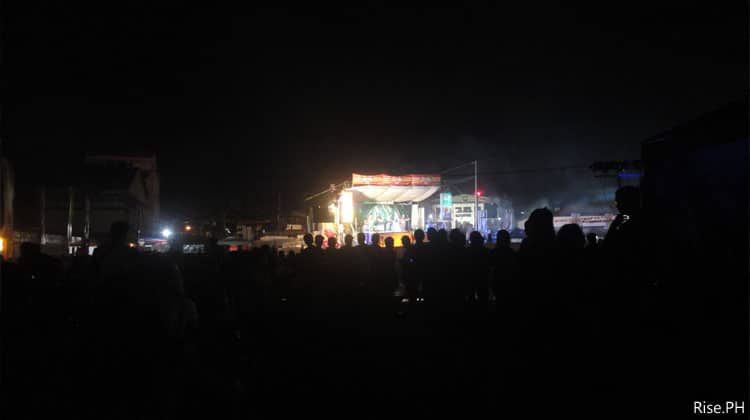 Parayawan Festival held every night at Balyuan, beside Magsaysay boulevard. If you love to eat barbecue with your friends, smell the breeze of Cancabato Bay and listen to different rock bands performing live on stage, then this place is for you.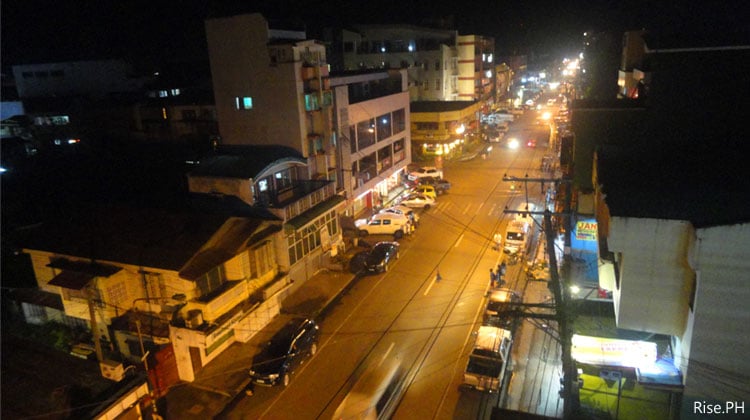 This is Avenida Veteranos Street at night. Here you will find Chowking, Giuseppe's Restaurant, Stephanie Smoke Haus, Bo's Coffee and other places to dine.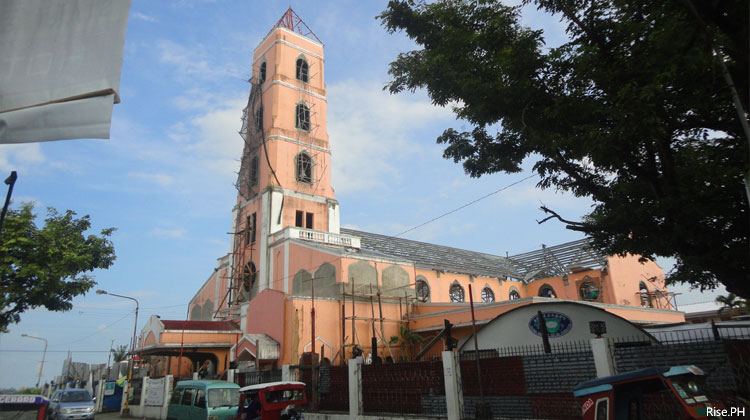 The Famous Santo Niño Church in Tacloban City. It's still undergoing repair and renovation due to the damages the structure suffered from Typhoon Yolanda.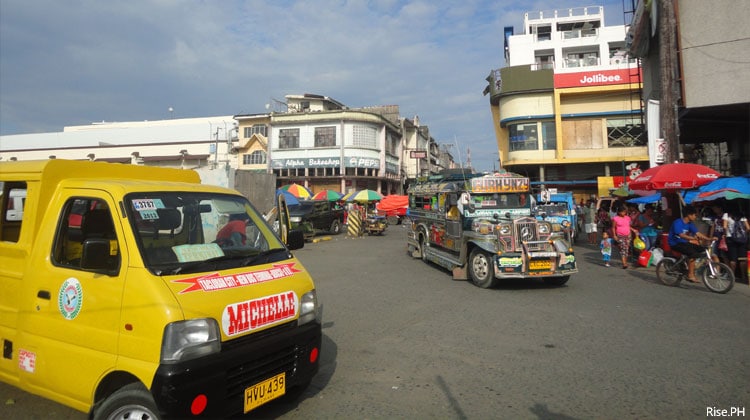 If you're from Tacloban, you will know where this area is. Yes, this is going to the Public Market. That yellow multicab is waiting in line to get and bring passengers to the New Bus Terminal.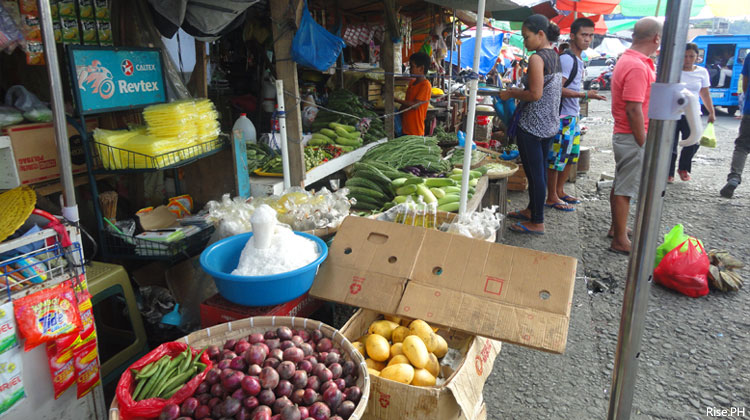 Tacloban Public Market. The mangoes there got my attention, and you know what happened next? I bought some and they're sweet.

Tacloban Astrodome after more than 7 months since Haiyan. The dome served as evacuation and relief center during and after Yolanda. Now it's already empty. The evacuees are not already there. But the establishments (ie., restaurants, gym and offices) that were originally there have not yet reopened.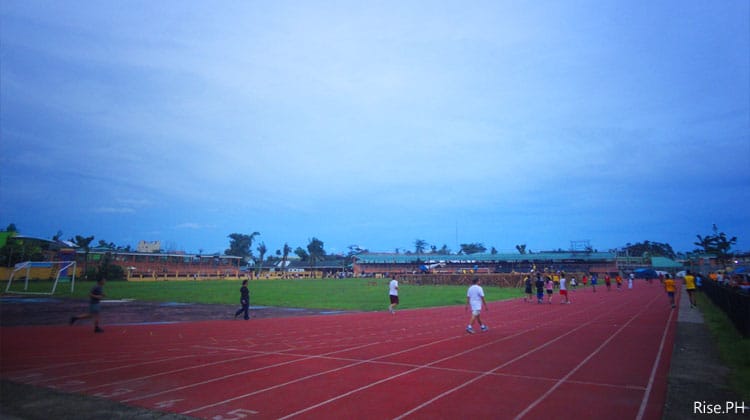 People in Tacloban love running, jogging, and getting fit. You can do your jogging and other fitness routine here at Leyte Sports Development Complex or commonly known as Grandstand. 

Taclobanons continue bodybuilding and muscle pumping at Olympic Gym in Avenida Veteranos, Tacloban.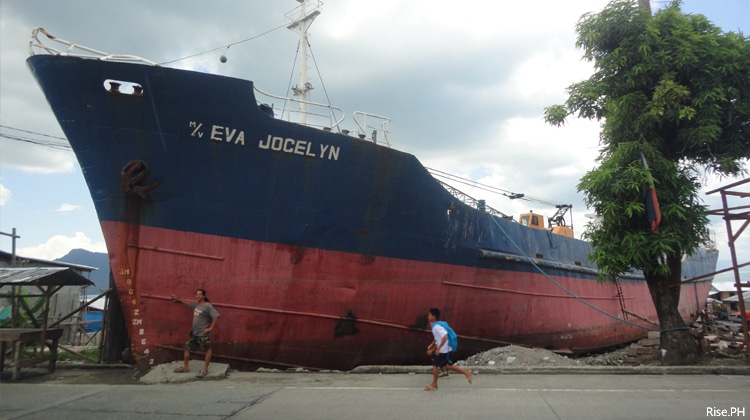 Yes, it's still there. The cargo ship that was washed ashore in Brgy. Anibongduring the Haiyan Storm

Will it stay there forever?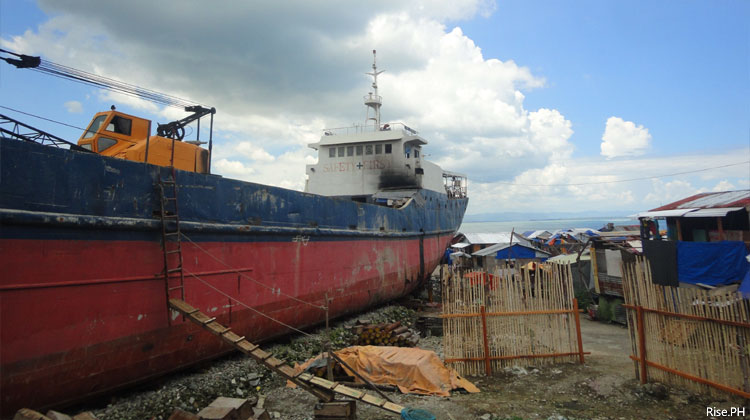 People are already making this ship a home, a landmark, a place for taking souvenir pictures, and more.
Note: Those are only few pictures, and they may not represent the true state and condition of our City. But at least we can already see some improvements in our place and in the people. However, I hope that we don't stop rising so that we will not only have what is at least, but what is the best!
To see more images of Tacloban City, please check our Facebook Page Album. 
About Victorino Q. Abrugar
Vic promotes tourism-related businesses, brands and places. He's the marketing strategist of FAQ.PH. He believes that the key to success is to always do what to do next. Want to promote your business? Contact him at mail@optixor.com.