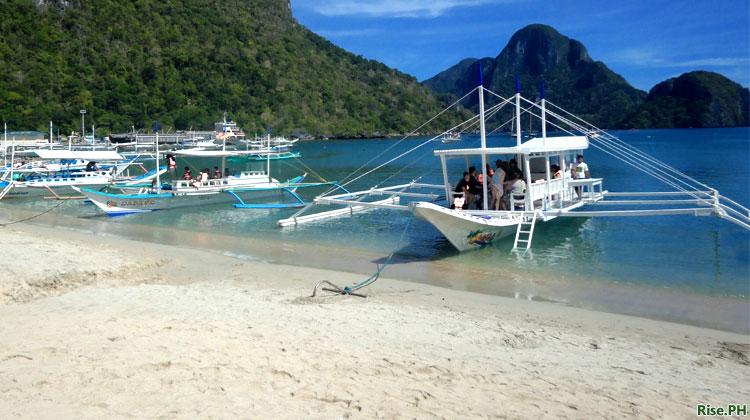 Isn't it nice to do business while you are promoting the tourism industry of our beloved Philippines? If you were born with an entrepreneurial spirit and you like to start a business that promotes tourism in the country, here are some business ideas you might consider.
1. Travel and tour agency. Start earning commissions from selling airline tickets, hotel deals, and tour packages. You can also offer services like land tour, island hopping, boat rental, and tour guide. If you own a travel and tour business, you can also enjoy travel discounts for yourself and your family. Isn't it a great deal?
2. Vans and cars for hire. You can add these services to your existing travel and tour agency or you can concentrate solely on this business. Vans and cars for hire business can be profitable, especially if your region is known to have tourist spots and festivals where visitors are eager to visit and experience.
3. Motorcycle and bike rental. If you can't afford to buy vans and cars, then try the more affordable motorcycles and bicycles. You can also focus on bike rental. Bikes are nature- friendly and most foreigners like to exercise their body. This is good when the streets in your city or town are not crowded and are safe for bicycle riders.
4. Hotel and accommodation. Starting a hotel business needs a huge capital. So you might want to consider something more realistic, like a pension house, a lodging house or a guesthouse. Most guesthouses were actually private homes that were converted into guest accommodations for budget travelers and backpackers.
5. Massage and spa business. Provide tourists with spa and massage services to relieve the stress and tiredness they got from traveling. You can build an establishment to accept clients or you can offer room services to let your clients stay at their hotel.
6. Resorts and amenities. How about having a resort of your own? It's everyone's dream business. And needless to say, it's a magnet to tourists, especially if the resort is built without destroying the beauty of our nature.
7. Restaurants, coffee shops and bars. Of course tourists will be hungry and will look for the best food, drinks and place to hang out in town. You can either open a restaurant, a coffee shop or a bar where tourists can have the most enjoyable vacation of their lives.
8. Delicacies, souvenir and "pasalubong" shop. Make sure that our visitors will have some souvenir items to bring with them when they leave so they can always remember our place and bring our stories wherever they may be. Let them also taste our exotic delicacies to let them know how unique our place is.
9. Travel blogging. Start making blog posts about the beautiful places, events, and people of our country. If you love to write, like to travel, and you have a good camera to capture the hidden beauty of the Philippines, then blogging can be fun, fulfilling, and profitable for you. As a blogger, you can earn from advertisements and sponsorships just like a media company.
10. Photography and video production. So you really love taking great pictures? Whether you're a professional or still an amateur photographer but is willing to be trained to improve your skills, promoting the wonders of our country can be an interesting field. You can also produce, not only incredible photos of the Philippines, but also amazing videos that can make tourists love our country even more.
11. Interpreter. If you can speak Korean, Japanese, and other languages of our common foreign tourists, you might want to offer yourself as their interpreter to guide them when communicating with the locals. On the Internet, you can also teach them our dialects before they visit our country.
12. Money changer. Finally, tourists from other countries will need to exchange their foreign currencies to peso in order to buy stuff and pay their bills here. Money changer business can be a profitable and stable business, especially if your area is usually visited by many foreigners. This kind of business is regulated by the Bangko Sentral ng Pilipinas (BSP). Hence, take note of that if you will be registering this type of business.
So which among the businesses above do you like? Feel free to share your thoughts by making a comment below. You may also suggest additional ideas that you think can help our tourism industry grow.
About Victorino Q. Abrugar
Vic promotes tourism-related businesses, brands and places. He's the marketing strategist of FAQ.PH. He believes that the key to success is to always do what to do next. Want to promote your business? Contact him at mail@optixor.com.