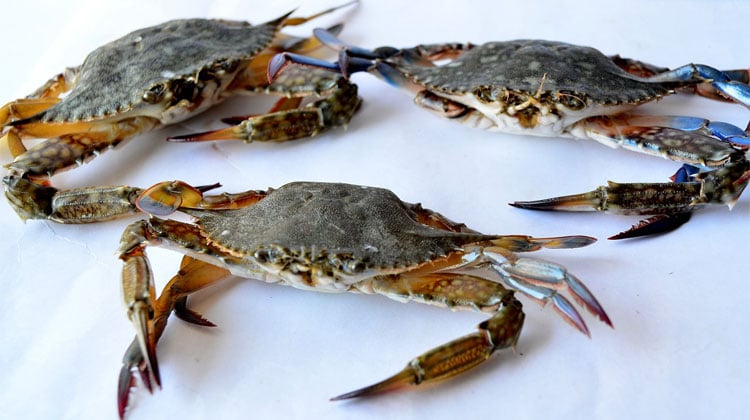 Crab mentality is a term that describes a way of thinking of a person who always try to pull down other people, not wanting them to succeed while he or she is being left behind. It's a metaphor that refers to the crabs in a bucket. The crabs try to escape from the bucket but because they grab and pull down each other, they always fail individually and collectively. Crab mentality is also an attitude that clings on the phrase "if I can't have it, neither can you."
In my previous article, we've identified 10 signs of crab mentality in a person. That article created a buzz, and a lot of Filipinos reacted to it. Many of them liked and shared it, humbly accepting the fact that we are indeed guilty of that mentality and we need to improve as citizens of our nation. On the other hand, there are some who got offended, stating that Filipinos should not be described as such.
Whatever their reactions are, I have to listen and consider their points. I believe we should be proactive than reactive. Rather than having endless arguments with some people, let's discuss solutions. The following are 7 ways to help us overcome crab mentality in our country and in ourselves.
1. Admit it. First and foremost, admit that you're also guilty of crab mentality. Remember that you cannot overcome something that you don't believe exists. Don't worry. We're all guilty of jealousy, insecurity and selfishness… at least sometimes in our lives. Moreover, it's not only Filipinos who can have this mentality. People around the world can also be guilty of it. Embracing humility and admitting our mistakes are noble acts that can definitely make us humans rather than crabs.
"Humility is not thinking less of yourself, it's thinking of yourself less." – C. S. Lewis
2. Open your mind and know other people better. The more you know people, the more you will understand and develop compassion with them. If you're insecure or feeling bitter with some people (especially with your fellow Filipinos), perhaps it's because you don't know their true story. If you hear someone who's becoming successful, and you feel insecure about it, try to pause for a while. Then wield some efforts to know that person better.
Remember that when we realize that someone is actually a kind, generous, helpful and hardworking person who'd been through all the difficult challenges to attain his (her) success, our jealousy and insecurity can turn into an admiration. Hence, don't be quick to judge. Take note that knowing is the beginning of loving.
"Don't judge a man until you've walked a mile in his shoes." – American proverb
3. Understand that helping others is also helping yourself. Perhaps the best antidote for crab mentality is unity. If you will join forces and cooperate with your comrades, you'll be in a better position for survival. Just like the colony of ants, they all act as a team, fight as a team, and survive as a team. But for the crabs in a bucket, they all act selfishly, competing with each other and pulling down each other, leading to their demise. Now you have to make a choice, crab mentality or unity?
"Where there is unity there is always victory." – Publilius Syrus
4. Realize that crab mentality is a mentality. In other words, it's a state of mind. That's why you have to conquer it right in your head. Our minds can easily be influenced or corrupted by jealousy, bitterness, insecurity, hopelessness, and other negative thoughts. Thus, you have to be more mature, knowledgeable and understanding when it comes to dealing with people around you. Learn how to trust them and trust yourself from doing that. Remember that the more you distrust and underestimate other people, the more you pull them down. Trust them, uplift them, and free yourself from doubts!
"Trust is the glue of life. It's the most essential ingredient in effective communication. It's the foundational principle that holds all relationships." – Stephen Covey
5. Be cheerful. Have some calmness, positivity and joy in life. Don't spend most of your time panicking because other Filipinos are getting better while you're not. Instead, be happy that your countrymen are progressing. Celebrate with their success. Get tips, advice and inspirations from their success stories. Be inspired to do the same or do better. Cheer up! Dust off all your bitterness and be happy with your life.
"If you want others to be happy, practice compassion. If you want to be happy, practice compassion." -Dalai Lama
6. Be a leader. Leadership will teach you how to be organized, selfless, humble and responsible. Apparently, the crabs in the bucket don't have a leader. No one is acting as a leader among them. That's why they are chaotic and unsuccessful. To overcome this crab mentality, learn how to lead, act as a leader, and start championing the true leadership in you.
"If your actions inspire others to dream more, learn more, do more and become more, you are a leader." -John Quincy Adams
7. Overcome crab mentality for the love of our country. This mentality or attitude will not help our country move forward and achieve lasting progress. Our countrymen, whether they are leaders, followers or servants, we have to support them on their great endeavors. We have to lend our hands to help every Filipino succeed in their righteous goals. That's why we should stop crab mentality in our country… and we have to stop it starting from ourselves.
"You must be the change you wish to see in the world." – Mahatma Gandhi
About Victorino Q. Abrugar
Vic promotes tourism-related businesses, brands and places. He's the marketing strategist of FAQ.PH. He believes that the key to success is to always do what to do next. Want to promote your business? Contact him at mail@optixor.com.