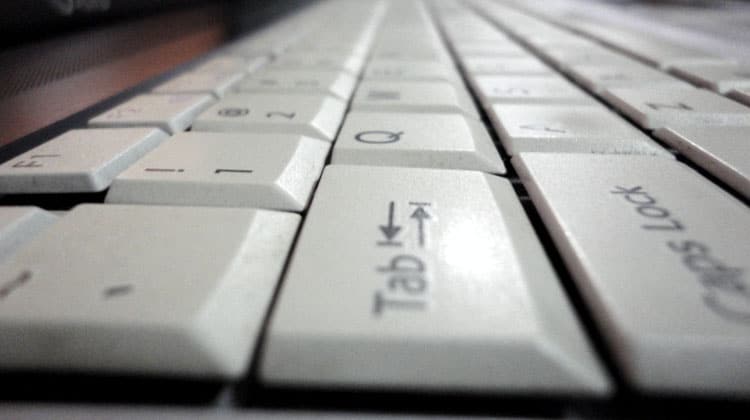 Our mothers are considered the light of our homes. They are the ones who nurture their children while their husband are taking in charge of providing all the other needs of the family to live better and happier. But in our country where the average salary can hardly support a family, moms are forced to work and support their husband.
Fortunately, the Internet is giving moms a good opportunity to make money online without leaving their homes. Whether you're a mother who wants to help your family earn more or you're a single mom who wants to work at home beside your children, here are 7 online business ideas or jobs you can try in the Philippines.
1. Blogging. A blog is a type of website that regularly publishes a blog post that may contain an article, news, images and videos. FAQ.PH is an example of a blog. You don't need to be a tech-savvy to start a blog. If you understand the basics of the Internet and if you know how to patiently follow instructions, building a blog is a mission you can accomplish. If you don't like to go through the technical parts of creating a blog, like setting up your web host and designing your blog theme, you can always outsource these tasks.
Depending on your passion or expertise, you can build a blog that can be successful and profitable. Except travel blogging and other niches that will require you to travel, blogging can be done most of the time in your home. I've known several mommy bloggers who have already made a successful blog, and they are earning a decent income on it. Most of their blogs are covering topics, such as parenting, lifestyle, food, beauty, health and fitness.
Bloggers usually make money from placing ads on their blogs. One of the most popular ads for blogs is Google AdSense. Bloggers also earn income by accepting direct advertisers, creating sponsored posts, and helping businesses promote their brands on the Internet.
2. Freelance writing and editing. If you're good in writing, English, and grammar, then you can use your writing skills to make a living online. When it comes to online marketing, content is king. That's why a lot of businesses online local and abroad are looking for writers to create high quality content for their websites, social networks and other marketing channels.
Filipino writers get clients through online portal jobs, such as oDesk and Freelancer.com. Some writers build their professional brand by creating their own blog. They are paid per article depending on the number of words and the degree of difficulty of the topic to be written. Some successful writers earn as much as $100 per article.
3. Social media marketing. Social networking websites, like Facebook, Twitter and YouTube, have already become a marketing zone for most businesses. If you love social media and you're very active in interacting, influencing and building relationships with the netizens, social media marketing may become a good business or profession for you. You can offer social media services, such as creating social profiles for businesses, managing their social channels, promoting their brand and products, getting leads, and maintaining good relationships with your clients' customers.
4. Search engine optimization. SEO is the process of improving the structure and elements of a website (web page) to improve its ranking on search engines (i.e., Google, Yahoo and Bing), drive relevant traffic to the site, improve conversion rate, help the business increase profit, and achieve its business and marketing goals.
SEO professionals usually earn per month or per project. And since SEO is an organic process that needs some time to get results, most SEO providers enter into a 6-month contract with clients. There are already many SEOs in the Philippines, and some of them have already made a big name in the global industry. Some of the most successful Filipino SEOs have also created their own company, hiring their own staff to accommodate more clients.
5. Virtual assistance (VA). Many executives and business owners don't have time to accomplish other tasks. Thus, they are hiring virtual assistants to delegate some of those tasks so they can concentrate on their core activities. If you have a reliable computer, internet connection and communication equipment, you can provide professional assistance to these entrepreneurs and executives. There are several types of VA services that you can provide to your clients. These include, encoding, research, making presentations, accounting, bookkeeping, marketing, customer support and more.
6. Graphics and design. Do you have skills and natural talent in graphics and design? Are you creative like an artist? Do you know how to harness the power of software like Photoshop and Corel Draw? If your answers are all yes, then this job or business idea is for you. Businesses need designers to create their logos, website banners, infographics, cover photos and other marketing materials.
7. Online trading. Nowadays, what can be sold offline can also be sold online. Prospective customers are now found online, particularly on social networking websites. You can sell your own products or try buy and sell. Whatever your product is, whether you love baking cakes and pantries or you like handcrafting jewelries, you can find the right customers online for your business.
Several Filipino moms are creating a free Facebook Page to promote and find buyers for their products. If you enter into this kind of business, remember to only do business with trusted customers. I also recommend choosing a public safe place and having someone (example your husband) to go with you when you deliver goods to customers to ensure your safety.
There are still many other businesses or jobs that you can try to earn a decent income online. A lot of them don't even require a college diploma. What important is that you have the competitive skill, knowledge, experience, patience, hard work, and eagerness to train and learn more. Finally, have an entrepreneurial mindset. Even though you will start it small and part-time, don't forget to always be sincere with what you do to make your clients happy.
(Visited 5,249 time, 1 visit today)
About Victorino Q. Abrugar
Vic promotes tourism-related businesses, brands and places. He's the marketing strategist of FAQ.PH. He believes that the key to success is to always do what to do next. Want to promote your business? Contact him at mail@optixor.com.