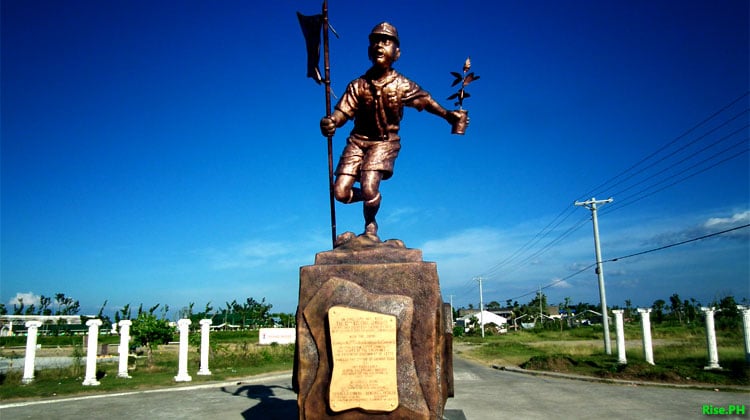 We, the citizens, are the first leaders of this democratic republic country. We are the roots of our leaders. In other words, we are the ones who choose the people who will lead our government. Our leaders and government officials originate from our votes. Thus, for our country to improve, progress must begin with us. We have to be responsible citizens to achieve personal and national development. So without further ado, here are 20 things we can do to become responsible Filipino citizens.
1. Follow traffic rules. Be a responsible driver, commuter or pedestrian. If we will follow simple traffic rules, we will have better, safer and more efficient roads.
2. Be punctual and do not procrastinate. Let's change the "Filipino time" to "Filipino on time". Let's avoid procrastination. It's nice to be early. So avoid filing, paying, and queuing during deadline to minimize the crowd during rush hours.
3. Ask for a BIR official receipt. Every official receipt or sales invoice you will ask from a seller will be a strong proof of purchase, forcing the seller to declare it as sales and pay the related business and income tax. If you will always ask for an official receipt, you're helping our country to collect more tax revenues.
4. Pay your tax. It's our duty to pay our tax dues to the government. Employees' salaries are automatically deducted with income tax by their employers. Hence, it would be unfair for them if self-employed taxpayers and business owners will not pay taxes to the BIR.
5. Be a responsible parent. The youth are the hope of our nation. That's why parents should raise their children well and teach them with good habits, attitudes and values so that when they grow, they'll become great citizens of our country.
6. Love your husband or wife. Honor your marriage and vow with your loved one. If the husband and wife can't love each other and can't be united, then how can they build a great family?
7. Conserve water and energy. Save yourself from paying higher electric and water bills. Save our Mother Earth from global warming.
8. Protect our environment. Save our planet further. Dispose your garbage properly. Fix your car to minimize emission of air pollutants. Plant a tree. And lastly, don't cause too much noise pollution in your neighborhood, especially during sleeping time.
9. Report crimes. Help our law enforcers solve and reduce crimes in the Philippines. And don't forget to expose the biggest crime of all – corruption in the government. Robbery inside the government involves millions and even billions of pesos. This crime can make millions of Filipinos hungry. Moreover, substandard public infrastructures that were built by corrupt politicians can kill many lives during calamities. Therefore, be brave and help our country fight corruption.
10. Obey the laws and local ordinances. Laws and ordinances were made for a good reason. They are based on our constitution. So whether it's a criminal law, business law, a civil law or a simple local ordinance, as long as it's constitutional, let's obey it. If you think the law is too much, obey first before you complain.
11. Be kind to our foreign visitors. Be a good role model or a good representative of all Filipinos in front of our visitors. Give our country a good name. Show to them how good, honest, hospitable and helpful we are. Do this with all your heart, and of course, do this also to our countrymen, not only to foreigners.
12. Respect other Filipinos, especially the elders. Filipinos are known to be polite and respectful (at least during the old times). Let's preserve this good trait or habit despite of our time's modernization.
13. Build a good relationship with your neighbors. Stop gossiping. It will only create tensions and quarrels among your neighbors. Rather, lend your arms to help them. Befriend them to encourage close and good relationship in the neighborhood. Keep the "Bayanihan" spirit in your community strong.
14. Help your own town achieve progress. Instead of leaving your own town to live in a squatter area in Metro Manila and other urban cities, do your best to leverage the resources of your own town to contribute to its economic development. Farming, fishing and other countryside jobs can actually make you successful financially if you will only do them right.
15. Give support to our countrymen. Cheer for our athletes. Provide moral support to Filipinos who are working hard to achieve their own success in a good way. Avoid the negative qualities of crab mentality, such as envy, selfishness and insecurity.
16. Be a responsible worker. Wherever you are, whether you're working in the Philippines or abroad, honor your employer and be a responsible worker. We have to preserve the dignity of Filipino workers who are known to be hardworking, honest, and competitive.
17. Love your employees. Follow the labor laws. Respect your workers' rights and provide them with the right employees' benefits (e.g., SSS, Phil Health, Pag-Ibig and bonuses) . If you will take good care of your workers and make them happy, they will be more motivated and your business will be more productive.
18. Make your customers happy. No matter how big or small your business is, do your business with quality and integrity. Let's not only promote Filipinos as competitive workers but also as globally competitive business people and entrepreneurs.
19. Be a responsible netizen. Think twice before you click, post or make a comment on Facebook, Twitter or any other social media network. Be considerate and respect the feelings, belief and opinions of other netizens to avoid useless conflicts and arguments. We can always have a friendly and healthy debate, without losing our calmness, respect and maturity.
20. Make an honest vote. Finally, exercise your right to vote. Aside from exercising the power to vote, a responsible citizen also makes efforts to research, investigate all political candidates, and make the best vote. And even more than that, he (she) must also guard and protect his (her) vote against electoral fraudsters.
I hope that the list above has given us some ideas to transform ourselves into an even better and a more responsible citizen. Remember that they are just my suggestions, not instructions. So feel free to share your opinions. You can also suggest and add more ways to develop ourselves and our entire country.
About Victorino Q. Abrugar
Vic promotes tourism-related businesses, brands and places. He's the marketing strategist of FAQ.PH. He believes that the key to success is to always do what to do next. Want to promote your business? Contact him at mail@optixor.com.