Catbalogan City is the capital of the province of Samar or Western Samar. It is a hundred kilometres away from Tacloban City, the regional center of Eastern Visayas. Catbalogan is known for its fishing industry that is why it is celebrating a month-long festivity called Manaragat Festival during the month of August. Manaragat means fishermen in English.
The 24th of August is the city's Fiesta in honor of St. Bartholomew, the Patron Saint of Catbaloganons. I had the chance to explore this wonderful capital city of Samar and decided to write an article about it.
Whether you're a Catbaloganon or a tourist who wants to explore this beautiful city, here are 12 things to do or places to visit within Catbalogan in no particular order.
1. Visit Catbalogan City Hall and see this unique Monument of Rizal.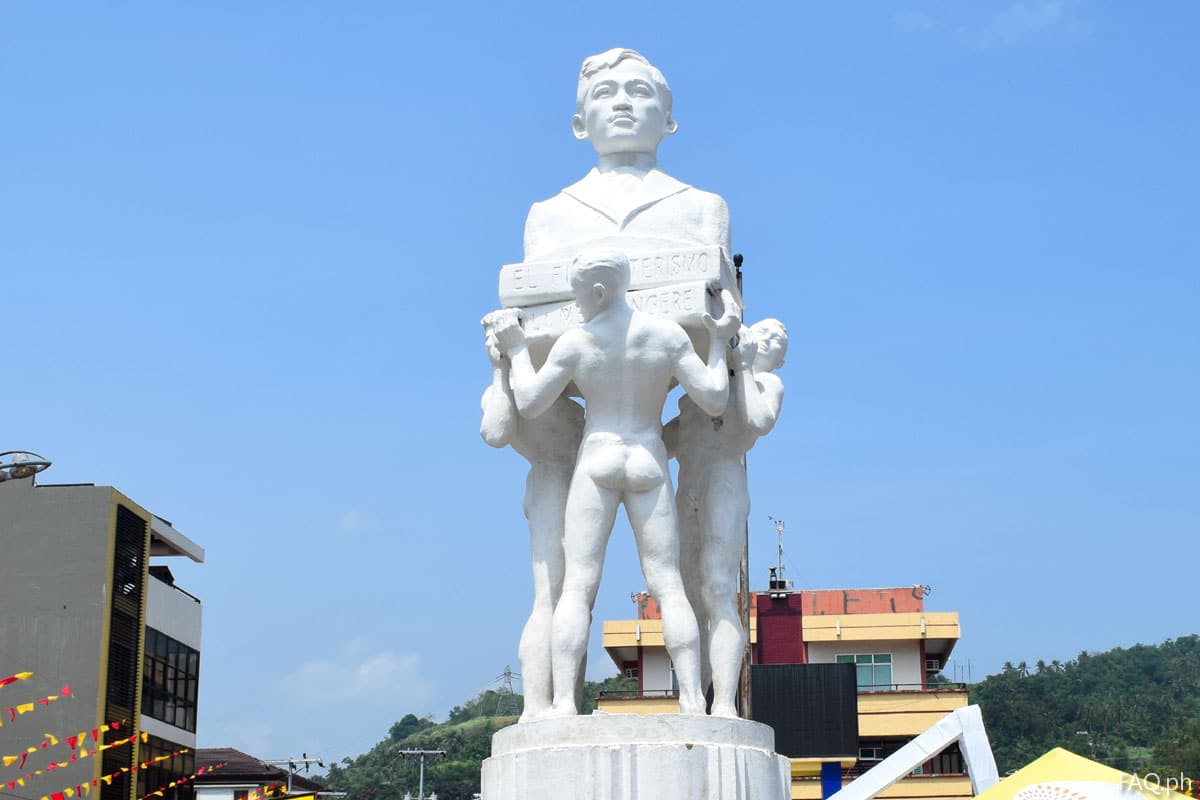 The monument of Dr. Jose Rizal located at the park in front of Catbalogan City Hall is probably the most unique Rizal monument in the world. This monument, representing a bust of Rizal on the top of his two novels, Noli Me Tangere and El Filibusterismo, carried by three muscular men who are all naked except for a leaf that covers their frontal private parts, was sculptured by Miguel Alcazar, a native of Catbalogan.
2. Take pictures of Samar Provincial Capitol.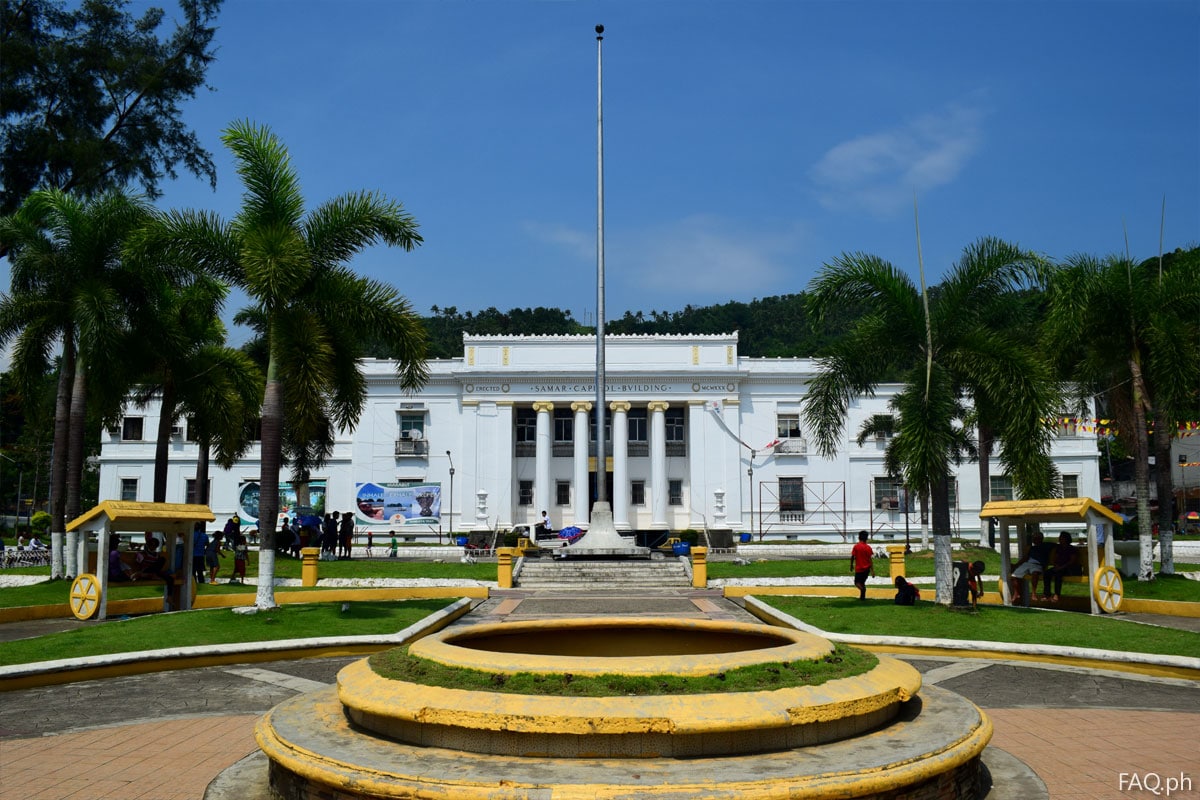 Visiting Catbalogan City is visiting the capital of the province of Samar. Thus, don't forget to set your foot in front of the Samar Provincial Capitol Building. A picture with this majestic and neo-classical structure would probably one of the best souvenirs you can have when you visit Catbalogan.
3. Hang out at Imelda Park and remember the history behind the Obelisk.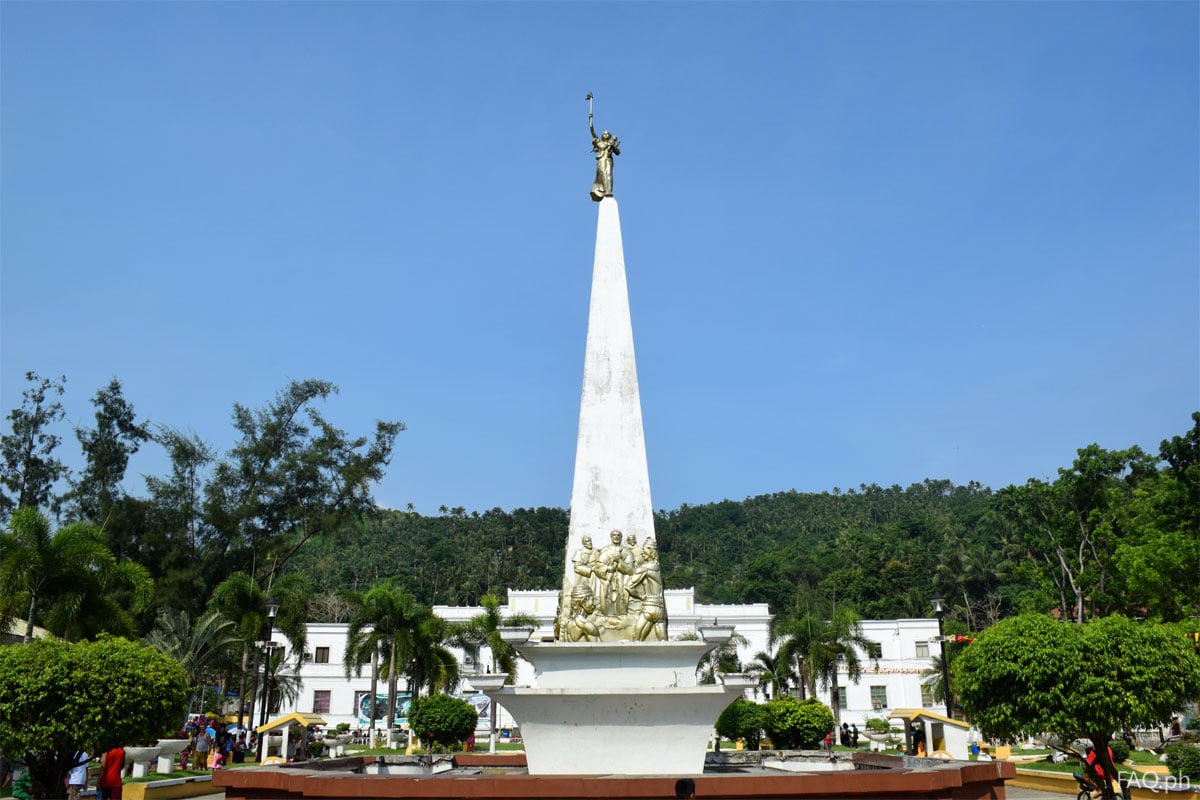 The Obelisk is located at the park in front of the Capitol building. The Obelisk depicts the four major events in Samar's history: the 1901 Balangiga Encounter during the Philippine-American War (1899–1902); the 1649 Sumuroy Rebellion led by Juan Sumuroy in Palapag against the Spaniards; the arrival of the first Jesuit missionaries to Samar on October 15, 1596; and the August 11, 1841 declaration of Samar as an independent province by Queen Isabella II of Spain.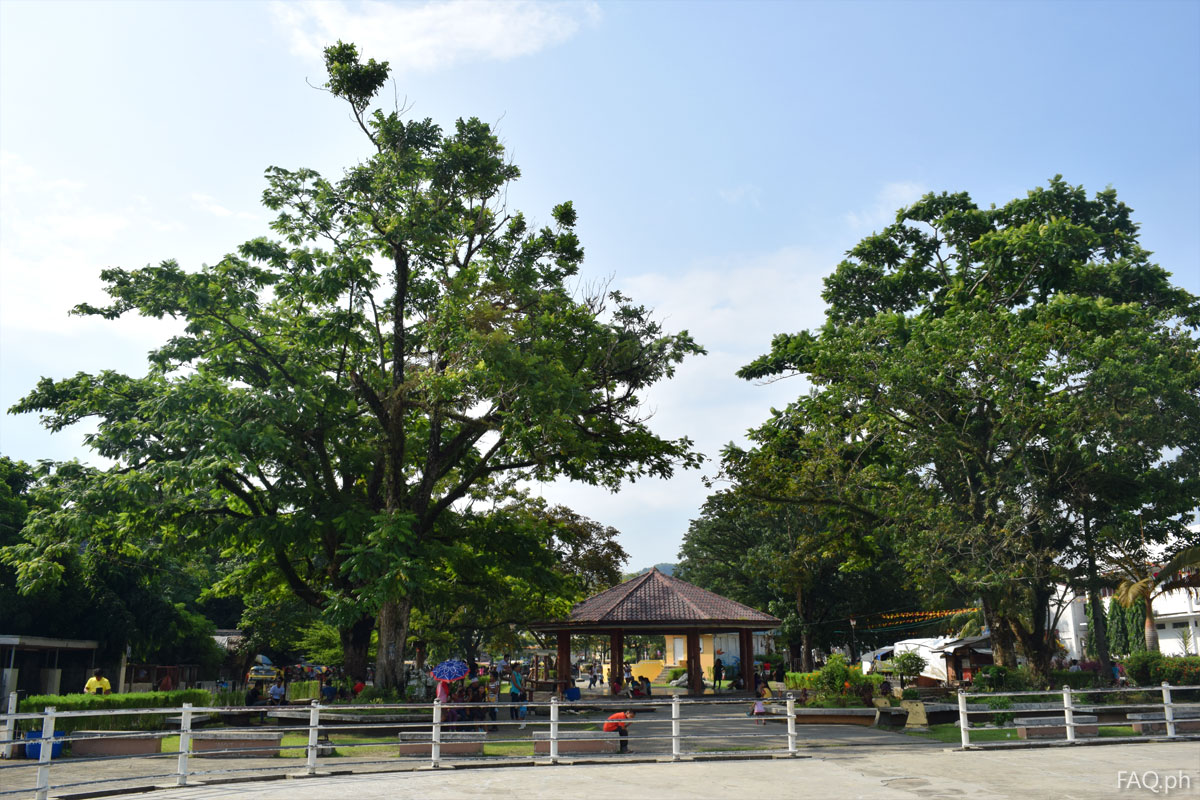 Imelda Park is one of Catbaloganons' favorite places to hang out with friends, families, and kids. Several big trees make the park a great place to play, jog, or just relax and breath some fresh air.
4. Honor the Patron Saint of Catbalogan at St. Bartholomew Church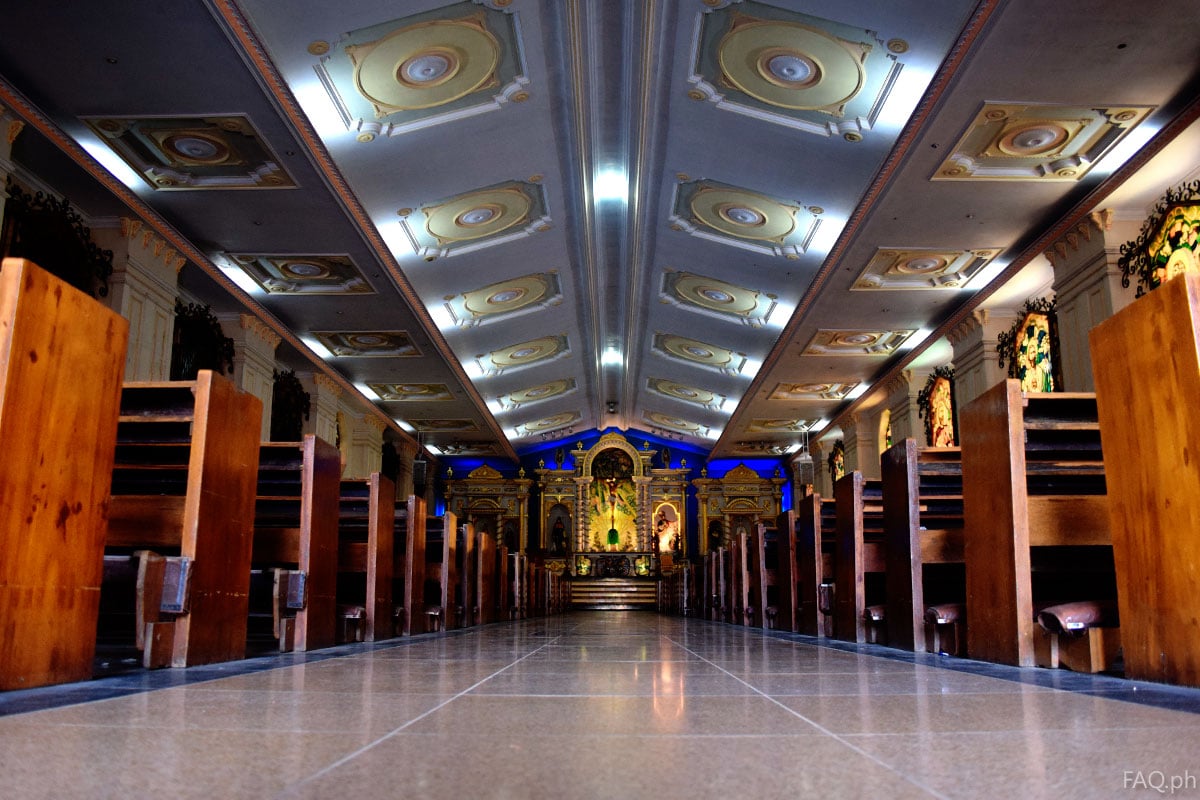 The Church of St. Bartholomew was originally built in 1616. However, its present form was formed when Father Felix Carreon, OFM set out to repair the church in 1814, more than 50 years after it was first burned in 1760. The altars of the church were constructed by Father Martin de Yepes. The church was burned for a second time in 1835 but was rebuilt by the Franciscans. The old image of the patron saint, St. Bartholomew, is presently kept in the rectory. The Church is located at San Bartolome Street in Catbalogan City.
5. Pay a tribute to the victims of the MV Doña Paz tragedy at The Pieta Park.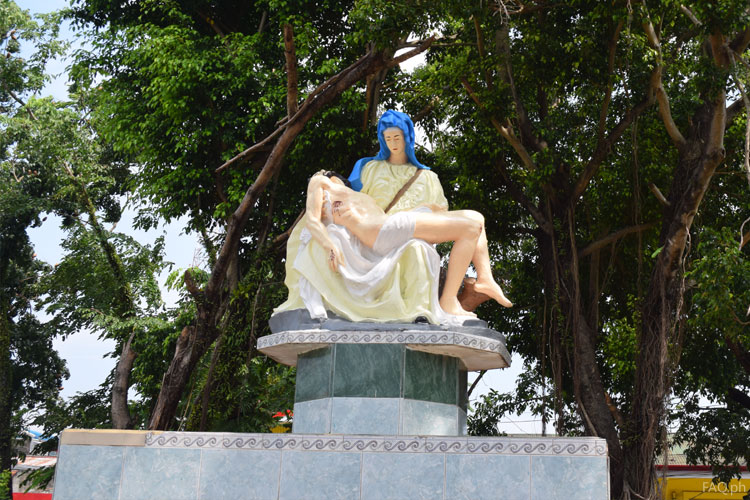 The Pieta Park is located adjacent to St. Bartholomew Church. The park has a statue of The Pieta, a statue that depicts the body of Jesus on the lap of his mother Mary after the Crucifixion. It serves as a memorial to honor Catbaloganons and four thousand-plus other who perished in the tragic collision of MV Doña Paz and the oil tanker MT Vector on December 20, 1987.
6. Relax at Rosario Hills Mountain View Park Resort.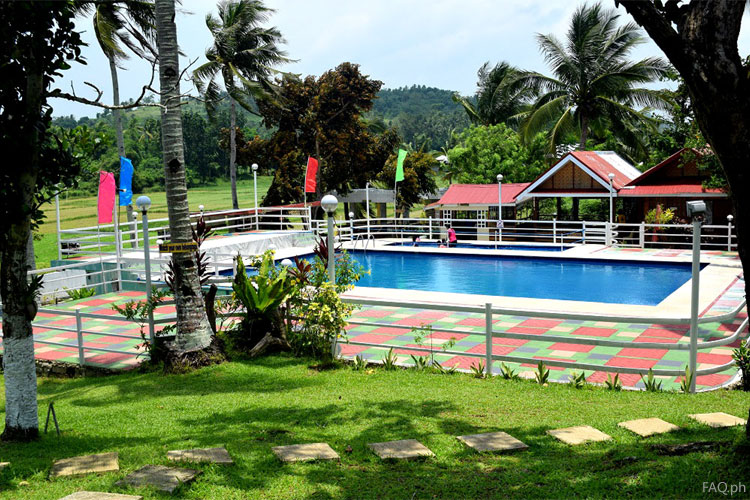 Located at Brgy. New Mahayag in Catbalogan City, the resort is a great place to go if you have kids with you. The place offers separate swimming pools for adults and children. They also have a children's playground, which includes kiddie rides, swings, see-saws, monkey bar and slides. This is a perfect choice if you prefer to view a rice field, climb green hills, and relax in a mountainside resort. Visit their Facebook Page to learn more.
7. Enjoy swimming and the food at Juvie's Resort & Restaurant.
If you prefer a seaside resort and feel the breeze of Maqueda Bay, then you might love Juvie's Resort & Restaurant at Brgy. San Roque Buri Island. The resort offers a restaurant built at the beach and a swimming pool overlooking Maqueda Bay. Juvie's Resort also offers various accommodations ranging from native types villas and nipa hut cottages if you like to stay overnight or even longer. Visit their Facebook Page to learn more.
8. Chill out at M Grand Royale Resort.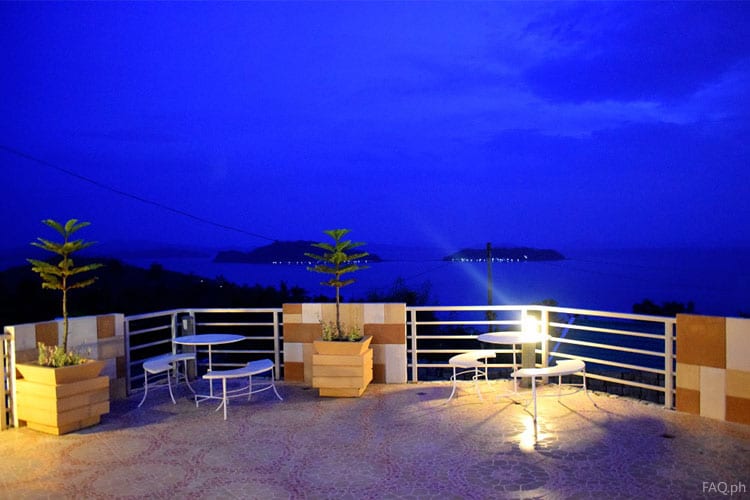 M Grand Royale Resort is one of the best places that I visited in Catbalogan City. Located inside Executive Heights in Brgy. Guinsorongan, the resort is situated on a hilltop. It has an infinity pool and a restaurant overlooking Maqueda Bay. This place will give you an elegant view of Catbalogan city's sunset. It is truly an ultimate tourist destination in the city, and it's just a few minute ride from Catbalogan downtown area. To learn more, visit their Facebook Page.
9. Experience once-in-a-lifetime adventure at Central Cave.
With more than 100 caves that have been officially indexed and more than a thousand caves still to be explored, Samar Island posed to be the caving capital of the Philippines. Located at Barangay Kawayan, the Central Cave is one of the spectacular caves in Samar. Getting inside the Central Cave will give visitors and adventure lovers the opportunity to see the stunning stalagmites, stalactites and other natural formations inside the cave. For a great and safe caving experience, you can reach cave master Joni Abesamis Bonifacio of Trexplore.
10. Watch the colorful Manaragat Festival Parade.
The Manaragat Festival is an August month-long celebration to honor St. Bartholomew, the city's Patron Saint who is believed to preserve the richness of Maqueda Bay and its marine lives for the people of Catbalogan and Samar. The highlight of the festivity is the Manaragat Parade held a day before the fiesta. The parade is joined by various tribes from Catbalogan and nearby towns. The performers wear colorful costumes and dance intricate movements that mimic the fishes and other marine creatures of Maqueda Bay.
Also see: In Photos: Catbalogan City's Manaragat Festival Parade 2015
11. Shop at Catbalogan Public Market and Centro Mall.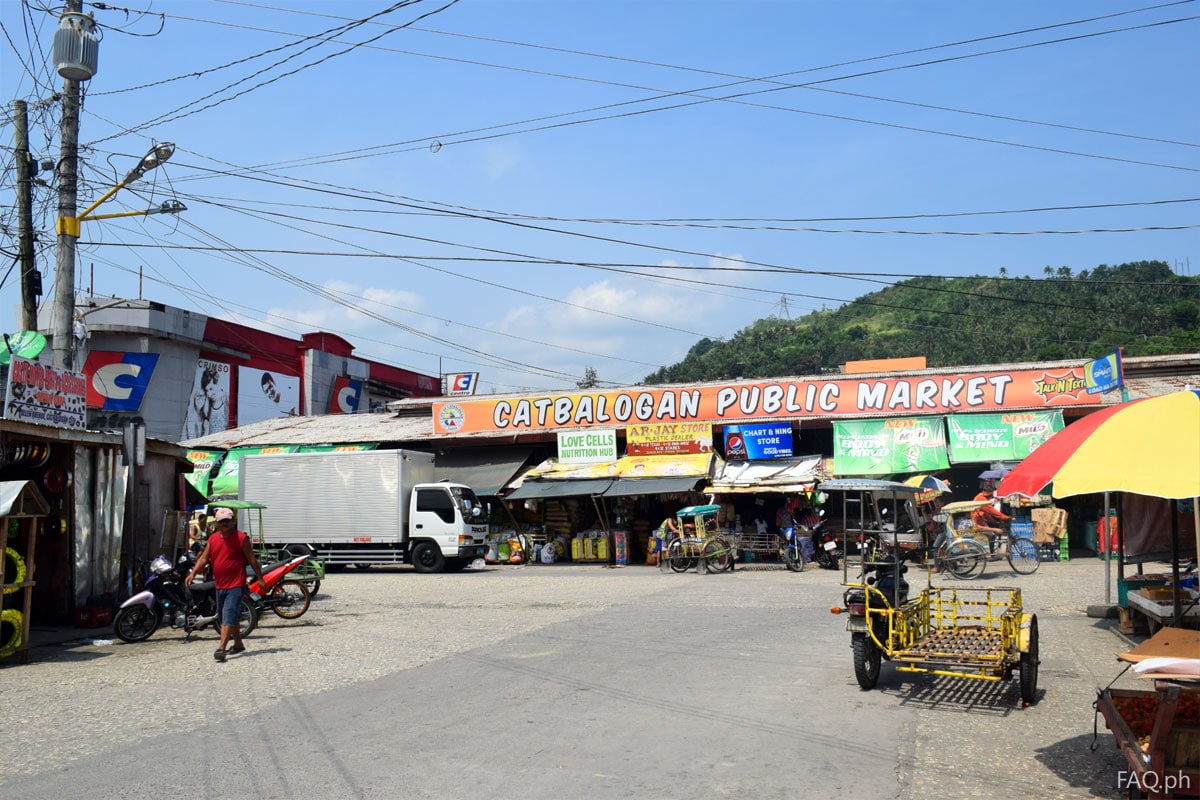 Experience the usual life of a Catbaloganon by buying something to cook from the market. Your stay in Catbalogan would not be complete without going to the Catbalogan Public Market.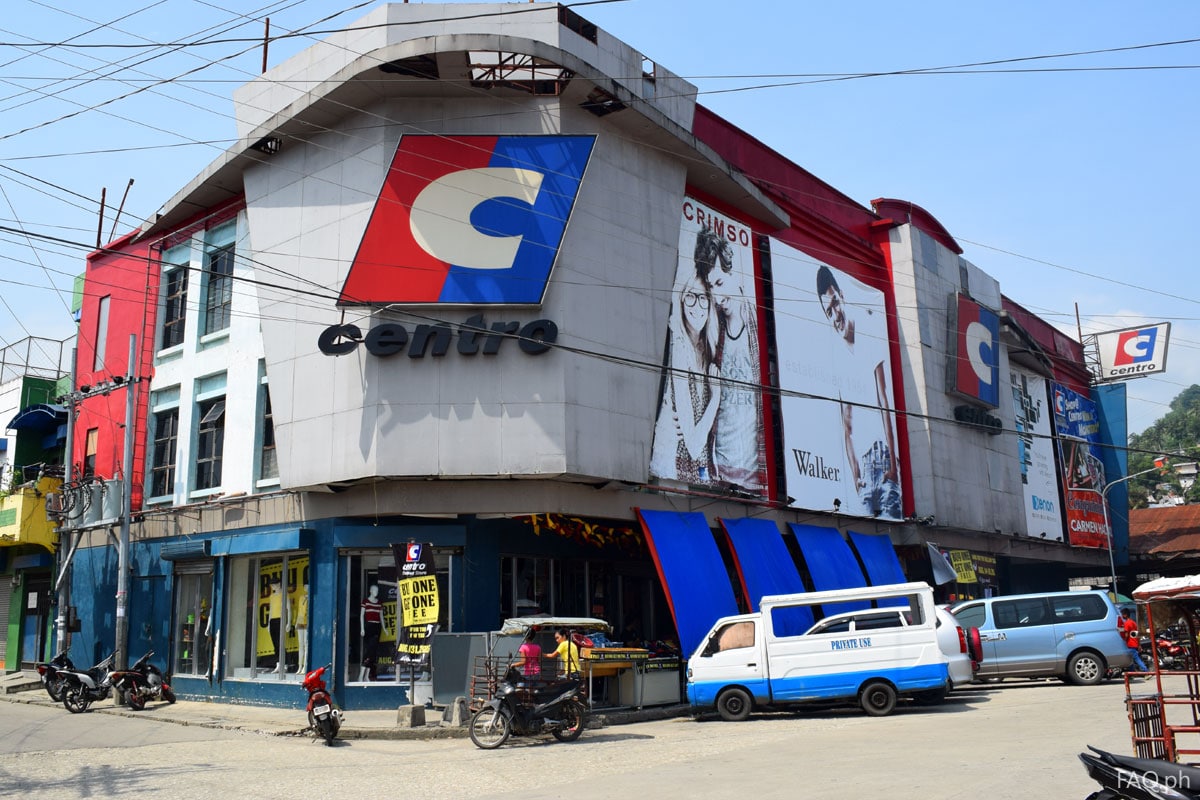 If you need to shop for apparels, the Centro Mall, the city's biggest department store, is just located next to the public market.
12. Buy dried fish, dried squid and rock oyster for pasalubong.
You can also buy those products at the public market or even at the terminal but as far as I remember, during my childhood days, we buy dried fish, dried squid and sisi (rock oyster contained in bottles) at Brgy. Ubanon. As Catbalogan is famous for its fishing industry, those marine products could be your best pasalubong for your friends and loved ones.
Just take a look at these freshly cooked dried fish and dried squid. Looks yummy, aren't they? 🙂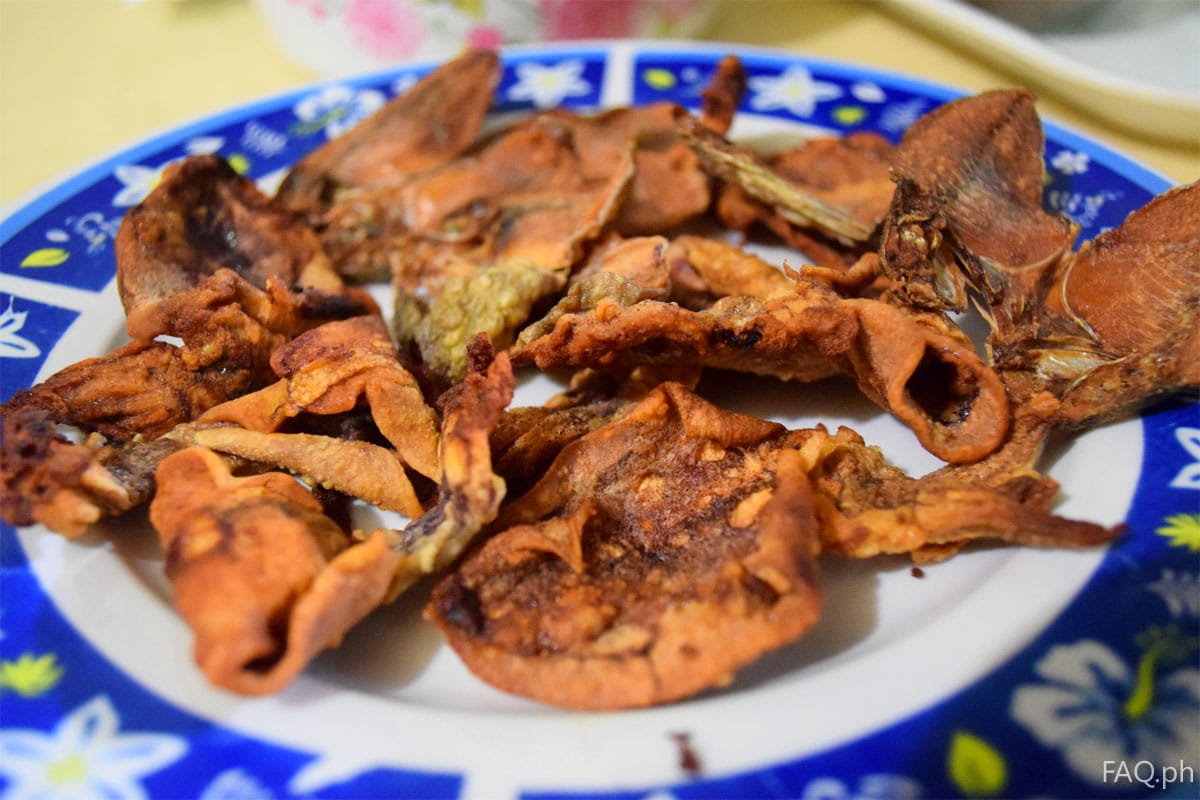 There are still more interesting places to visit and activities to do in Catbalogan City aside from the 12 that I've listed above. Are you a Catbaloganon? Have you been to the city lately? What other tourist destinations can you recommend to us?

About Rig Man
Rig Man is a Filipino nationalist. He loves to travel through space and time – through astronomy, history and geology.