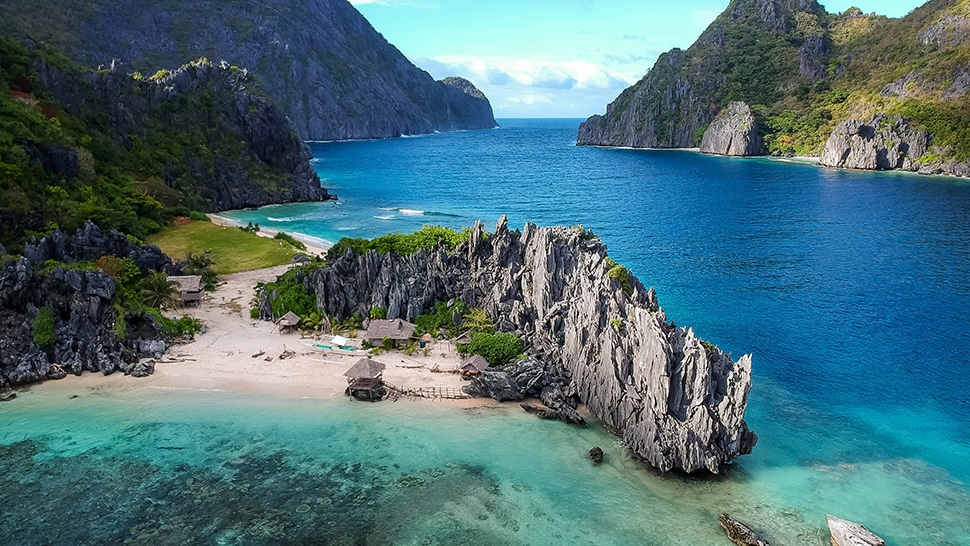 Palawan, with its numerous white-sand beaches and cruise-worthy caves, was included in CNN Travel's "10 of the world's most beautiful islands", a report released on Sep 24, 2019.
In the past decade, the idyllic island has enjoyed international attention from the foreign press, being named the Most Beautiful Island in the World by Huffington Post in 2014, by Conde Nast Traveler in 2016, and most recently taking second place in Travel+Leisure's ranking of the World's Best Islands earlier in the year.
Palawan is an island province in the MIMAROPA region, it is the biggest province in the Philippines in terms of total area of jurisdiction which extends from Mindoro to Borneo. It is made up of Palawan Island other surrounding islands including; the Calamianes Group of Islands (Busuanga Island, Coron Island and Culion Island), Durangan Island (Dulangan), Balabac Island, and Cuyo Islands in the Sulu Sea. Its capital, Puerto Princesa City is also one of the new seven natural wonders of the world. While El Nido-Taytay Managed Resource Protected Area is the biggest marine sanctuary in the country.
Other Islands which made it to the Top 10 are:
Milos, Greece
Bartolomé, Galapagos Islands, Ecuador
Fregate, Seychelles
St. Lucia, Lesser Antilles
Jura, Scotland
Komodo, Indonesia
Senja Island, Norway
Mo'orea, French Polynesia
Kaua'i, United States