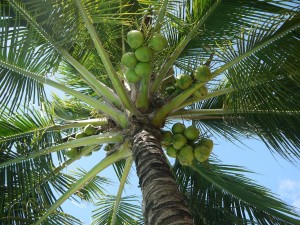 Boracay, Palawan, Mayon Volcano, Chocolate Hills—these are just some of the popular tourist attractions in the Philippines that every Filipino should really be proud of. Many foreigners come here for our sunkissed beaches and rich natural resources. No wonder, our country is among the favorite destinations of American expats and other foreign retirees who want to spend the rest of their lives in a paradise-like environment. With this natural wealth, the Philippines could be one of the best countries to visit and even lived in.
Attracting investors
However, the Philippines is known for terrible corruption, poverty, traffic jam, poor education, and other economic and social problems that are usually associated with being a third world country. This gives the Philippines a bad name in the international market in terms of investment. For this reason, bringing foreign investors into the country is not an easy process as it takes longer time to convince them.
Foreign investors can help the Philippine economy progress. Aside from additional taxes, this means more job opportunities for Filipinos. Therefore, it is time for the Philippines to be attractive economically as well. Thanks to Manny Pacquiao and other Pinoys who gained the respect of the world, our country is recognized to have people with great potentials.
Promoting your town
However, as a Filipino, you do not need to be a superstar to help the Philippines rise. You can do much by doing simple things. You do not have to burden yourself trying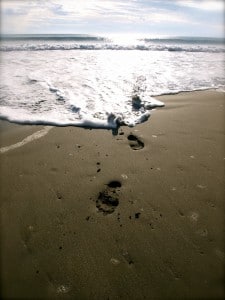 to change the whole country because you are not a superhero. Why not focus on your own town first? You can help the Philippines by helping your town be investor-attractive.
You can help your town to be recognized as a potential investment ground by promoting it. No need to worry about spending much on this. You probably think you need to run to advertising companies to do this, but actually, all you need is be creative and passionate. You can promote your town for free—and here are some wonderful tips that you can try on your own:
Post pictures on social media
If you are active on Facebook, Twitter, Instagram, and other social media, then this project is not difficult for you. All you need to do is take photos of the beautiful sceneries and fun activities in your town and post them for the world to see. Add enticing captions which emphasize your town name, so that it would retain in the memory of those who see your photos.
Create a Facebook page
You can also create a Facebook page for your town. Then, add and invite people from your place to it, so that they can help in the promotion too. You can post pictures and blogs about your town on that page. Then, encourage the page members and likers to share those posts on their own walls, so that their friends can see them as well. You can also add admins to this page and encourage members to submit any picture or post that can promote your place.
Write blogs
If you are a blogger, or you have a passion to write, then blogging about your place can also help promote it. Aside from blogging about the tourist attractions in your town, if there are any, you can also write down information that can convince potential investors why your place is perfect for their next business projects. You can also guest post on tourism blogs. Moreover, to reach many readers, you need to share your blogs on social media and invite your friends to do the same.
Contribute an article to a magazine
There are many regional and national magazines around the Philippines. If you want your town to be recognized, you can have a feature article about it published on a magazine or journal. You can have this for free. There are magazines that accept articles from contributors. Some even pay for these. So, you just have to be patient and try your luck to find one. Who knows? Your journalism career could start from this.
Have a souvenir or t-shirt printing business
Promoting your town does not only come free. If you are business-minded, you can even earn from it. You can establish a souvenir or t-shirt printing enterprise which focuses on your town. Surely, you are familiar with shirts with prints like I Love Tacloban, I Love Baguio, etc. Why not create your town's version of it. You can sell items like keychains and purses that feature your town's specialties. This idea is best if your place has a popular or rising tourist spot. These can sell well to the visitors.
Let us help change the Philippines for the better. Each island in the country is gifted with breathtaking spots, and many are yet to be discovered. If ordinary citizens would proudly promote their local areas, our country would not only benefit from the rising tourism industry, but also from the coming in of more investors. When a place is always busy and filled with tourists, entrepreneur investors are more likely to discover it as a potential ground for a business. Therefore, be an advocate for your town now.
Promote your town for free at FAQ.PH
Let your town, city or province be the next big thing in Philippine tourism by promoting it for free in this blog. Here's how you can do it:
1. Write an interesting article about your town, city or province. The article should be originally written by you and should be exclusively published in this blog.
2. Include beautiful photos of the tourist spots in your town, city or province. The pictures must be taken or owned by you (you must have the right to use the photos).
3. Include your short bio and contact information.
4. Submit your article, bio and the photos to risedotph@gmail.com
5. Wait for our confirmation message.
Take note that we reserve the right to choose and publish only submitted articles that will pass our quality guidelines.
To ensure that your article will be accepted and published, check out the following tourism blog posts that we have already published.
10 Reasons Why You Should Visit Tacloban and Leyte in 2015
12 Places to Visit in Cebu City (Things to do in the Queen City of the South)
Lake Danao National Park: 40 Photos of Nature, Adventure, Serenity and Fun
So what are you waiting for. Let your town, city or province be the next best place to visit now and in the future.
About Joan Cyril Abello
Joan Cyril Abello graduated with a bachelor's degree in Communication Arts. She is a content writer and a blogger. She's the content specialist of FAQ.PH. Follow her on Twitter at @Joan_Cyril.