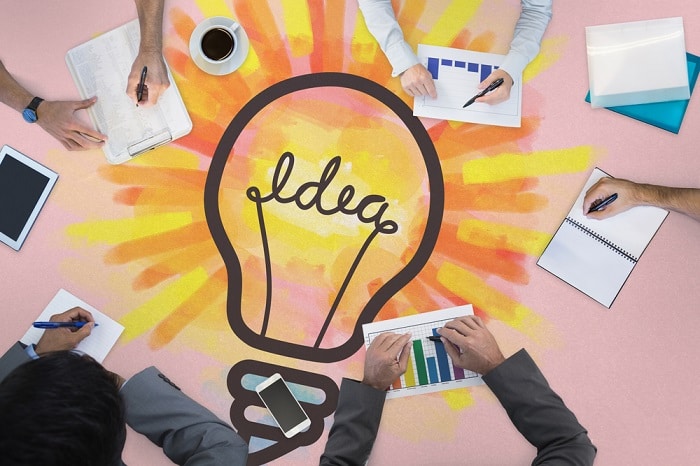 The year of the Earth Pig is here and it signals the beginning of new and brighter opportunities for the months to come. If you are one of the many Filipinos who believe that they will be among the lucky individuals who will enjoy the benefits of fortune this year, starting a business should be first in your list. However, you have to keep in mind that aside from luck, there are other factors that you should take into consideration before you fully reap the rewards of your first entrepreneurial efforts.
For starters, you need to start with the most important question of all: thinking of a great business idea. While this sounds so simple, it sometimes gets complicated especially if you start to fully realize the bigger picture. Indeed, starting a new business in the Philippines can be challenging but it doesn't mean you have to give up this early. Additionally, you don't have to worry about securing a big capital. In fact, would you believe that with just PHP 1,000, you can start your own business? How?
Let this article help you take the first steps.
These are the profitable business ideas in the Philippines in 2019 that you should include in your list.
1. Home-made Desserts Business
Estimated Capital: PHP 500-1,000
This business idea for home-based entrepreneurs has started to rise in popularity since 2018 and this New Year also promises better opportunities for this entrepreneurial venture. Stay-at-home moms, single mothers, and even full-time office workers find this business idea an ideal way to earn extra cash. The great thing about a home-made desserts business is that acquiring a capital won't be a problem.
Mango float (frozen mango cake), no-bake chocolate cakes, coffee jelly, home-made ice cream, and other desserts like Filipino favorite leche flan are the most in-demand desserts these days. Aside from the fact that they are easy to make, its ingredients are affordable and can be bought at your local supermarkets.
2. Online Beauty Products Business
Estimated Capital: PHP 1,000-5,000
The needed capital for this business idea will depend on the type of beauty products that you are going to sell. This business is ideal for people living in the city as well as for mom-entrepreneurs who live in the provinces. Why is this included in the list? For one, beauty products such as cosmetics, beauty bars, whitening, and skin moisturizing products, are in-demand for many working Filipinas and students who make sure that they always look great. Additionally, these products are consumable, ensuring repeat customers and regular flow of income.
The only challenging part about this business idea is about which type of product you're going to choose. Seasoned online sellers suggest that you should sell products that you have actually used or you will most likely to use. This adds credibility to your online shop and also helps your customers trust the efficiency of what you are selling. In other words, never sell a product that you, yourself, don't even want to try.
3. Online and Offline Fashion Apparel Business
Estimated Capital: PHP 3,000-5,000
Just like beauty products, online fashion stores are a hit for today's Filipino sellers. Many people in the country want to express themselves through fashion, but most of them can also be very practical. That is, they won't easily buy fashion items especially if it's not affordable. So what's the best thing to do if you want to be an online or offline fashion apparel seller? Source your items from the direct supplier.
If you are near Manila, Taytay in Rizal is the place to go. Many fashion sellers know too well that direct suppliers display their goods weekly in a tiange (bazaar) near Taytay's local market. Here, prices can go as low as PHP 60 per item, with bigger discounts for bigger orders. Fashionable tops of different designs, pants, dresses, and even locally-crafted footwear can be found in this affordable fashion haven.
Online social media sites can help you easily market your products especially for customers within your area. Consider these two marketing tips: one, join Buy and Sell Facebook groups and regularly posts your products there. Two, post your products on a public Facebook account. However, remember not to underestimate the power of word-of-mouth advertising. Be a good seller, gather positive reviews, and success will make its way to you just like that
4. Healthy Meal Plan/ Meal Delivery
Estimated Capital: PHP 5,000- PHP 15,000
Healthy meal plans and packed lunch products are in-demand right now, especially among millennial workers who either don't have the resources to cook their own meals or they just don't have the time to prepare them. In many business centers in Metro Manila like Makati, Ortigas, and BGC, professionals rely on ready-to-eat lunch boxes or even pre-planned meals for their everyday food allowances.
The basic meals can be as simple as one cup of rice with a side and the main dish (pork, fish, and vegetables), and most sellers price them at PHP 60- PHP 70. Pre-planned meals cater to the health-conscious markets, allowing them to eat meals according to their specific dietary requirements. The former is perhaps easier and less demanding in manpower and in the capital while the latter requires knowledge in diet and nutrition. Additionally, a bigger operation will require more paper works and permits.
5. Blogging and Online Website Business
Estimated Capital: PHP 5,000 – PHP 10,000
Yes, you can earn from creating a blog and fully developing it into a website. If you are internet savvy and enjoy writing, these two skills can help you be good at this business. Additionally, a simple knowledge in search engine optimization and Google Analytics can go a long way. While it's essential to learn all these, don't be intimidated by the unknown world of blogging.
For as low as PHP 5,000, you can create and own your website, and additional effort to work on your page's content can help you steadily develop it into a fully-earning business idea. In fact, many online entrepreneurs consider blogging as a steady source of passive income. So what should you do to get started? First, choose a particular niche or topic that you want to focus on. Many successful earning blogs are travel blogs, fashion websites, food and cooking, beauty, and even business sites.
Make your content as informative as possible, and don't forget to keep learning. Read and read as much as you can and you'll be an expert in no time.
6. Airbnb Hosting/ Rental
Estimated Cost: PHP 0 – an undetermined amount
Do you live in a tourist town or in a place that has access to the Philippines' best travel destinations? Do you have a property (house, room, real estate) that you don't use? If both answered "yes" to these questions, then this business idea if perfect for you.
Many Filipinos young and old have started venturing into the outdoors, exploring travel sites and destinations in every corner of the country. While they are willing to spend money on experiences, many travelers always make a practical choice to opt for a reasonably-priced accommodation-and this is where Airbnb comes into the picture.
Airbnb is an online directory for properties (condo units, house, rooms) that travelers can rent out at a much cheaper price compared to booking a hotel. The website is pretty popular among local and foreign travelers so many Airbnb hosts (owners of the properties for rent) just have to wait for a booking, confirm it, and earn.
7. Computer and Smartphone Repair Business
Computers, laptops, and smartphones are expected to require considerable servicing, repair, and maintenance, as people have become increasingly dependent on technology. This small business idea can assure you a steady stream of clients who can't last a day without their computers or smartphones.
Hopefully, these business ideas will help you get started on your entrepreneurial ventures. Good luck and have a lucky new year!