As I was writing this article, I realized that we tend to have a negative bias towards the word, "Passive". Think about the following examples:
"You're too passive" – Someone lacking action or initiative.
In writing, teachers advise that we switch from "Passive to Active voice" to make our writing more engaging and less dull.
Even being "Passive-Aggressive" sounds like an "even worse" way of being aggressive. It means you're angry but lack the courage to express it upfront.
But I know of one "Passive" thing that I bet everyone will surely wish they have—you guessed it—"Passive Income", a.k.a "Making money while you sleep".
Cash flow that will buy us the freedom to spend more time with our loved ones, travel, and pursue our passions. It's not easy to get it right, but once you do, it will open up a whole new world of possibilities and freedom in your life. It's funny how something "Passive" can sound so exciting.
So if you're ready, here's our list of top Passive Income Ideas to get your started.
#1 Rental Properties
#2 Cryptocurrency Mining & Masternodes
#3 Build or Buy Websites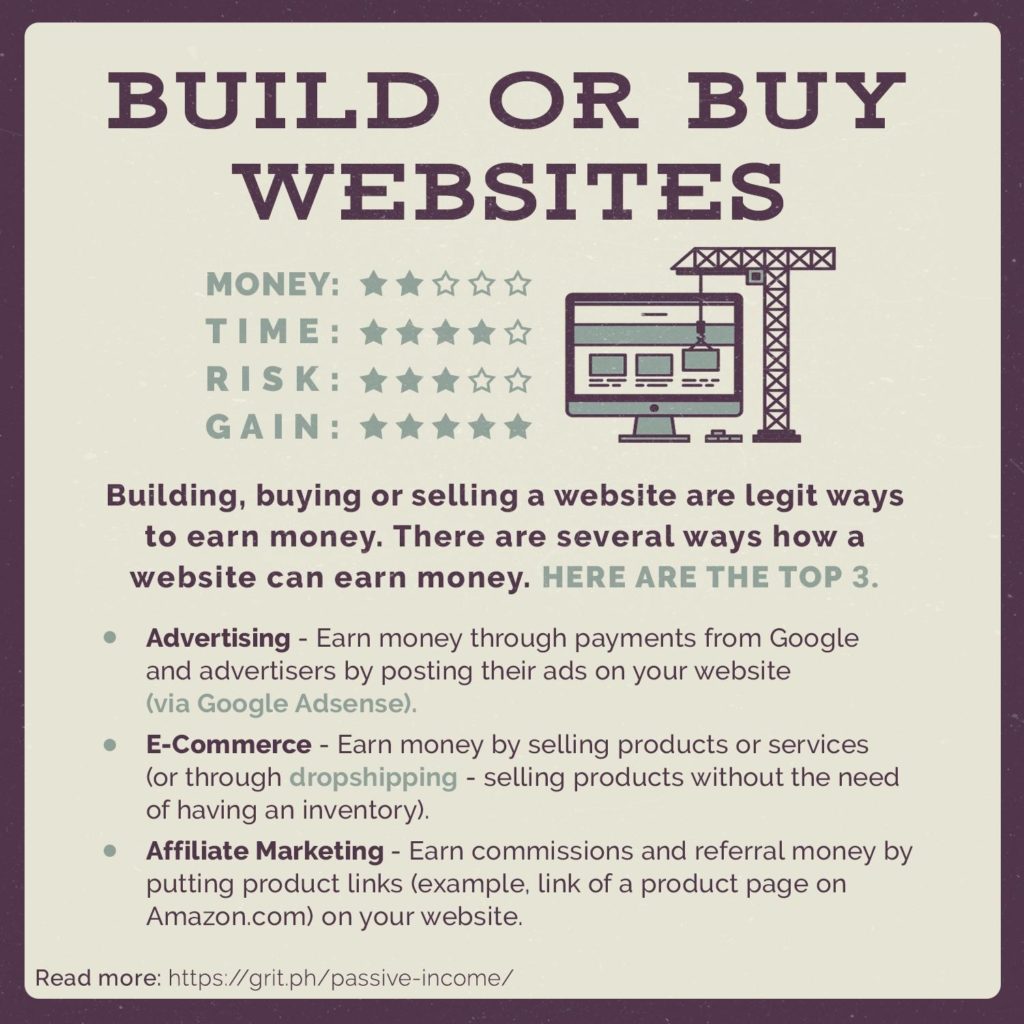 #4 Peer-to-Peer Lending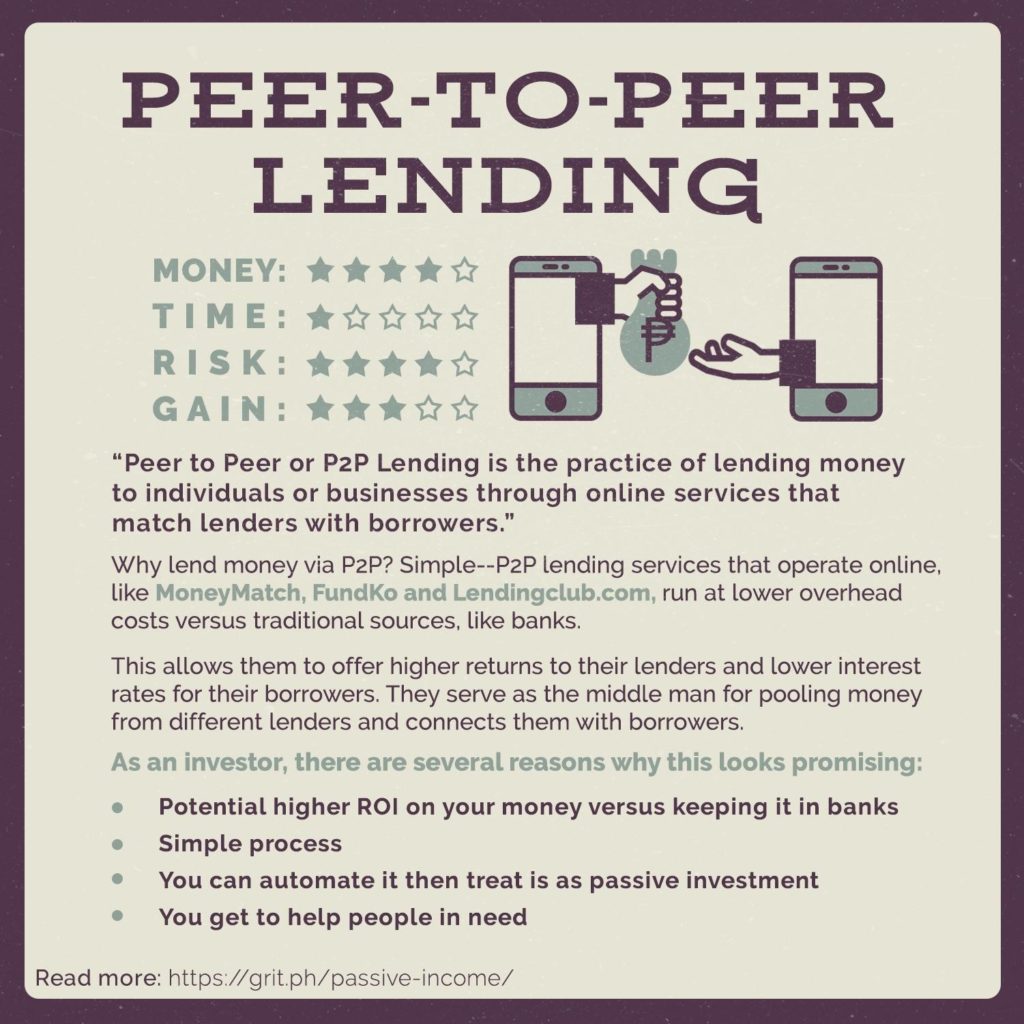 #5 Dividend Investing: Buy Dividend Stocks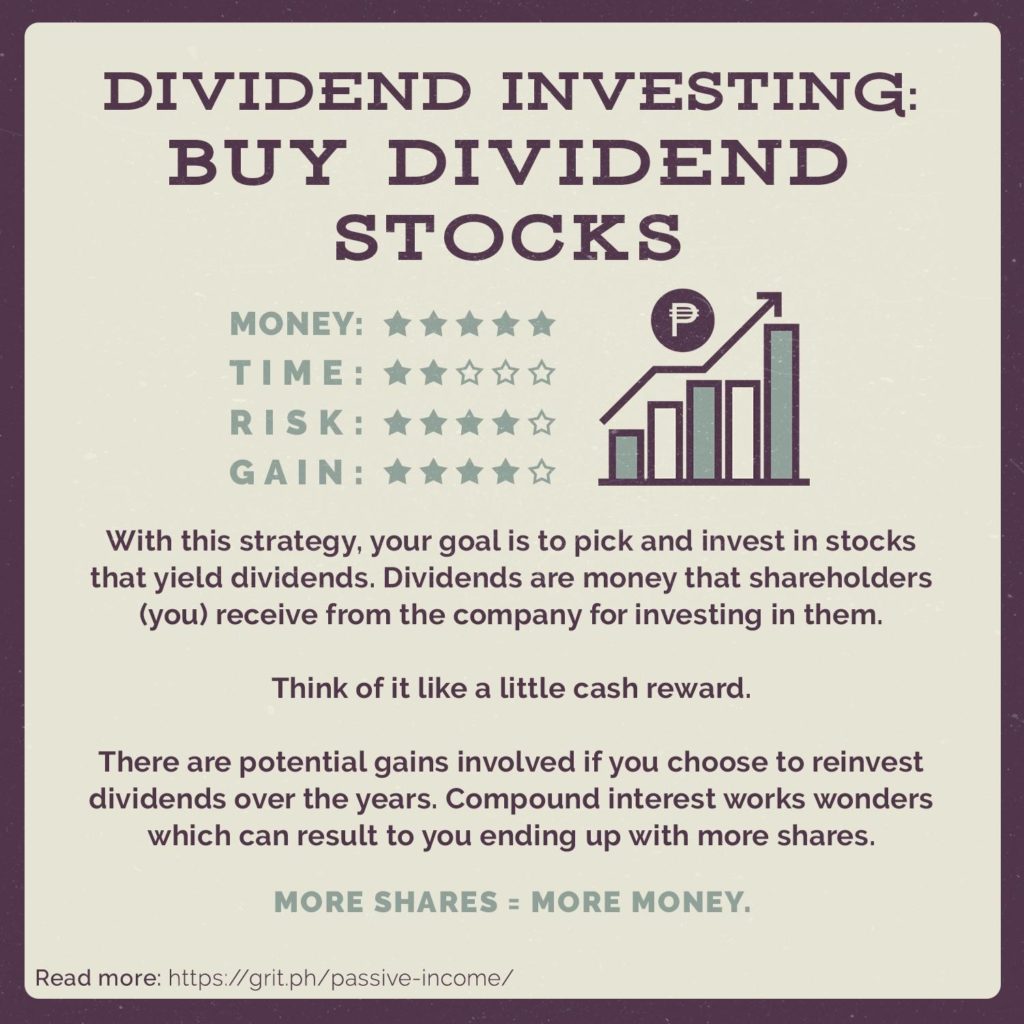 #6 Crowdfunded Real Estate & REIT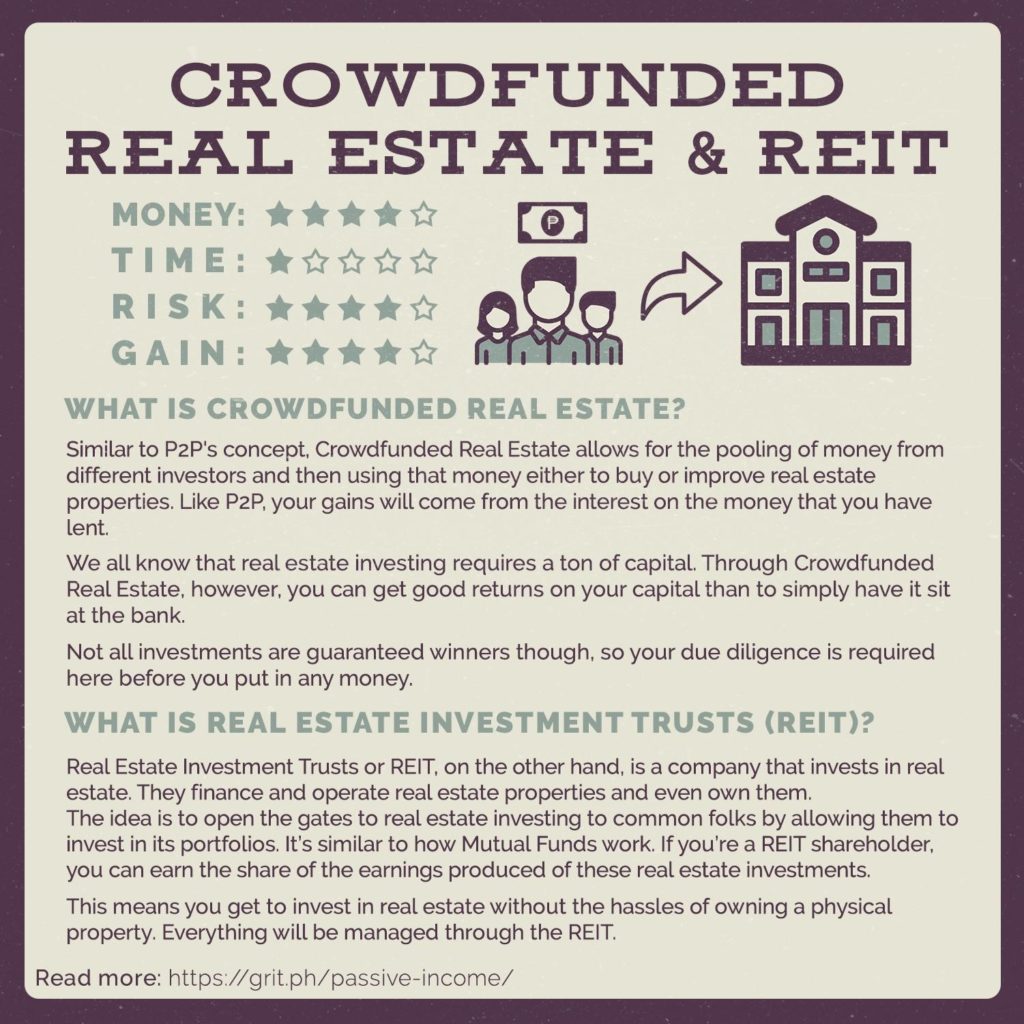 #7 High-Yield Savings Accounts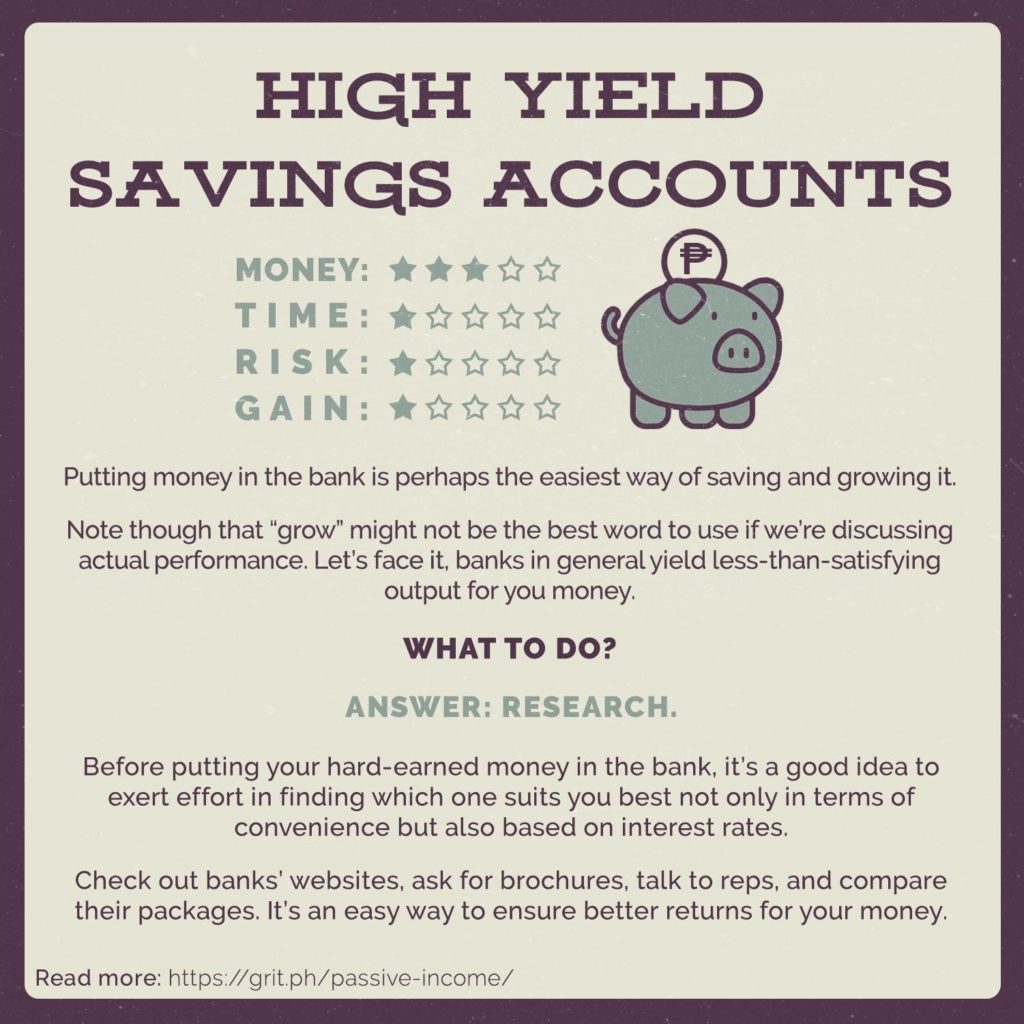 #8 Royalties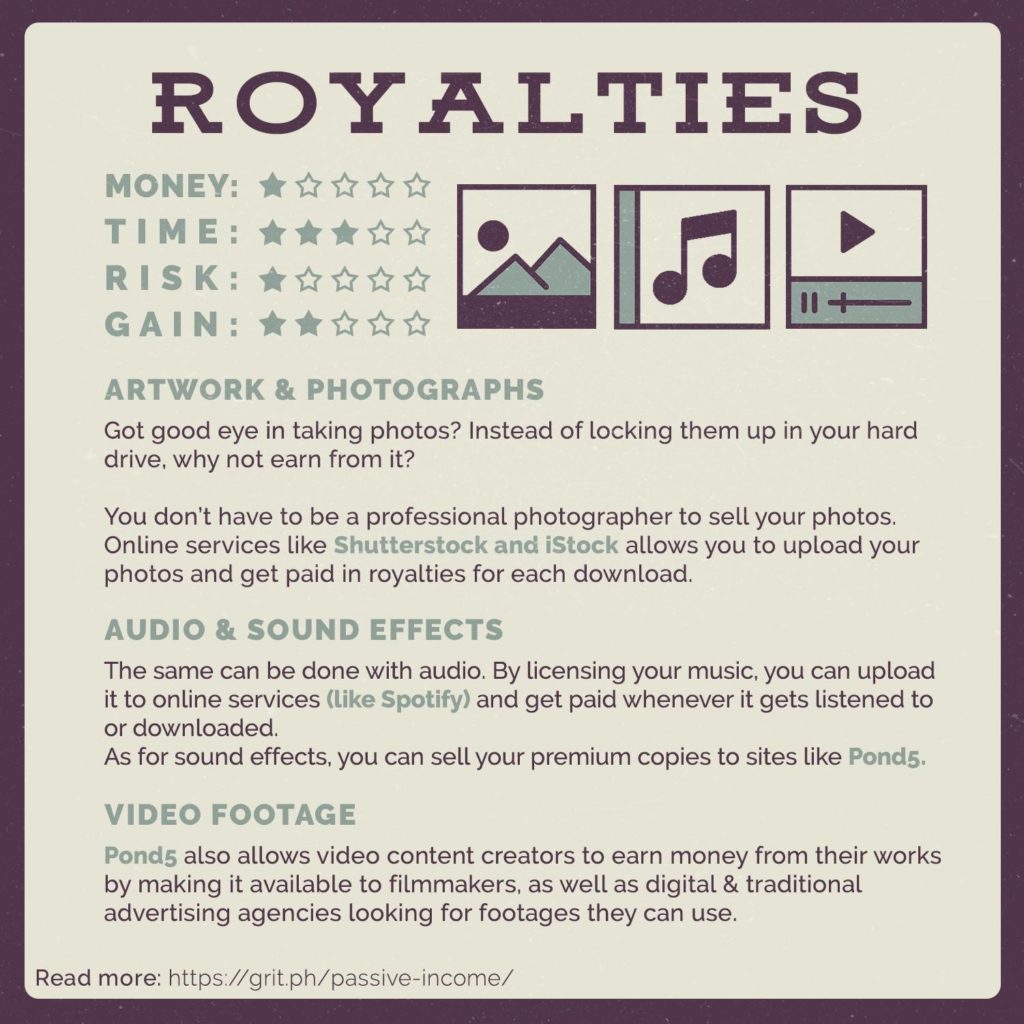 #9 Sell Digital Products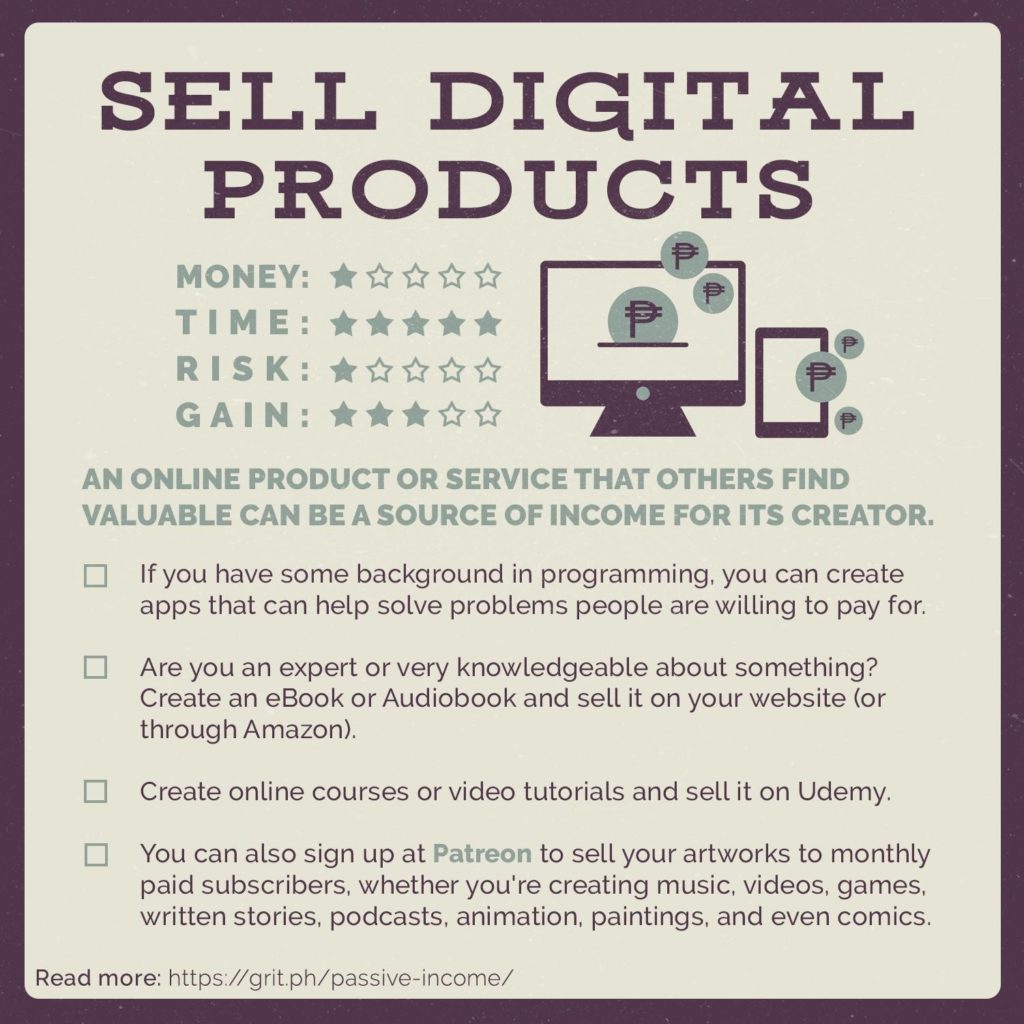 #10 Become a Silent Business Partner or Buy an Existing Business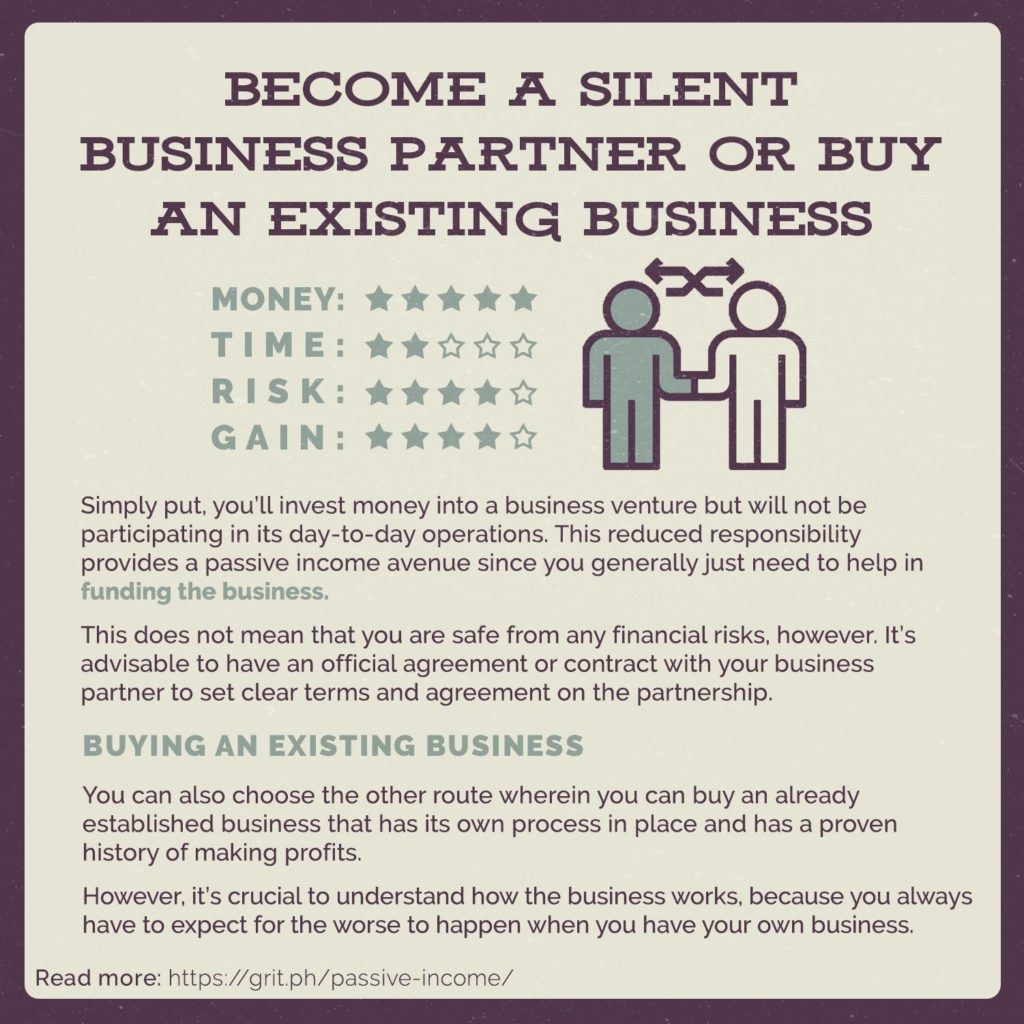 #11 Low-Maintenance Business Ideas & Outsourcing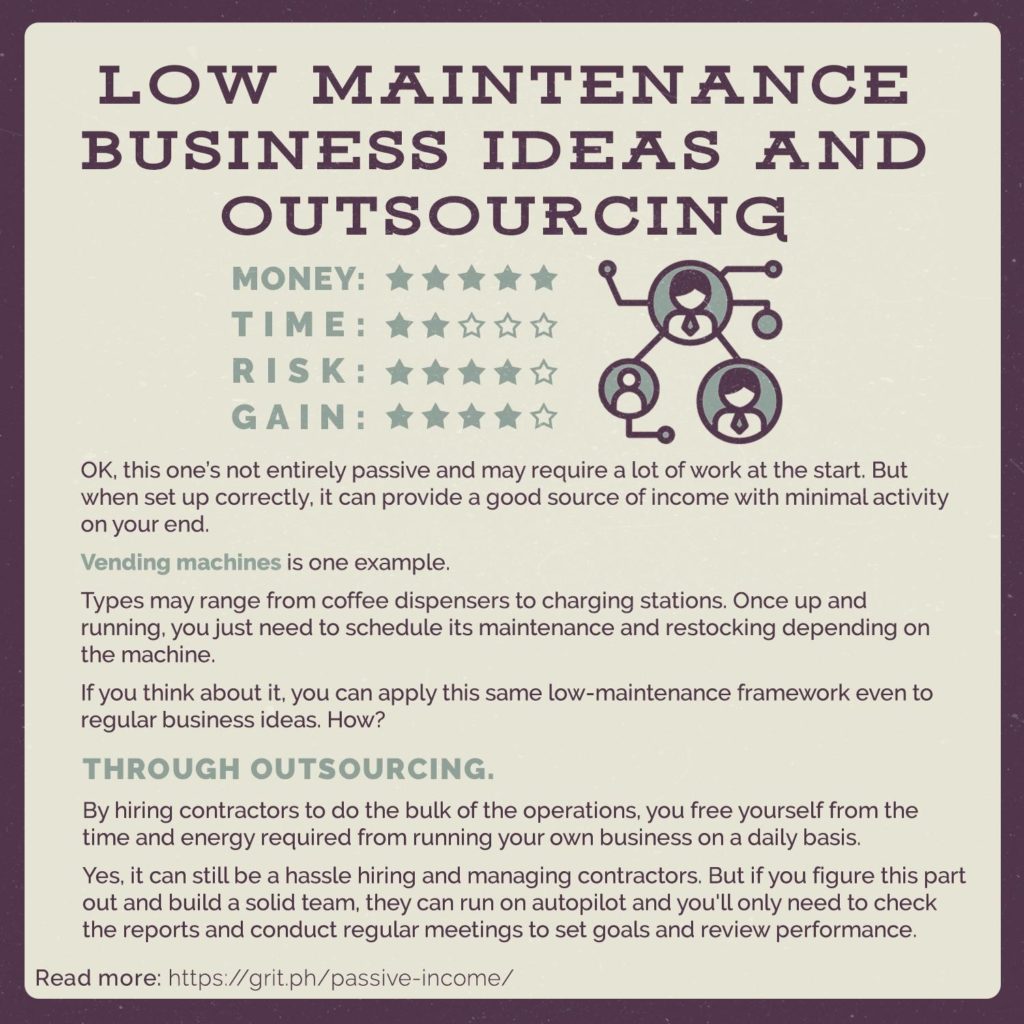 About Amiel Pineda
Amiel Pineda is a business and finance columnist at Grit PH. He's also the author of the 100+ profitable small business ideas in the Philippines guide.