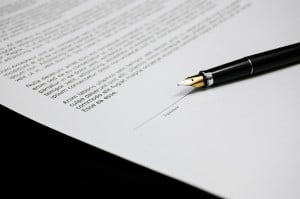 Notarization is required in legal transactions especially with government agencies. If you need to submit a promisory note to your university, you must have your documents notarized. If you are going to travel abroad, you also need notarized papers. Therefore, you should know the following basic tips and steps of how documents are notarized in the Philippines.
Public records like birth certificate and marriage certificate must be from the NSO, and printed on security paper.
Other legal personal documents should be authenticated first.
For school records, Make sure that documents are authenticated by the registrar. For colleges, these will be submitted to CHED, while for vocational courses, the records will be sent to TESDA. These agencies will release the CAV for the applicant.
Have all the documents or papers photocopied. Some offices provide photocopying, but this will add to the cost of your fees. Therefore, have it done outside.
Look for a trustworthy notary public. Do not go for those found in the sidewalks as there are a lot of scams these days.
Present your situation or purpose to the lawyer and follow instructions.
Submit the necessary documents asked by the notary public.
Pay the fees. The costs will vary depending on the purpose.
Legalizing documents is sometimes a tedious process. However, if you would find a reputable and helpful notary public in your place, you can have it done in no time.
About Joan Cyril Abello
Joan Cyril Abello graduated with a bachelor's degree in Communication Arts. She is a content writer and a blogger. She's the content specialist of FAQ.PH. Follow her on Twitter at @Joan_Cyril.