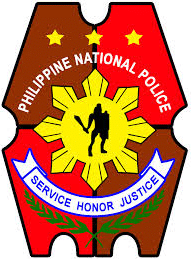 Police clearance is required in many transactions. Many employers ask for police clearance along with other pertinent documents that show that an applicant has no criminal record and has a clean background. Also, this can be a used to replace a valid ID for identification purposes. This is also necessary for those who want to go abroad.
Here are some information that anyone who wants to get a police clearance in the Philippines must know. These will help them get the document easier.
Requirements
Before going to the local PNP (Philippine National Police) station, applicants should make sure to take the following requirements:
Barangay clearance- this can be acquired from the barangay hall of where the applicant resides. This is not difficult to apply for.
Community tax certificate or cedula- the applicant needs to apply for this at the municipal office. This is also necessary for getting a barangay clearance.
2×2 ID picture- the applicant better have this with a white background for appropriateness and formality.
5×8 index card- sometimes the PNP station provides the card, but just to be sure, the applicant better brings one.
Application form- this will be given at the station.
Fees- usually, the applicant will need to prepare around P250.00 (this varies depending on the application purpose).
Steps
Go to the local PNP station and bring the requirements along.
Ask for an application form for police clearance and fill it out carefully.
Once the application form is completed, the applicant will ask for a payment request form. This will be used in paying for the necessary fees.
Pay the necessary fees at the Treasury Office. The amount will vary based on the application purpose.
After the payment process, the applicant should go back to the police clearance office to go through the fingerprinting process on the form.
Next is the payment for the police clearance ID. Applicants now receive a police clearance valid ID, not just a certificate.
Once the payment is done, the applicant will head to the encoding area, where the person's basic details will be verified to be encoded. A picture will also be taken for the ID, and thumb prints will be scanned.
After this step, the applicant will be sent to the holding area where all applicants wait for the release of the police clearance.
Getting a police clearance is easy and simple. Applicants just have to be patient enough to go through the process. For more information, they can visit their local PNP station or check the PNP website.
About Joan Cyril Abello
Joan Cyril Abello graduated with a bachelor's degree in Communication Arts. She is a content writer and a blogger. She's the content specialist of FAQ.PH. Follow her on Twitter at @Joan_Cyril.