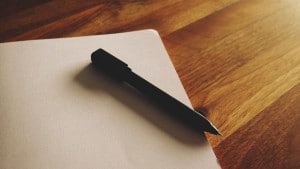 Before you can get a Postal ID or a Mayor's Permit, you have to get a Barangay Clearance first. This is one of the documents that is in demand in transacting with government offices. Moreover, this is commonly requested for ID application, employment requirements, Affidavits, and other legal transactions.
This document certifies that the person is a good resident in a barangay and has a good moral character. It also signifies that the applicant does not have any negative record. No wonder, this is necessary in any official transaction.
Good thing is it does not take a while to process Barangay Clearance application in the Philippines. The procedure is simple and it is also affordable.
Requirements
There are a few requirements for Barangay Clearance application. Here they are:
Application form
Application fee (this varies per Barangay)
Recent Community Tax Certificate or Cedula
Steps
Here are the steps of the application procedure:
Go to your place's Barangay Hall. Inform the officer that you are applying for a Barangay Clearance.
State the reason why you need a Barangay Clearance (ID requirement, employment, Postal ID, etc.).
Present your Cedula. You can also get this from the Barangay.
Pay the application and processing fees.
Wait for your Barangay Clearance to be released.
You can get your Barangay Clearance in just a day. The fees are also minimum. Therefore, you do not have to worry that application for this can cause you stress. You can go to the Barangay Hall or Municipal Hall in your place to get more information regarding the process.
About Joan Cyril Abello
Joan Cyril Abello graduated with a bachelor's degree in Communication Arts. She is a content writer and a blogger. She's the content specialist of FAQ.PH. Follow her on Twitter at @Joan_Cyril.