Passport application in the Philippines has been made easier and less hassle. Applicants do not need to waste time waiting in long lines to get their passport. The process is now faster and more accessible, thanks to the Internet. All the applicants need to do is provide their personal details online and pick a date and time for their appointment. For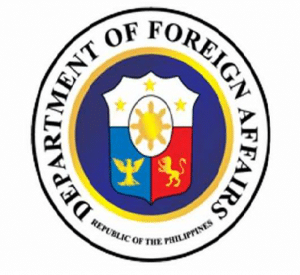 more details of how to get a Philippine passport, here are the steps, requirements, and other information of how the application process goes.
Prepare required documents
Applicants should prepare their NSO Birth Certificate, three (3) valid IDs (like BIR ID, driver's license, and school ID), application form, and other documents that have their personal details. Each document must have two (2) photocopies.
Make an appointment
Applicants should go online and visit the Department of Foreign Affairs (DFA) website. They need to fill out the application form, download it, and have it printed. They should remember their appointment reference numbers.
Show up on appointment schedule with the DFA
Applicants must come on time in their appointment schedule with the DFA. They should bring the appointment form with them and present it to the appointment counter. A queue number will be given to them at the information counter, and they will have to wait for their turn.
Process fee payment
After the process, applicants should pay for the processing fee at the passport enrollment section. The regular fee costs Php 950.00. It will take 25 working days for the regular process to be completed. However, for applicants who wish to have their passport faster, they can go for rush processing, which costs Php 1,200.00. In 15 days, they can get their passport already. For processing lost passports, applicants need to pay Php 200.00 if it is still valid.
Go to the encoding section
After processing the payment, applicants will go to the last stop, which is the encoding section. This is for the data capturing procedure.
Wait for the passport release
Applicants may come back to the DFA to get their passport after 15 or 25 days, or depending on how long the process takes. For those who prefer their passport to be delivered right to their home, they can take advantage of the delivery service of Pilipinas Teleserv.
For more information regarding passport application in the Philippines, applicants can go to the official website of the DFA. They can either read through the FAQs and other relevant pages, or they can directly contact the DFA.
About Joan Cyril Abello
Joan Cyril Abello graduated with a bachelor's degree in Communication Arts. She is a content writer and a blogger. She's the content specialist of FAQ.PH. Follow her on Twitter at @Joan_Cyril.