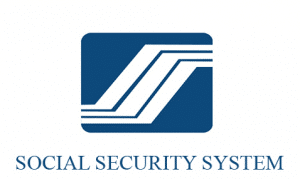 For non-government employees, they can secure their future by being a member of the Social Security System or SSS. There are several categories of SSS coverage, and a person will be under one of it depending on employment status.
For the employed members, who are under private companies, their employers are responsible of maintaining their SSS contribution. Those who own a business or are not under any company, they fall to the self-employed category, and they will be in-charge of their regular SSS payment. For those who are not employed, but would like to continue their SSS contribution, they will belong to the voluntary coverage.
Who are covered
Here is the list of those who can be covered of the voluntary coverage:
Separated members– these are the SSS members who have been separated from their employment or are not a self-employed anymore, yet they want to continue contributing.
Non-working spouses- these are persons who are legally married to actively paying SSS members, but are not employed.
Overseas Filipino Workers (OFWs)- Filipinos from the Philippines who are employed or are legitimately staying in a foreign country.
Applying for a voluntary membership
For those who do not have an SSS membership yet and they want to apply as a voluntary member, they will have to get an SSS number first. Here are the steps:
Go to the nearest SSS branch. Fill out personal details on the SSS E1 form. This form can also be downloaded.
Submit E1 form together with photocopies of birth certificate and valid IDs.
Wait for a copy of the E1 form. The SSS number will be at the upper portion of the form.
Pay contribution under voluntary coverage.
Transferring to voluntary membership
For those who are already SSS members and they want to change coverage to voluntary, they do not need to update their employment status. All they have to do is pay contributions using the SSS Form RS-5. They can visit the SSS website for more information.
About Joan Cyril Abello
Joan Cyril Abello graduated with a bachelor's degree in Communication Arts. She is a content writer and a blogger. She's the content specialist of FAQ.PH. Follow her on Twitter at @Joan_Cyril.