Many Filipino beach lovers always look forward to the Philippine summer season because aside from the fact that gloomy rainy days are over, they can finally realize their highly anticipated travel goals to their most favorite island destinations.
Indeed, summer in the Philippines is the most awaited time of the year for these sun-worshippers and several known places often come to mind when asked about their ideal beach destinations: Boracay, Palawan, Puerto Galera, and many more.
While there are popular destinations in the country for beach fun and underwater adventures, did you know that there are also several emerging beach destinations that you can add to your bucket list? Here's one of the top picks for you.
Sila Island, aka "Pink Beach"
 While Boracay and Palawan attract millions of tourists each year because of their fine white sand and clear blue waters, Sila Island holds its own charm and uniqueness – it's one of the few places in the country where you can experience a magical shoreline which sands shimmer in a pinkish hue.
Aptly nicknamed the "pink beach" by locals and travelers alike, this amazing destination is still untouched by the damaging effects of over-commercialization. For this reason alone, it's a perfect choice for your next summer adventure especially if you want to experience the humble perfection of this emerging island paradise.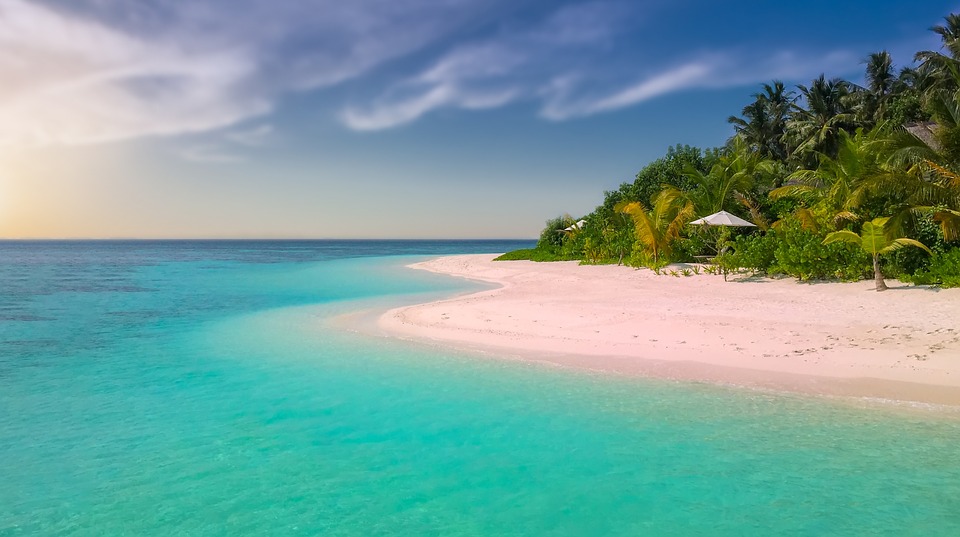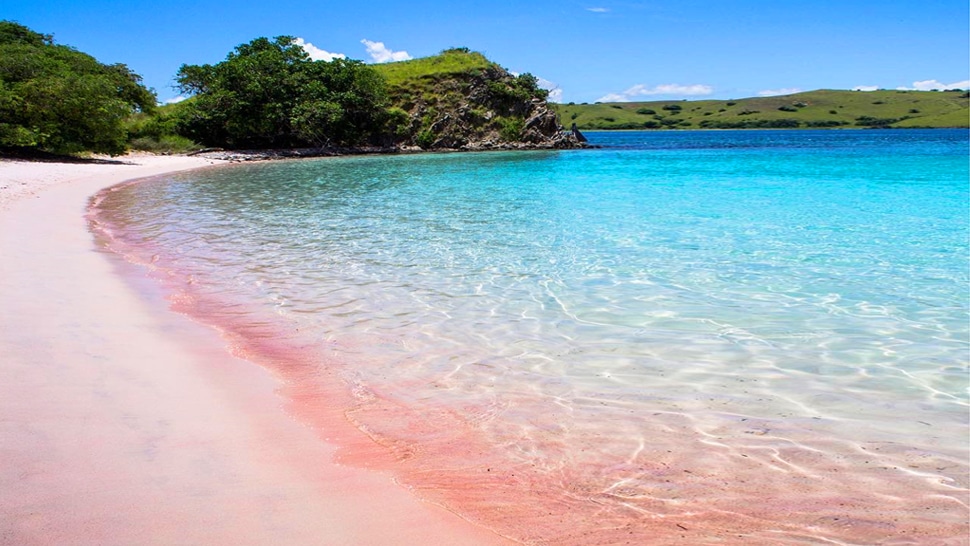 Trivia: How did Sila Island's powdery sand get its color?
The pinkish hue of the island's sands comes from the natural colors of coral and shell fragments. These finely pulverized materials, through thousands of years of process, have been mixed with the originally white-colored sand of the island's shores. During mid-day when the sun is at its hottest and brightest, the beach reveals another more saturated reddish shade. 
Location: San Vicente, Northern Samar
Sila Beach is located in Northern Samar on the eastern portion of the island-town, San Vicente. Northern Samar is one of the provinces in the Eastern part of the Visayas.
How to get there
By Plane
Manila-Catarman          
Catarman has one small semi-active airport (the nearest to Sila Island) that caters to one airline company, Philippine Airlines. There are also chartered jets available from Cebu, Davao, and Manila.
However, flying directly to Catarman from Manila is not a practical option for budget travelers especially if they don't want to spend too much on plane tickets alone.
From Catarman, you have to take another van service to reach Calbayog, the nearest city to San Isidro, the jump-off point to San Vicente.
Alternate route: Manila-Tacloban
Tacloban's airport offers cheaper ticket prices and serves three major airline companies: Cebu Pacific Air, Air Asia, and Philippine Airlines.
From Tacloban, there are vans going directly to Calbayog, Northern Samar with an estimated travel time of 4-5 hours with a fare of 25o PHP – 300 PHP).
Upon arriving at Calbayog City, take another van to San Isidro where you can find boats going to San Vicente.
Boats going to San Vicente leaves at 7a.m. and 2 p.m. (trip schedules may change so plan accordingly) every day from Monday to Saturday (fare is at 100 PHP). Of course, schedules will depend on the weather.
Land and Sea Travel
Manila-Sorsogon-Sila Island route
From Manila, land trips and sea travels going to Sila Island in San Vicente offer more affordable options. There are bus companies which routes can take you to Bulan, Sorsogon (fares for air-conditioned buses may vary, but it usually starts at 400 PHP – 1,000 PHP).
Upon arriving in Bulan, Sorsogon, you can either walk or take a local ride to the town's port. From the port, you can hire private boat services to take you to Sila Island. This is an option for group travel, especially if you want to explore two popular Philippine destinations at the same time, Sorsogon, and Northern Samar. Prices are negotiable and will be based on the terms that you've agreed with the boatman.
Manila-Calbayog route
Direct bus companies offer trips from Manila to Calbayog, the nearest Northern Samar town to San Vicente Northern, Samar, the jump-off point to Sila Island. For more details and ticket prices, you may visit this useful link here.
Boat rides to San Vicente from Calbayog can take up to 45 minutes. As mentioned above, boat fare costs 100 PHP per person.
Sights and Activities
Sila Island is lined with sturdy red and black rock formations that add allure to the paradise's pink shorelines. While the facilities on this island are limited, it can be a haven for free divers and snorkelers alike. Beach bums can also enjoy a relaxing day under the sun.
Things to keep in mind
Since Sila Island is not an established island-resort, they don't have similar accommodations that you can find in other PH beaches. Instead, they have bamboo kiosks for a comfortable day at the beach for groups.
Camping out is an option if you want to spend the night on the island as long as you observe cleanliness – and it means leaving no trash behind.
Pink island locals have built toilets for the day and overnight travelers so you don't have to worry about this aspect of remote-island adventuring.
It's advisable to bring your own food and refreshments from the nearest city since there are no stores and commercial buildings near the beach.
While it can be an unforgettable adventure to be one of the first travelers who can set foot on this paradise, it's important to remember these three things: travel responsibly, respect the culture and the beliefs of the locals, and most importantly, have fun.