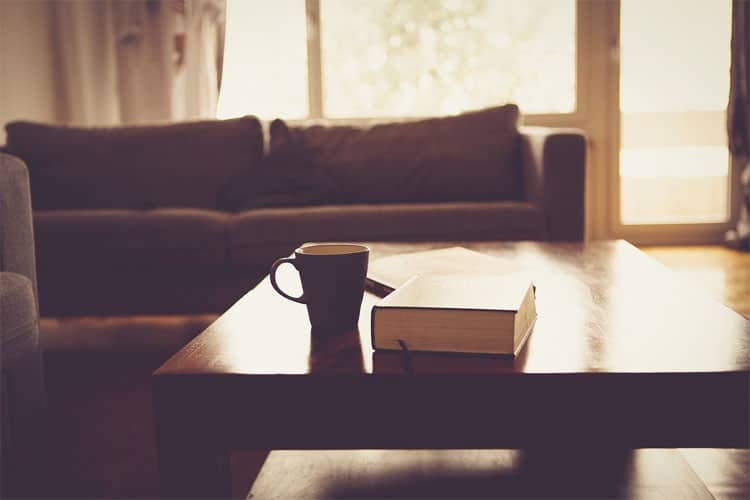 Most of us Filipinos think of Holy Week as an opportunity to go on a vacation with their family and friends, some as chance to strengthen their faith and relationship with God by attending Mass, Vigil and other religious activities. And for those who wants to just stay at home this Semana Santa just like me. You might be wondering why I prefer to stay indoor this Holy Week. Well, some unfortunate events usually happen to me every Holy Week when I go out for some enjoyment like going to the beach or simply hanging out with friends. So to avoid that this year; I would rather be just in the comfort of my home. Better safe than sorry, they say.
Now let me share my personal list on what to do this Holy Week at home.
1. Read – I'm a bookworm so I put this on top of my list. Since it is Holy Week, it would be the best time to read. Not just any book but religious books so you could also reflect and improve your spiritual life. No idea about what book to read? Worry no more because I have here a list of Books to read this Holy Week. Enjoy reading!
2. Listen to the radio – Radio stations in the Philippines usually feature religious programs during this week, some would do radio dramas about Jesus or other biblical characters. I remember when I was still in elementary me and my siblings would listen to radio dramas about Samson and Delilah, David and Goliath, Joseph the Dreamer, Moses and of course about the life of Jesus.
3. Listen to hail songs – Music touches the soul, they say but loud music is traditionally prohibited during this time of the year. So why not listen to hail songs instead? It would set the right mood this Holy Week for you to meditate and reflect. Listening to this kind of music while reading religious books would surely make you feel the solemnity of the occasion and God's presence in your life.
4. Movie Marathon – This is one of the rarest occasions when everyone is at home so watching movies together could be fun and a good way of family bonding. If you have no idea of what movies to watch, you may want to consider my list of Movies to watch this Holy Week.
5. Learn how to cook new recipes – Filipinos have endless list of traditions, one of the traditions we have is not eating meat during Holy Week the season of fasting and abstinence. But in most places here in the Philippines although people don't eat meat, fasting is hardly the word you could think of when you see various native foods served on the table. It's the elderlies who usually cook them so if you want the tradition to live on, you should ask them how to cook "escabeche", "biko", "binignit" or your favorite vegetable dish. Happy cooking!
6. Eat – Of course after your cooking lessons with your mother or grandmother, it's time to taste the food you've just cooked! But don't eat too much. Remember, we are supposed to be fasting during Holy Week. So gluttony is a no-no.
7. Sleep – Holy Week means long weekend! Try to get that much-needed rest so that you would feel revitalized for the following week and full of energy when you go back to work.
8. Play board games – Playing board games is one great way of family bonding. It will also teach the kids how to be a good sport, just make sure no one tries to cheat or it would start a brawl.
9. Clean the house – When there is a crowd, expect a mess in the house but any task would be a lot easier if everyone would help. Ask the kids to help in cleaning up.
10. Pray – Last on the list but one of the best things for you to do this Holy Week at home is to pray to the Lord our God. I purposely put it on the last of the list so I won't forget it and I hope you will remember it too. Praying will also be more effective if you'll do it with actions. Hence, don't forget to do some random acts of kindness like the ones included in this list of ways to help the poor.
Have a safe and solemn Holy Week everyone!
(Visited 716 time, 1 visit today)
About Lyza R. Sabornido
Lyza writes to share the colorful and wonderful Filipino culture to the world. She's a seasoned writer, researcher and news reporter. She's the editor for lifestyle, culture and travel of FAQ.PH. Follow her on Twitter at @lyza_lyz.