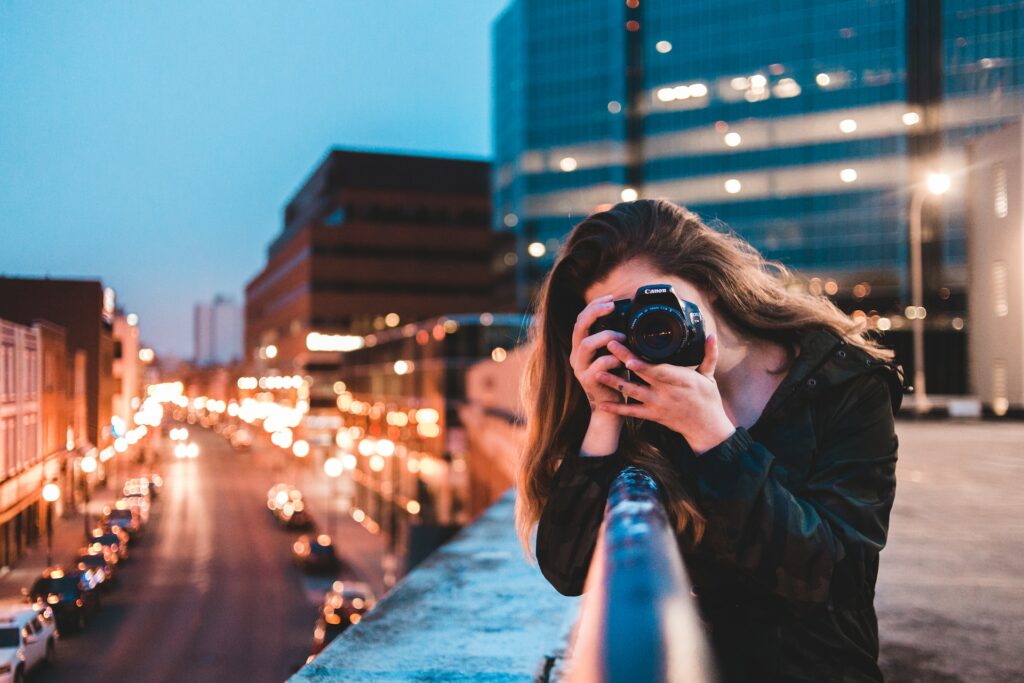 As a budding photographer, you need to master the basics, such as light, aperture, depth of field, and other principal concepts. Then, you need to shoot, shoot, and shoot some more. After all, pursuing a career in photography in a cosmopolitan city like Cebu is not easy with so many talents already in the market offering their services. If you want to stand out, the best and only way is through consistent practice and improvement.
Keep in mind that photography is an art that thrives on diversity. The subjects you choose to take photos of play a significant role in shaping your skills and style as a photographer. Whether you're an aspiring professional or a beginner in the field, selecting the right subjects can be pivotal in your career. Fortunately, with Cebu as your backdrop, you'll hardly run out of diverse subjects to shoot.
In this article, we'll explore different subjects in Cebu that will not only ignite your creativity but also help you master various aspects of photography.
Nature and Landscapes
Cebu's natural beauty is a photographer's dream come true. From pristine beaches to lush mountains, there are boundless nature scenes to capture. Not to mention, successfully capturing the island's famous beaches and waterfalls in all of their dramatic glory is a feat of technical mastery.
When you focus your lens on Cebu's natural wonders, whether it's the breathtaking sunsets over the ocean or the serene beauty of forests, you'll learn to perfect your composition skills while harnessing the power of natural lighting. Perhaps best of all, you can refine your photo-taking techniques while enjoying the beauty of nature.
Architecture
While Cebu is very well-known for its historical churches and forts, the city is also a bustling metropolis with world-class structures to rival other cities. Case in point, the newly built NUSTAR Resort and Casino with a sprawling 490,797 sqm development that includes Fili Hotel, which is considered to be the only authentic 5-star hotel in Cebu.
Set by the waterfront, NUSTAR presents a striking façade that's inspired by Cebu's coastline. Inside this integrated resort, you can capture every inch of opulence with your camera. Pretty soon, your memory card will be filled with detailed shots of the best hotel in Cebu. With your camera, some careful planning, and creativity, you can immortalize this architectural marvel that represents the bright and prosperous future of Cebu City.
Street Scenes
Cebu's busy streets are always alive with energy, and capturing candid moments of people in their daily lives can be both challenging and rewarding. Try capturing the busy market of Tabon with locals selling tubs of dried fish. Better yet, go on a photo walk on Colon Street at dawn or dusk while keeping an eye out for interesting characters.
Remember that street photography is all about mastering timing and anticipating the right moments. With the vibrant street life in Cebu, you have countless opportunities to freeze the essence of everyday life into compelling images
Concerts
Did you know that Cebu is also known for its love of music? Indeed, some of the most respected musicians in the country hail from the Queen City of the South. As such, the city has a rocking music scene that you can and definitely should capture with your camera.
Photographing concerts will sharpen your action photography skills as you strive to immortalize the energy and emotion of performers and their audiences in pictures. Moreover, overcoming the challenges of low-light environments will also enhance your photography prowess.
Festivals
The island of Cebu is home to a number of festivals, with Sinulog being the most popular. If you're lucky enough to be in the city during Sinulog, then take out your camera and start capturing the dynamic and crowded scenes. Aside from the challenge of maintaining focus, this photography exercise will teach you to immerse yourself in the moment, document cultural experiences, and find beauty in chaos.
People
Portraits are a powerful way to capture the essence of individuals and their stories. Whether you're photographing strangers on the street or collaborating with models, perfecting portraiture involves honing your ability to connect with your subjects and capture their genuine emotions and expressions. In Cebu, you'll find a diverse range of people to photograph, each with their own unique story.
Food
Cebu's culinary scene is a feast for the taste buds—and the eyes. When photographing food, you'll develop a keen eye for detail, perfecting lighting and composition to make dishes and various food products look irresistible. With Cebu's rich street food and fine dining culture, you'll not run out of visual inspiration.
In Cebu, every click of your camera's shutter can be a step towards honing your photography skills. The diverse subjects found on this tropical island provide endless opportunities for unique, beautiful moments. So, it's time to pack your cameras and let Cebu be your muse in your journey to photography.
About FAQ
FAQ.ph stands for Facts, Answers and Questions about the Philippines. It is an online place where you can read interesting facts, useful answers and frequently asked questions about our country, its places, events and people. Our mission is to share stories that will help Filipinos and the world gain knowledge about everything in the Philippines, including its beautiful spots, rich history, unique society, and solutions towards the nation's progress.