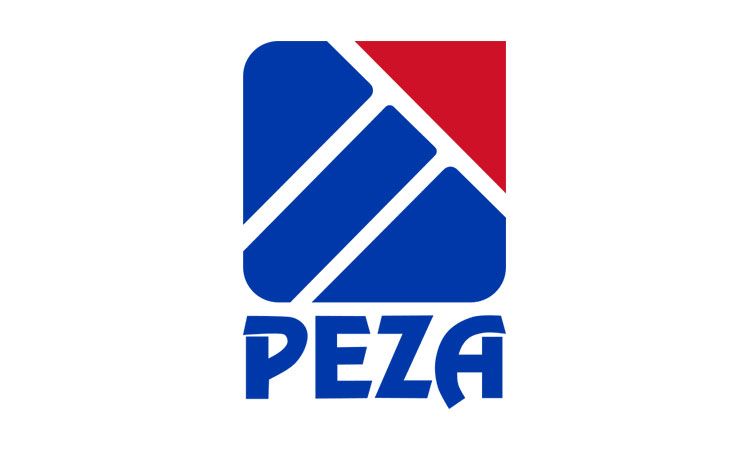 Philippine Economic Zone Authority (PEZA)'s Special Economic Zones (SEZs) have been critical in spreading economic growth throughout the country, particularly in the countryside. While it is just one of many SEZ authorities in the Philippines, its legal powers are the most comprehensive in scope, effectively giving it the lead in developing industrial parks and other special facilities.
Here are 6 things you should know about PEZA Zones.
1. PEZA Zones Attract Critical Foreign Direct Investments
PEZA zones were designed from the ground up to attract foreign direct investments (FDIs). Historically, FDI inflow into the Philippines has been limited by a combination of red tape, ownership laws, and the lack of infrastructure. PEZA zones and other special zones and parks were set up as a way for foreign investors to avoid these issues.
The perks offered by PEZA zones include expedited paperwork, relaxed foreign ownership restrictions, and reduced tariffs. Offering these has allowed the Philippines to better leverage its comparative advantage—high-quality labor. This combination of benefits has proved to be a winning one, as PEZA zones now attract thousands of foreign locators each year.
2. 16% Of the Philippines' GDP Is Generated through PEZA Zones
PEZA zones generate immense value for the Philippine economy. In 2019, about 16% of the country's GDP was attributed to economic activity generated within special economic zones, mostly managed by PEZA. About 70% of the country's total exports of commodities were produced in SEZs as well. This all amounted to about USD 60.2 billion in direct economic value in 2019.
The economic merit of these zones was further underlined during the COVID-19 pandemic. These areas continued to be a source of income for the country despite the disrupted global supply chains. This recent event has proven that SEZs are now vital to the country's stability.
3. They Are Key to Decentralizing Job Opportunities
One unfortunate fact about the Philippines is that there is currently a job equity gap between rural and urban Filipinos. While the cost of living tends to be much lower in the countryside, incomes tend to be disproportionately low as well, preventing individuals from saving, investing, or taking entrepreneurial risks.
Job opportunities in the Philippines are overwhelmingly concentrated in highly developed urban areas like Metro Manila and Metro Cebu. Jobs in these cities tend to be more plentiful, diverse, and better paying than in most other places in the country. This has led to massive urban migration from the countryside, simultaneously creating urban blight and negatively affecting rural job markets.
PEZA zones are now helping slow down this general trend of urban migration. The presence of PEZA zones in smaller regional cities has played a key part in convincing many Filipinos to stay in their hometowns. In most cases, these zones offer very high-quality jobs with better salaries and career advancement prospects than is typical for smaller communities.
4. The Biggest PEZA Zones Are in the Countryside
While there are numerous PEZA zones located within major cities, the largest ones are mostly located in smaller cities and municipalities in the countryside. When they are built in less prosperous areas, these zones are responsible for a large proportion of local economic activity.
Large PEZA SEZs are often located outside of big cities because of the much lower cost of land acquisition in rural areas, which consequently brings down the development cost of industrial parts. Additionally, industrial waste from factories is often easier to manage in the countryside, as waste treatment facilities can be difficult to set up in built-up urban areas.
5. PEZA Zones Boost Surrounding Communities
PEZA zones in the countryside do not operate in isolation. Industrial parks and other SEZs contribute significantly to local economies, wherever they are built.
The businesses connected to SEZs pay local taxes, generate local business opportunities, and boost local employment. Many of the service and market gaps that may exist in SEZs are often addressed by local entrepreneurs who, in turn, create additional value for the local economy.
Recognition has already been given to the role of industrial parks in boosting communities in the countryside. In 2019, Malacañang's Administrative Order (AO) 18, "Accelerating Rural Progress Through Robust Development of Special Economic Zones in the Countryside," was signed, effectively making SEZs an official tool for countryside development.
6. PEZA Zones Spur Domestic Innovation
Over the decades that SEZs have been in the Philippines, these areas have proven critical for vital technology and knowledge transfers. The establishment of foreign businesses in PEZA Zones has helped Filipinos become more familiar with various technologies and methods that were previously unknown or rare in the Philippines.
Many Filipino professionals and entrepreneurs have already created their own startups that leverage these learnings. A high proportion of Filipino entrepreneurs have gotten their start from working for multinationals located in SEZs. It would be hard to overstate the impact that SEZs have had in bringing local businesses to global standards.
PEZA SEZs have been an essential part of the Philippine economic formula for decades. They are a source of jobs, domestic innovation, and economic stability and have helped improve the lives of millions of Filipinos, especially in the countryside. One day, the successes of these zones may even be copied or exceeded in other parts of the country.
About FAQ
FAQ.ph stands for Facts, Answers and Questions about the Philippines. It is an online place where you can read interesting facts, useful answers and frequently asked questions about our country, its places, events and people. Our mission is to share stories that will help Filipinos and the world gain knowledge about everything in the Philippines, including its beautiful spots, rich history, unique society, and solutions towards the nation's progress.