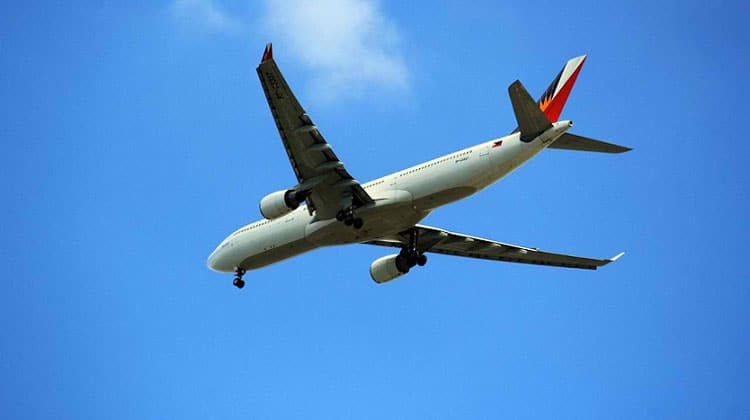 "Men love their country, not because it is great, but because it is their own." – Seneca
Your cousins are already in Canada; your best friend migrated to Australia just last month; and your nurse sister is planning to find a job in Dubai. Yes, it is sad that your loved ones are going far away, but you cannot blame them for wanting a better life. You believe their decision is wise, and you, yourself, also dream of working abroad after college graduation. It would be alright even if you miss your family as long as you can provide them their needs. The question is, why do Filipinos have to go outside of the country just to live a good life?
No Need to Leave
Look around you. Traffic in EDSA is not just caused by buses and jeepneys. You can see lots of elegant private vehicles that are heading to and from. When you go to malls, they are always filled with people, and families or groups of friends enjoying dates in restaurants or coffee shops. Moreover, each year, many Filipino students are able to receive their college diplomas and leap to the employment world despite present economic condition.
When you go to provinces, you see that many families are living in their own homes, and some even have farms where they grow crops or animals, making them well-off. Mind you, lands in the provinces are less expensive than in the cities, so acquiring one is not that difficult for those who are persevering.
The point here is that you can be successful and have a good life without leaving the Philippines. Many are able to achieve this without working abroad, so it is also possible for you. As long as you are determined to make the best out of the resources around you, you will be able to provide yourself and your family a comfortable life.
12 tips for a successful life in the Philippines
To encourage you that you still have a hope in the Philippines, here are 12 ways through which Filipinos can live a good life without migrating abroad:
1. Finish your studies
As often said, no amount of wealth can replace a good education. Even if there are those who became successful even without getting a diploma, you should still consider it practicality. If you are able to finish formal education, then you have more chances of landing a decent and high-paying job. It does not have to be a 4-year degree. As long as the program or training can help you achieve your dream, then it is worth it. s
2. Start from the bottom and aim finishing at the top
Usually, fresh graduates end up with a first job which they do not really like. For this reason, it is not surprising that people hop from one job to another, and in the end, it becomes difficult for them to find work instead because of their record. If you want to have a stable income, then you need a stable job. You need to understand that there is no perfect job and all starts at the bottom. Therefore, when you get into a job, make sure that it is what you really want, and you can envision yourself lasting in it. Even if you start at the bottom, make it a goal to be promoted until you reach the top.
3. Get a part-time job
In most developed countries like the U.S., people have more than one job. That is one of their secrets why they are able to earn enough. Well then, you can apply this to yourself. If you are not satisfied with your current income yet, then you can invest your time in a side-line or part-time job. You can try working online so you would not get physically tired, and you can just stay at home.
4. Be an entrepreneur
Most successful and rich entrepreneurs started as small ones. Therefore, you can also invest in a business which you know can take off in the long run. To know what the best business to start is, you have to know your passion, your potentials, and your target market.
5. Avoid loans and credits
One of the main reasons why many Filipinos are living in financial distress is because of unending debts. Instead of being able to enjoy the fruit of your labor, your salary just goes to loan and debt payments. In order to avoid drowning in debts, you need to be prepared for future usage of large amount of money—and of course you must resist the temptation of unnecessary of expenses.
6. Save for the rainy days
One of the best ways to avoid getting in debt is by saving beforehand. You do not know what can happen in the future. Therefore, you need to be prepared for emergency situations like sickness, and of course for expected expenditures like tuition fee and bills.
7. Do not live beyond your means
Another way to avoid debts and to have a comfortable lifestyle is by living within your means. Meaning, you should consider how much you salary is when budgeting, and of course you should not spend beyond your designated budget for each area. You must also resist the urge to buy unnecessary things like the latest cellphone or a brand new television set.
8. Plan before starting a family
If you want to have your own family someday, you should plan ahead of time for it. For instance, you and your partner must be careful not to have a child until you are prepared for the responsibility. You also have to consider needs like having a decent house to live in and the education of your kids.
9. Secure your own house
As long as you have your own house, you can survive any crisis. If you are just renting a house or apartment, then it would be a problem once you lose job or your budget gets disrupted. Therefore, before any other luxuries, make sure to invest for your own house.
10. Maintain your PhilHealth, SSS/GSIS, and Pag-Ibig accounts
These accounts are helpful and definitely good preparation for the future. You can get assistance for unexpected situations like during sickness. This will also secure your old age. For this reason, they should be paid for regularly. If you are an employee, you can check if your company is doing their obligation to remit your contributions to those government agencies.
11. Improve relationship with family and friends
Humans are happiest when they are surrounded with their loved ones. Therefore, make sure that you keep a good relationship with your family and friends. This way, even if you face difficult crisis, it will still be bearable because you are altogether.
12. Do what you love the most
If you want a fulfilling life, then the best way to achieve it is by doing what you love. In looking for a job, make sure that you land in a position that you desire. You should also set time for your hobbies and skill-development like painting or singing, so you can have an outlet of stress from day to day routine.
A good life does not depend on the amount of salary, or the advancement of a place. Nothing can substitute the fulfillment of being there for your loved ones when they need you the most and vice versa. Also, the status of your life will depend on your hard work and determination to succeed wherever you are. Besides, the Philippines is a beautiful country. We are definitely rich in natural and human resources. We have many wonderful beaches, amazing people, and unique culture. No wonder why many foreigners have already fallen in love with the Philippines and chose it to make their own home.
About Joan Cyril Abello
Joan Cyril Abello graduated with a bachelor's degree in Communication Arts. She is a content writer and a blogger. She's the content specialist of FAQ.PH. Follow her on Twitter at @Joan_Cyril.